61 Views
This Is What Happens When a Dog Eats Gorilla Glue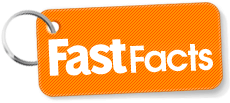 Please — don't try this at home, pups! An Oklahoma pooch found herself in a sticky situation after getting ahold of a bottle of Gorilla Glue.
It started out like any normal day, but in the end it was anything but.
Lake, a 6-month old Weimaraner did a very "dog" thing when she busted into the garbage at her home in Oklahoma City. Unfortunately, instead of just food scraps, she decided to sample a bottle of Gorilla Glue that had been thrown away.
Lake's human, Krystal Wilson, didn't think too much of it until later that evening when Lake began to vomit. A Google search for "what happens when you swallow super glue" came up empty, so Wilson did what any pet parent would do — she called her veterinarian.
Related: "They ate WHAT?" — Well, Just About Anything, According To These X-Rays
Wilson took Lake to see Dr. Leonard Baez and immediately he could tell that something was very wrong. "I could feel a mass about the size of a grapefruit [in her stomach]," he told CNN.
At this point, Lake was rushed into surgery and the outcome was, well, a little unexpected!
After a a two hour surgery, Dr. Baez was able to remove the mass of Gorilla Glue — which, almost unbelievably, had formed a perfect, solid mold of Lake's stomach.
There were also bits of bottle and grass stuck inside the mold. Geez, Lake — that is one super extreme body cleanse!
Related: Dog Eats 62 Hairbands, 8 Pairs Of Underwear, Lives To Tell The Tail
Thankfully, this story has a very happy ending. Lake came through the surgery beautifully and was back to her old self within just hours, but it very easily could have gone another way. If an animal isn't treated quickly, the organ containing the glue could tear.
The biggest lesson here is to keep super glue away from your pets. It tastes sweet, and that's all they need to know to decide it's something worth eating.
Check out the news report below for more details but be forewarned — some of the images may be a bit disturbing and gross!
[Source: NBC3 News]

Christina Peden
Christina Peden is a lifelong animal lover and avid wordsmith. She lives in Toronto with her boyfriend Ryan where they are proud pet parents to puppy, Matilda and cat, Oscar. In her spare time, she can be found enjoying Toronto, Canada's all-too-short patio season, taking advantage of the city's numerous parks or curled up with a good book.
More by Christina Peden
Published June 16th, 2016 12:00 AM