681 Views
February 5th, 2013 12:00 AM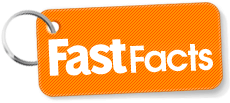 About Australian Cattle Dog
Best Suited For
Families with children, active singles, houses with yards, farms/country
Temperament
Obedient, bold, loyal, energetic, territorial
Comparable Breeds
Border Collie, Cardigan Welsh Corgi
Australian Cattle Dog Basics
You have to leave it to dog breeders: they make very simple names for their breeds. There is perhaps no better example of that than the Australian Cattle Dog, so dubbed because it was bred in Australia for – what else? – herding cattle. Because of the terrain of Australia, this cattle dog has been bred to have plenty of endurance, cover long distances, and generally have an assertive and athletic demeanor. But if you've found your way to this site, there's a good chance you're wondering about the Australian Cattle Dog as a family pet, not necessarily as a working dog.
There's good news on this front: the Australian Cattle Dog is known for an up-tempo, friendly demeanor that is generally considered to be healthy enough personality-wise for a family to take home. Like any breed, this brand of dog is not without its own challenges and unique characteristics, but that's exactly what you're here to explore. Let's take a closer look at this unique-looking breed and find out more about what makes the Australian Cattle Dog such a special type of dog.
The Australian Cattle Dog is known for an up-tempo, friendly demeanor, the perfect dog for a family.
Origin
Just look in the name! These dogs are Australian, they're bred to herd cattle, and, well, they're dogs. Of course, anyone simply guessing about Australian Cattle Dogs is able to figure out just this much when it comes to this breed, so let's dig a little deeper and find out some more.
Naturally, the history begins Down Under. While many people might associate a breed of dog, for example, the German Shepherd, as being more classic breed, the Australian Cattle Dog actually goes back even further in terms of documented history. You'd have to start around 1802 if you want to learn about this breed of dog (and, if you're taking notes, the German Shepherd would officially emerge in the same century, albeit some time later).
A man named Thomas Hall realized the need for a certain type of dog that would be suited to the task the Australian Cattle Dog has been named for, so he imported a number of breeds of similar type and with similar abilities and bred them. The dogs were useful and popular enough that they eventually rose under the name of Cattle Dog – throughout the 19th century, their popularity grew rapidly. Eventually they became more popular in the United Kingdom and United States, as well.
Pedigree
When Thomas Hall imported dogs that would make up the pedigree of this breed, he found them in Northumberland, which is an area in the northern United Kingdom. The Australian Cattle Dog is styled after sheep dogs similar to this region and, not surprisingly, this is where you find much of their pedigree. Given the highly developed nature of breeds in the United Kingdom – even in the 19th Century – it's fair to say that the Australian Cattle Dog comes from a respectable and well-developed healthy pedigree. As Australian Cattle Dogs mated in Australia, they also took on some traits from local breeds that have been popular in provinces like New South Wales.
Food / Diet
Because Australian Cattle Dogs are bred for being able to handle a lot of exercise, it means they can handle a larger diet as well. Feeding your dog a healthy, active diet shouldn't add on any weight, but you might even find it hard to help the Australian Cattle Dog keep its weight on earlier in its life. Let the dog eat a healthy amount – as long as it's getting plenty of exercise.
An Australian Cattle Dog's personality is fun and active.
Training
Because these dogs are a tad bit aggressive, we don't necessarily recommend the Australian Cattle Dog as your "first" dog. Its personality can be fun and active, and with proper training it will be as suitable to a social life as any other dog out there. But the issue here is your training and your ability to raise the dog to understand boundaries and remain calm and relaxed with strangers – especially other dogs.
Weight
Expect a relatively light dog at around 30-35 pounds.
Temperament / Behavior
As mentioned in our section on "training," the Australian Cattle Dog can be excessively territorial if not properly trained. Though it can be suitable for a family, it should really be raised properly in order for it to make an ideal household pet. If you have experience in training dogs, there shouldn't be much here that will give you a major challenge. Keep in mind that Australian Cattle Dogs can also try to bite if not properly trained.
Common Health Problems
These dogs can be prone to deafness and generally don't have a very long lifespan relative to other dogs of a similar size.
Life Expectancy
Expect your dog to live in the range of 11-13 years, with the possible of a few years' difference in either direction.
Exercise Requirements
The Australian Cattle Dog has a high tolerance for exercise – but remember that "tolerance" also means that it should be tolerating lots of exercise on a regular basis. Since these dogs were bred to handle large distances as well as short spurts of activity, you should be able to exercise them about as much as you yourself can handle. It's a good companion for getting out of the house, although you will want to be wary of a slightly aggressive nature with other dogs.
The Australian Cattle Dog has a high tolerance for exercise – but remember that "tolerance" also means that it should be tolerating lots of exercise on a regular basis.
AKC
The American Kennel Club notes that the Australian Cattle Dog is one of the best working breeds out there, ready to work all the time.
Coat
A smooth double coat, this breed could require some steady grooming to ensure the coat doesn't get too long or too short.
Puppies
Australian Cattle Dog puppies should be raised with good training – their look at a young age will vary a lot from its eventual mature appearance.
Photo credit: WOLF AVNI/Shutterstock

Amy Tokic
Amy Tokic, Editor of PetGuide.com, is a passionate animal lover and proud pet parent of Oscar, a Shih Tzu/Chihuahua cross, and Zed, a Japanese Chin. Her love of animals began in kindergarten, when she brought her stuffed dog Snoopy into class with her every day. Now, she writes about her adventures in pet ownership and tirelessly researches products, news and health related issues she can share with other animal enthusiasts. In her free time, Amy loves perusing used book and record stores, obsessing over the latest pet products available and chasing squirrels with wild abandon (a habit attributed to spending too much time with her pooches).
More by Amy Tokic
Published February 5th, 2013 12:00 AM