4 Views
K-9 Kraving Dog Food Announces Voluntary Recall Of Chicken Patties Dog
October 5th, 2015 12:00 AM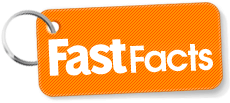 K-9 Kraving Dog Food has announced a voluntary recall of their Chicken Patties Dog Food shipped between July 13 and July 17, 2015, because these products may be contaminated with Salmonella and Listeria monocytogenes. Salmonella and Listeria monocytogenes can affect animals eating the products and there is risk to humans from handling contaminated pet products, especially if they have not thoroughly washed their hands after having contact with the products or any surfaces exposed to these products.
Related: What To Do When Your Dog's Food Is Recalled
Pets with Salmonella infections may be lethargic and have diarrhea or bloody diarrhea, fever, and vomiting. Some pets will have only decreased appetite, fever and abdominal pain. Infected but otherwise healthy pets can be carriers and infect other animals or humans. If your pet has consumed the recalled product and has these symptoms, please contact your veterinarian.
The affected product was distributed to retail stores only in Maryland. No other K-9 Kraving Dog Food products are affected.
Related: Stomach Churning Effects Of Salmonella Poisoning In Dogs
No illnesses have been reported to date. Even though no illnesses have been reported, consumers should follow the Safe Handling Instructions printed on the K-9 Kraving Dog Food package when disposing of the affected product.
K-9 Kraving Dog Food became aware of a potential issue after receiving notification from the FDA that a routine surveillance sample of Chicken Patties tested positive for Salmonella and Listeria monocytogenes.
Consumers feeding the affected product should discontinue use and monitor their pet's health, and contact their veterinarian if they have concerns. Consumers who purchased the product can obtain a full refund or exchange by either returning the product in its original packaging or bringing a proof of purchase back to their retailer.
Consumers with additional questions can call the Consumer Relations team at 1-800-675-1471 from 8:00 a.m. to 3:00 p.m., Monday through Friday, EST.

Amy Tokic
Amy Tokic, Editor of PetGuide.com, is a passionate animal lover and proud pet parent of Oscar, a Shih Tzu/Chihuahua cross, and Zed, a Japanese Chin. Her love of animals began in kindergarten, when she brought her stuffed dog Snoopy into class with her every day. Now, she writes about her adventures in pet ownership and tirelessly researches products, news and health related issues she can share with other animal enthusiasts. In her free time, Amy loves perusing used book and record stores, obsessing over the latest pet products available and chasing squirrels with wild abandon (a habit attributed to spending too much time with her pooches).
More by Amy Tokic
Published October 5th, 2015 12:00 AM