13 Views
Why Bad Dog Breath Is A Big Problem
September 16th, 2020 12:00 AM
We're committed to finding, researching, and recommending the best products. We earn commissions from purchases you make using links in our articles. Learn more here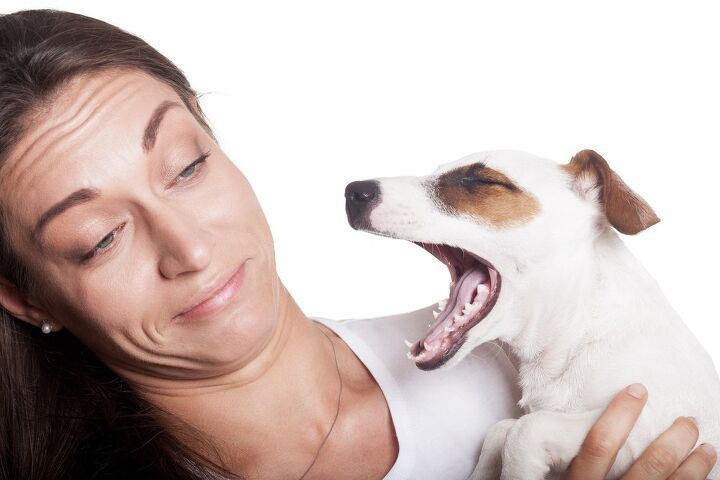 What have you been eating? If your dog's breath smells like a dump (garbage or otherwise), there may be some health issues causing it.
So, your little guy snuggles up and it doesn't take long before you're picking up a super foul smell coming from his mouth. It's beyond a healthy, normal smell, and your trying to remember what you last fed him. But it may not be his diet. Your dog's foul mouth may be down to poor oral hygiene, diabetes, kidney disease, liver disease, or yes, something he just scooped up while out in the yard.
If it persists, have your vet check into it before. Get a proper diagnosis and then move forward with appropriate treatment. But if he comes back with a clean bill of health, you may want to explore some "fresh" options and here are five we think might do the trick: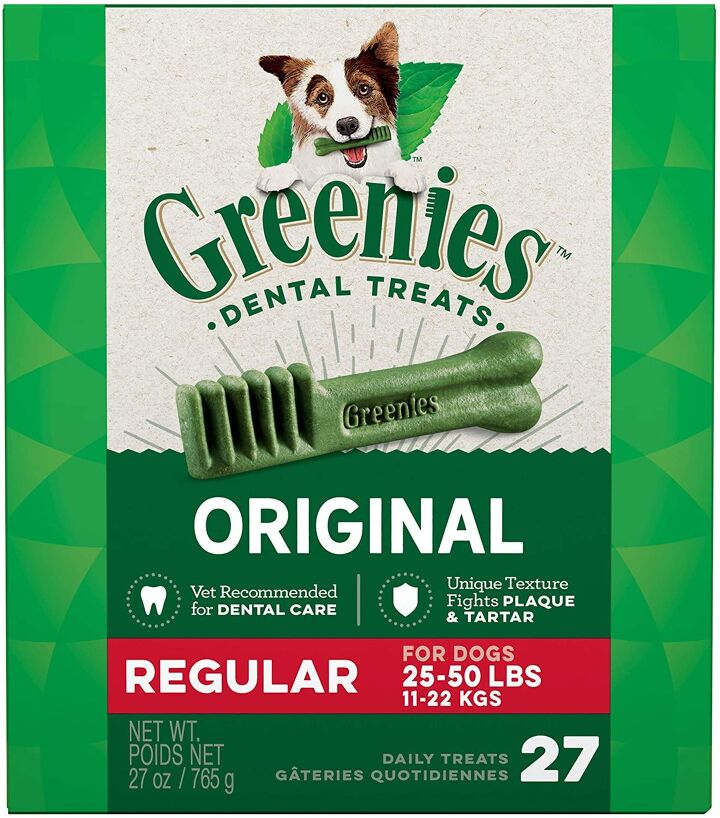 Plaque and tartar build-up lead to bacteria and ultimately bad breath. If your pooch is a slave to his treats, these Greenies are ideal. They're made with all-natural, highly soluble ingredients and because they include vitamins, minerals and nutrients, they're also a healthy treat. The bendable design means they can shape to your dogs gumline as he chews for a deeper clean. Ideal for dogs over 25 pounds.
Pet Qwerks Mint Flavored Barkbone
For dogs that love to chew and need a longer-lasting bone, the durable BarkBone is just the ticket. It's made from super safe FDA-compliant nylon that's been infused with mint flavoring and sodium cooper chlorophyllin to aid in your pooch's dental health. The shape and angles of the bone help scrape the sides of his teeth while massaging gums. It comes in 6-, 8-, or 10-inch sizes for most dog breeds.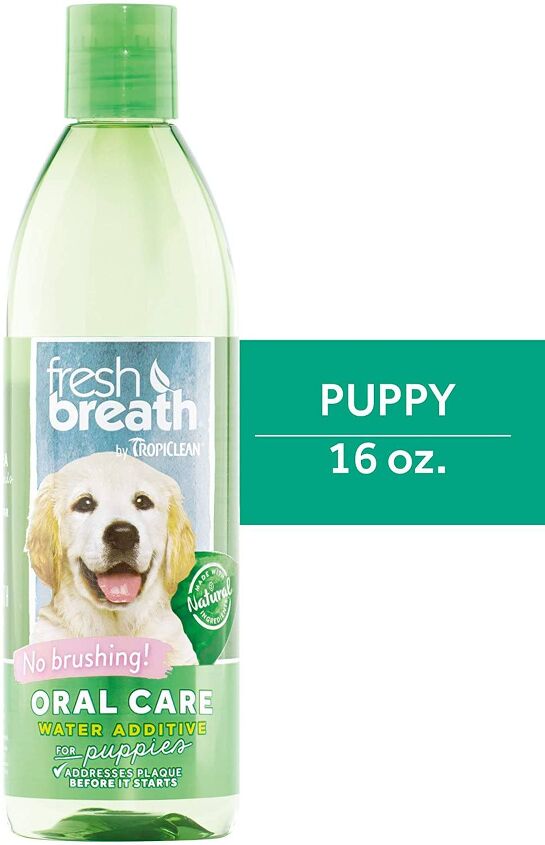 If your foul-breathed pooch isn't big on chewing, you may want to consider a plaque and tartar retarding additive for his drinking water. Made from all-natural ingredients, including purified water and green tea leaf extract, just add a capful of the Tropiclean fluid to 16-ounces of water and your pet will have noticeably fresher breath in 30 days. Ideal for daily use and for puppies over 4 months of age.
Bluestem's Dog Oral Spray Breath Freshener
For a quick solution to stinky dog breath, a spray freshener may be the way to go. Bluestem's scientifically formulated oral care spray uses coactive+ technology to freshen breath by fighting plaque, tartar and breaking down the bacteria biofilms in your dog's mouth. It's great for travel, can be used daily, and the tasty vanilla-mint flavor means your pooch is going to love having fresh breath.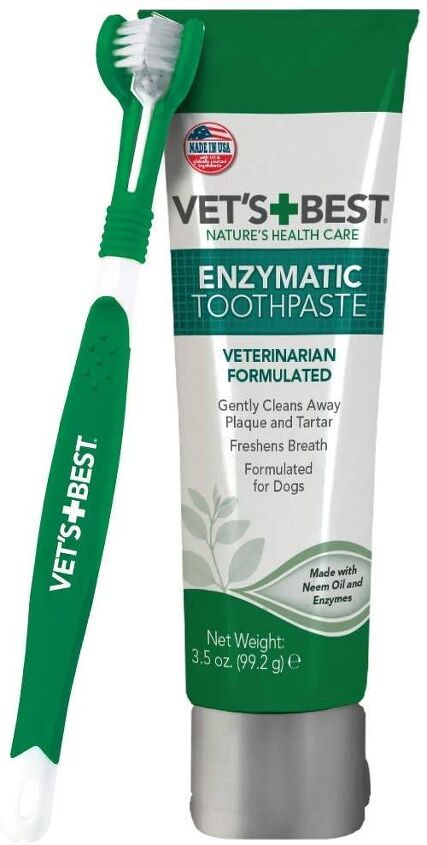 This dental care kit by Vet's Best has everything you need for serious care of your pet's oral health. A triple-headed toothbrush is designed to scrub the top and sides of your pet's teeth while naturally flavored enzymatic dental gel toothpaste with aloe, grapefruit seed extra, baking soda and enzymes gently cleans teeth and massages gums. Suitable for daily use on all breeds of dog.

Mary Simpson
Sharing space with three seriously judgy Schnoodles and two felines who prefer to be left alone. #LivingMyBestLife
More by Mary Simpson
Published September 16th, 2020 12:00 AM