4 Views
Adoptable Dog Of The Week – Dirk
October 16th, 2015 12:00 AM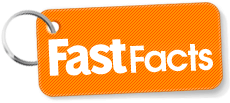 Dirk, our Adoptable Dog of the Week, doesn't let being deaf ruin his good time! He loves to play, go for walks and, of course, belly rubs! Dirk is an adult male Jack Russell and Pointer mix living in Salt Lake City, Utah. He is already neutered, house trained, a special needs pet, good with kids, good with dogs, and not good with cats.
Dirk's Story:
Dirk is a Jack Russell/Pointer mix. Dirk is deaf and has been trained with a vibration collar and hand signals by the dog trainer he currently lives with. Dirk does not let his deafness get him down. He is still an energetic young dog. If Dirk were to live with another dog, he needs a dog that is patience with him being a very boisterous dog. He greets dogs VERY enthusiastically and possibly rudely, and he cannot hear them when they growl at him to give him warnings. He will also jump on other dogs when excited, so dogs have to be able to tolerate this excitement. Dirk is good with children and even chickens, but not cats. Dirk loves exercise to burn off his energy and enjoys going for daily walks. Dirk cannot be an off-leash dog for quite some time until he gets comfortable with his owners and is trained on how to come back without voice command. Dirk would love to live in a home that understands his special need of being a deaf dog. He needs an active home with a fenced in backyard that will give him plenty of exercise and lots of hikes and walks. If you have room in your heart for Dirk, he is waiting to meet you.
To learn more about Dirk or to fill out an adoption form, please visit Community Animal Welfare Society (CAWS).

Amy Tokic
Amy Tokic, Editor of PetGuide.com, is a passionate animal lover and proud pet parent of Oscar, a Shih Tzu/Chihuahua cross, and Zed, a Japanese Chin. Her love of animals began in kindergarten, when she brought her stuffed dog Snoopy into class with her every day. Now, she writes about her adventures in pet ownership and tirelessly researches products, news and health related issues she can share with other animal enthusiasts. In her free time, Amy loves perusing used book and record stores, obsessing over the latest pet products available and chasing squirrels with wild abandon (a habit attributed to spending too much time with her pooches).
More by Amy Tokic
Published October 16th, 2015 12:00 AM