1 View
Adoptable Dog of the Week- Huck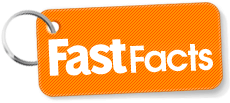 Do you want a furry best friend that will think you're the center of his universe? Our Adoptable Dog of the Week is Huck, an adorable 4 year old mutt from Portland, Oregon. This sweet goofball is neutered, up to date with his shots and housetrained. He needs a children-free home where he would be the only pet.
Huck's Tale
At 100 lbs, Huck is a big boy, but at his heart, he still feels like a big puppy. A scared puppy, though, as this lovely fella can be intimidated by new people and places, which is why he would thrive with a patient, experienced owner who would give him the time he needs to warm up to them.
And once he's relaxed, Huck is a major cuddle bug and a goofball! This adorable pooch will be all tail wags and slobbery kisses once he realizes that he's safe with you. Of course, goofy antics are the part of the package, too. When you're a youngster at heart like Huck is, you love being silly and playing with your humans: his favorite game is the tug-o-war!
Huck is also a really smart pooch, and he has all of his manners. He also knows various commands, including "Sit," "Down," "Shake," "Go to bed," "Wait," "Stay," "Come," and "Easy." And if that alone doesn't impress you, I don't know what will! He's also very motivated by treats, so who knows what more tricks Huck could learn with some positive reinforcement training.
While this is one loving and affectionate pooch, his anxiety makes him a better fit for a family of one or two adults leading a quiet life. He wouldn't do well in families with children, or other pets- he's currently sharing his foster home with a canine brother, but he's very selective about his furry friends.
If you want to find out more about Huck and how to adopt him, visit Animal Aid, Inc.

Angela Vuckovic
A proud mama to seven dogs and ten cats, Angela spends her days writing for her fellow pet parents and pampering her furballs, all of whom are rescues. When she's not gushing over her adorable cats or playing with her dogs, she can be found curled up with a good fantasy book.
More by Angela Vuckovic
Published May 3rd, 2018 12:00 AM