10 Views
10 Best Leashes For Miniature Huskies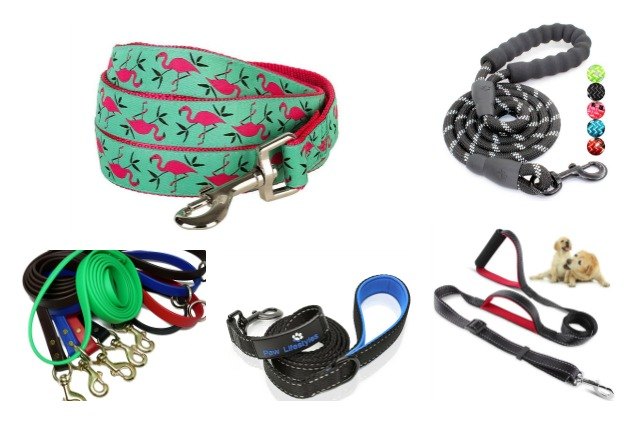 Miniature Huskies love to explore and a leash is pivotal to their exploration. Read on to see the 10 best leashes for Miniature Huskies we've found for you.
They're gorgeous little pups that like to exercise, walk and wander. The smaller version of a Siberian Husky, Miniature Huskies need lots of exercise, so you'll want to make sure the leash you choose is ready for action!
1. BAAPet Reflective Leash.
They're smaller, but still mighty, so you want to make sure the leash your Miniature Husky has is up for the challenge of staying up with your pup. This reflective nylon rope leash attaches to the harness or collar of your choice, and is durable. It has a padded handle for comfort grip and comes in an assortment of colors. It retails for $10.99.
2. NoSlip Reflective Leash.
This is a similar rope to a basic nylon rope, but gives your Miniature Husky a bit more freedom while protecting it with shock absorbing bungee. It comes with an extra bungee extension to give a little more roaming room and comes in three attractive colors. It retails for $16.95.
3. Friends Forever Slip Rope.
This durable nylon slip rope leash is often used for training and then there's an easy flow right into leisurely walks with no pull from your Miniature Husky. It comes in an assortment of colors, is a basic slip rope made with heavy duty mountain rope so with full functionality and retails for $12.99.
4. Blueberry Nylon Pink Flamingo Leash.
Your Miniature Husky may be a cold-weather dog, but that doesn't mean it can't have some fun in the sun and this is the leash to do it. You can also buy a matching collar and harness, but if you just want to strut some pink fun on walks, this will do the job! It retails for $14.99.
5. Taida Nylon Training Leash.
Miniature Huskies are smart. Like, seriously smart. And they need lots of training to ensure they are the good little family dog you were hoping it would be. So this basic nylon training leash is almost a must for every new pup (and even the grown ones!) to learn basic walking/obedience. It comes in several colors, is durable and easy to clean and retails for $6.94.
6. 1Stage Two-handled leash.
This is a great leash for training as it has two padded handles for extra control over your Miniature Husky, but also great if you want to take your pup for jogs or runs with you. Don't let their size fool you; they'll love (love) the exercise and the reflective and durable stitching will keep you both safe. It's designed for small-medium dogs and it retails for $9.99.
7. Jim Hodges Gummy Dog Leash.
This is a leash made of an easy-to-clean biothane material and an alternative to nylon and leather. From dog trainer Jim Hodges, it's a great training or every-day lead and it comes in an assortment of flexible colors. Made in the United States, it retails for $15.99.
8. Soft Touch Braided Leather.
Want a clean, classic leash look for taking your Miniature Husky out and about? This braided leather one is a nice fit and looks great too. It's naturally tanned (no harsh chemicals for treating the leather) and carries a lifetime guarantee from SoftTouch. It retails for $19.95.
9. Paw Lifestyles Heavy Duty Leash.
We love how strong and durable this nylon leash is, but that it doesn't feel heavy at all. It's lightweight and has extra padding in the handle, so it'll mean a more comfortable walk for your Miniature Husky's human too! It comes in green or blue and retails for $11.95.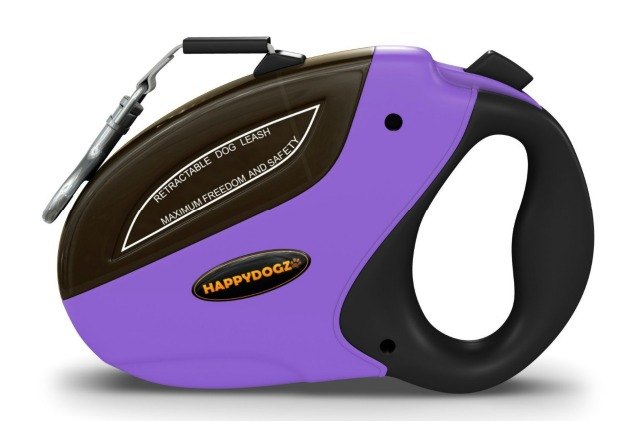 10. Happy Dogz Retractable. Many Miniature Husky parents use retractable leashes because they also use harness and aren't as worried about neck pull while still being able to give their pup some extra freedom. This one has smooth retraction and lock mechanisms but still lets the wanderer in your mini husky to explore safely. It retails for $17.95.

Published June 13th, 2018 12:00 AM