319 Views
Adoptable Dog of the Week- Stevie Nicks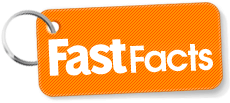 Short legs, a big heart, and a charming personality- this doggo is as cute as they come! Our Adoptable Dog of the Week is Stevie Nicks, a Wirehaired Terrie r and Basset Hound mix that is between 5 and 6 years old and comes from Little Rock, Arkansas. She is spayed, up to date on her shots, and crate trained. Stevie is a friendly, sweet little pooch that gets along with most dogs, doesn't mind cats but tends to avoid little kids (and who could blame her, honestly).
Stevie Nicks' Tale
Stevie was found as a stray: she was dumped on a busy street and tried to find shelter under parked cars. She didn't allow anyone to put a leash on her, but fell into a "trap" a volunteer at the rescue made- Stevie was lured to a kennel with a piece of turkey. Hey, everyone has their soft spots and it so happens that Stevie's is food! Once she was safe and surrounded by friendly faces, this doggo showed her true personality. Loving and playful, she really is a sweet and kind soul. It takes a day or two for her to warm up to new people and animals, but once she realizes you're a friend, Stevie blossoms.
Stevie gets along with most dogs, although she tends to hit it off better with dogs of her size (small breeds, as she weighs around 25 pounds and has very short legs). She can be intimidated by large dogs and tends to ignore cats, so she wouldn't mind sharing a home with a feline. As for kids, Stevie tends to avoid them, so it's best if she goes to an adult-only household.
If this short-legged stunner has captured your heart, contact Out Of The Woods Animal Rescue of Arkansas to learn more about the adoption process and Stevie herself!

Angela Vuckovic
A proud mama to seven dogs and ten cats, Angela spends her days writing for her fellow pet parents and pampering her furballs, all of whom are rescues. When she's not gushing over her adorable cats or playing with her dogs, she can be found curled up with a good fantasy book.
More by Angela Vuckovic
Published May 7th, 2021 12:00 AM