4 Views
Adoptable Dog of the Week – Stormy
March 20th, 2020 12:00 AM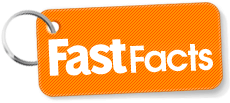 If you want someone to have long conversations with, this is your gal! Our Adoptable Dog of the Week is Stormy, a 3 and a half years old Husky mix from Lake Odessa, Michigan. This energetic, friendly pooch is spayed and up to date with her shots. Stormy is a sweet pooch that does well with other dogs but would be best in a home with children that are older than 12 years.
Stormy's Tale
This adorable pooch is classified as Orange Busy Bee by the Canineallity test: this means she's naturally curious, playful, and trusting. Stormy is a friendly, sweet dog that loves to be in the center of the attention- and despite her size, she'll try to fit in your lap for some quality snuggles! As a Husky mix, Stormy is not just talkative but energetic, too. She'll want to be included in all kinds of activities and would thrive in a home where people appreciate her enthusiastic nature. Hikes, playtime in the park, running around the backyard (a securely fenced one)- a great way to fill the day if you ask Stormy! After, she can curl up with you for some rest and belly rubs.
As a social, easygoing pooch, Stormy loves meeting new people and dogs- she'll be a star in any dog park. She gets along well with almost everyone and would do well in a home with other dogs. As for kids, she would do best with older children in their teen years. It's not that she doesn't do well around the young ones, it's just that her size and energy levels make her a better fit for families with older kids or no children.
In case you'd love to have a happy-go-lucky, vocal pooch to share your days with, contact Mackenzie's Animal Sanctuary for more information about Stormy and how you can adopt her.

Angela Vuckovic
A proud mama to seven dogs and ten cats, Angela spends her days writing for her fellow pet parents and pampering her furballs, all of whom are rescues. When she's not gushing over her adorable cats or playing with her dogs, she can be found curled up with a good fantasy book.
More by Angela Vuckovic
Published March 20th, 2020 12:00 AM