1.6K Views
Best Pet Collar Cameras and Accessories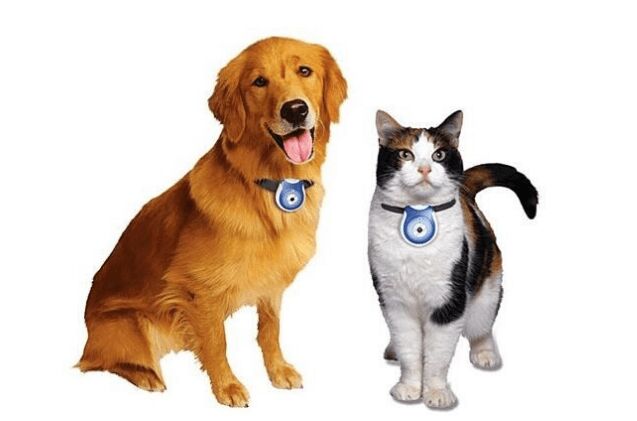 Pet collar cameras and accessories allow you to keep tabs on your pet at all times – whether it's your dog playing in the backyard or kitty roaming the neighborhood. To make sure you're getting the perfect match for your pampered pet, check out our in-depth buying guide!
How many times have you thought about switching places with your pet? I know I have. Just now, I'm looking at my cat enjoying her 14th hour of sleep for the day and thinking how great it would be to have her life – at least for a day or two. A girl can dream! While trading lives with my pets is just a fantasy, there's a viable way to see how the world looks from their perspective. Pet collar cameras and accessories give you a glimpse into your pet's adventures, their view of our surroundings, and reveal the secrets of their sly sneakouts. Pet collar cameras and accessories are not just a perfect tool to help you satiate your curiosity but they also ensure you keep tabs on your pet at all times. More often than not, this could end up being a life-saving thing for your four-legged best friend.
The most common recommended way of ensuring that you have a proof of ownership over your pet is microchipping. The tiny implant is inserted under your pet's skin in a painless procedure which contains all your contact information in case your pet gets lost, and helps people get in touch with you. However, sometimes a good Samaritan won't know to take a lost dog to the vet for a microchip reading. Sometimes, a microchip can malfunction and won't display the data. That's why it's best to add another layer of security to a microchip and make sure your dog or cat will get back to you in case they run away or get lost. For some pet owners, an ID tag on a collar is a good choice, but for those who'd like bonus perks in addition to the safety aspects, pet collar cameras and accessories are a better choice.
Of course, pet collar cameras and accessories come in different designs, with different features and price ranges. Not all of them will fit your needs and preferences, and a lot will depend on whether you have a dog or cat, what type of functionality you expect from pet collar cameras and accessories, your budget, and many other factors. To help you find the perfect match in no time, we've rounded up the best pet collar cameras and accessories on the market and put together a comprehensive buying guide to help you figure out which will give you the best bang for your buck. Read on to find out more!
1. Editor's Choice – GoPro Fetch Dog Harness
If your dog is in full support of your film degree and your blogging lifestyle and wants to be a part of it, you will want to spring for the professional set up with a Go Pro Camera to attach to this Go Pro Fetch Harness. With this camera harness you can mount your Go Pro to your pet's back or chest so you can get a truly dog's eyed view of the world on one of the best small action cameras around. The harness can be used for water activities with your dog and its construction is softly padded and comfortable for your pet. It's fully adjustable as it can fit dogs from 15 to 120 pounds! The harness has quick release bases that makes both attaching and removing the camera safe and easy. For some advanced action shots you may want to put the camera tether to use as it will provide extra security for your Go Pro. So give that good boy the spotlight and let's see what your film crew comes up with!
2. Best Value – SmilePowo No-Pull Dog Harness with Installable GoPro Action Camera
Inexpensive and fun to use, this digital pet collar camera will allow you to have a sneak peek into your pet's everyday adventures. With a mount to fit your GoProPowered by a rechargeable battery, this pet camera can record about 1.5 hours of footage per charge – which it stores on a memory card for you to retrieve afterwards. Designed to be used for both cats and dogs, it weighs around 8.9 oz and measures 5.47 by 2.87 inches. If the size and weight don't bother your pet, then you can order this collar camera without worrying about it being a poor match.
3. Best Well-Known Brand – Uncle Milton: Nat Geo Pet's Eye View Camera
This Nat Geo Branded Camera clips directly on to your pet's existing collar, so you can see what kind of shenanigans they have gotten into while you aren't around. While most pet collar cameras are taking video, we love the retro action of this camera that is taking actual still photos. You can set the camera to take snapshots at 1, 5, and 15-minute intervals, and it has the internal storage to hold up to 40 photos on its memory.
Of course, you can take these digital photos and print out 4" x 6" prints and put them in some frames around your house, too. The next time someone asks who took that great photo, you'll be able to proudly say "Fido". Yes, either cats or dogs can wear this camera but because of its size (2.6 x 1.6 x 2 inches) and the weight (5.6 ounces) it does make the camera better suited for medium to large dogs.
4. Best Multi-Purpose Camera – Petcube Cam Pet Monitoring Camera
This monitoring camera from Petcube is one that won't fit to your pet's collar per se as they're roaming around the outdoors, but it's a great device to keep an eye on your furry friend for security and safety reasons, which is why it makes it onto our list as the best multi-purpose option. This camera doubles as a home security camera, which is invaluable to give you that peace of mind when you're not at home. It's WiFi compatible, offers 1080p HD video capabilities with night vision of up to 30 feet, giving you a clear image even in the pitch dark.
One of the coolest features of this little device is that it has a live chat option from the Petcube app if you need to consult your vet. If the camera picks up on any usual behaviour from your pet, chat to a vet at any time to see if they need medical attention. There aren't many products on the market that have this feature, so it's clear why this multi-purpose pet camera has made it onto our list!
5. Best Basic Design – Hosecurity Digital Pet Collar Cam
Another great buy is the Digital Pet Collar Cam from Hosecurity – this camera is also WiFi compatible, has a built-in mini USB port for charging, and can last up to 2hrs with continuous video recording. It supports both iOS and Android devices so you can easily access your footage from your mobile app. Though the design is sleek and simple, it's fully adjustable to fit on your dog or cat so that you can monitor their movements and see life exactly as they do in their travels.
6. Best GPS Smart Collar – BLACK+DECKER Smart Dog Collar
Even though it lacks camera function, BLACK+DECKER Smart Dog Collar boasts just about every other possible feature you could find useful, so it earned an honorary spot on our list. Equipped with a GPS, it will let you keep an eye on your dog and find him if he goes missing – you can manually set up safety zones and get instant alerts when your dog has gone outside those limits. It also has a 2-way audio function that lets you communicate with your pooch remotely through your phone and a virtual ID tag that's displayed on the collar's OLED screen. Everything you'd want in case your dog is lost!
Important Features to Look for in Pet Collar Cameras and Accessories
Pet collar cameras and accessories come in many different designs that it could be difficult to pinpoint what you really need. Do you want a dedicated collar camera for your dog or cat? Or do you want a pet harness that's compatible with other cameras you already own, such as a GoPro? On the other hand, you might even be willing to ditch the camera function altogether and go for an accessory that lets you know your pet's coordinates, or allows you to communicate with them remotely via a speakerphone. Whatever the case may be, we've got you covered. Here are some of the most important factors you need to take into account when deciding between different pet collar cameras and accessories:
Battery life
All pet collar cameras and accessories are powered by batteries – and in most cases, they're rechargeable. To make sure you'll get the most out of your gadget, you want to go for the camera with a long battery life. If you just want a pet collar camera or tracker for the sake of its fun features such as video capture, you should be satisfied with a battery life that lasts a couple of hours, just enough to give you a window into your pet's world. In case you're more worried about tracking your dog or cat with pet collar cameras and accessories, then you'll have to shell out for those devices that offer days of operation after a single charge.
GPS
Knowing where your pet is at all times can never be a bad thing, but tracking isn't always the primary reason why people buy pet collar cameras and accessories. If your goal is to keep tabs on your pet's location, a built-in GPS tracker will be a must, as it will ensure that you can always pinpoint your pet's whereabouts. However, GPS is only functional as long as the device is turned on, so if the battery drains, you'll have no way of knowing your cat or dog's coordinates. That's why GPS isn't a replacement for a microchip, rather it's a complementing feature.
Video resolution
What good would a pet collar camera do if all you could recognize from the footage are smudges and grainy shapes? Sure, you might not expect a 4K video that shows every blade of grass and rain droplet in high definition, but there are still some quality standards when it comes to video resolution for pet collar cameras and accessories. Generally, a good rule of thumb is to go for a minimum of 720p or 1080p if you want to use the footage for something other than your curious viewing – such as for YouTube or Instagram videos.
Viewing angle
You might splurge on a camera in hopes that you'll get to experience the world the way your doggo does, like when he sniffs about the backyard. But when you turn on the video, you may only get certain angles, and not the whole picture you were hoping for. To avoid this, make sure that the size of your camera is appropriate and that its lenses are wide enough to give you the viewing scope you want.
Night vision
Needless to say, for a lot of pet parents this perk isn't worth spending a few extra bucks on. Unless you want a collar camera just to see what your dog is up to when he's playing, night vision is far from being a priority feature. However, some pet owners have cats that go out at night and want to see what mischief they're up to, so this won't be possible unless the camera has a night vision feature.
Two-way audio
Fido, come back for some belly rubs – over and out! Did you know that pet collar cameras and accessories can be used to communicate with your pet, too? Yes, these gadgets can be far more than "just" a way to record video footage. Pet collar cameras and accessories that boast two-way audio function can let you hear your pet and have a built-in speakerphone so your pet can hear you, which comes in handy if you need them to stop or a way to get them back if they stray too far. In some cases, even just a one-way speakerphone is enough to get the full functionality. You can definitely find collars that come with both video and audio recording capabilities with a built-in memory, which is also great for when you're training a new pup.
Recent Updates
July 2, 2021: The Eyenimal Cat Videocam, Puhui Digital Pet Collar Cam Camera, Mojosketch Dog Harness, Link AKC PLUS, Uncle Milton Pet's Eye View Camera (different to NatGeo product), Mlide Wearable Smart Pet Camera for Dogs and Vivitar VIV-APM-7812 Pro Series Dog Back Mount for GoPro have all been removed due to product unavailability. Products that are now in their place include the SmilePowo No-Pull Dog Harness with Installable GoPro Action Camera, Petcube Cam Pet Monitoring Camera and Hosecurity Digital Pet Collar Cam as per popular consumer demand. Awards have been assigned to each product including Editor's Choice, Best Value and Best Basic Design.
Additional Resources
We are committed to finding, researching, and recommending the best products. We earn commissions from purchases you make using the retail links in our product reviews. Learn more about how this works.

Angela Vuckovic
A proud mama to seven dogs and ten cats, Angela spends her days writing for her fellow pet parents and pampering her furballs, all of whom are rescues. When she's not gushing over her adorable cats or playing with her dogs, she can be found curled up with a good fantasy book.
More by Angela Vuckovic
Published May 5th, 2021 12:00 AM