4 Views
Product Review: P.L.A.Y. Scout Outdoor Dog Tent
We're committed to finding, researching, and recommending the best products. We earn commissions from purchases you make using links in our articles. Learn more here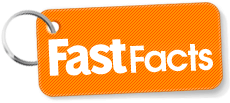 When the occasion calls for a dog to "Ruff it," head out to the great outdoors in a pup tent that's been tried and tested by Lola B. Boston – our roving dog product tester!
Lola B. Boston loves to be right in the action with the family at all times. But outdoor activities and summer sun are not the best combination for her brachycephalic breed. In efforts to find a portable shaded spot, we were happy to test out the P.L.A.Y. Scout Outdoor Dog Tent. This tent is made from durable waterproof fabrics commonly used in camping equipment and costs $119. With no intentions to actually go camping we thought we'd give the tent a try in our own yard so Lola could be close to the action and out of the sun.
Lola says: Come on in and I'll give you a tour!
P.L.A.Y.'s dog tent is lightweight (less than 5 lbs), foldable, and stores easily in bag with handle provided.
The dog tent is very easy to assemble. Directions are included – one person pulls string in center top, the tent pops up and securely locks into place. Four stakes are also included to secure to the ground.
The tent is roomy at 53.1″ x 53.1″ x 37″. The full floor keeps me clean and dry.
The mesh sides and roll-up door allow for airflow and visibility. They're at the perfect level for me to see environment and keep an eye on my family.
And thanks to the roll-up mesh door, no bugs were making a meal of me! When I had my fill of the outdoors, mom found it almost as easy to pop down, fold and store as it was to pop up.
THE VERDICT: The P.L.A.Y. Scout Outdoor Dog Tent is a paw-some product for dogs who like their own cave, house, and nest. The tent is strong, sturdy and adorable. It's a home run with me and my mom!
The tent is strong, sturdy and adorable. Lola B. Boston loves retreating to it knowing it's cooler there. And she loves the ability to look out and see what is going on in her yard from the door. As a dog owner I like keeping her off the grass and concrete away from bugs, dirt and heat. If you like to match, P.L.A.Y. also offers great coordinating products like outdoor chill mats and water bowls. You can check out or order the tent at P.L.A.Y.'s online store.
Lola B. Boston is the adored family pet of Suzanne Frain, her husband and 4 children. Lola B.'s love for treats and the camera have inspired a fun hobby of dressing in costume and using props to share inspirational quotes and smiles with Instagram and Facebook dog lovers daily. Don't let the pictures fool you. Lola B.'s favorite hobbies include playing fetch, hiking, snuggling and fur tanning.
Note: PetGuide.com was NOT compensated for this review. Our reviewer received P.L.A.Y. Scout Outdoor Dog Tent. The opinions expressed in this post are the author's. We provide unbiased feedback of the products and share products we think our readers would enjoy using and learning more about.

Published June 23rd, 2016 12:00 AM