23 Views
Photographer Hilariously Recreates Pusheen Stickers IRL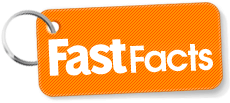 I can haz Pusheen plz? The famous Internet sticker cat comes to life in this series of photographs.
We love this!
If you use Facebook Messenger, you're probably familiar with Pusheen, the chubby, gray Internet-famous sticker cat.
After realizing that his kitty Jackie beared more than a passing resemblance to the great Pusheen, Julien Therrien decided to do what any awesome pet parent would do – recreate some of Pusheen's more popular poses in real life with Jackie.
The results? UH-MAZING.
Also, Jackie deserves major props for being perhaps the most chill kitty ever. My cat would probably claw my eyes out if I tried this with him.
See below for Jackie in all her rotund, Pusheen-y glory.
Why yes, I am a unicorn. What of it, inferior hoo-man?
Omnomnomnom, give me allllll the fries!!!
Yes, and the pizza too. DON'T JUDGE ME.
Okay, MAYBE I should work some of that off.
Now for the wool-lates portion of my workout…
I iz verry smrt and refined, dont u no?

Christina Peden
Christina Peden is a lifelong animal lover and avid wordsmith. She lives in Toronto with her boyfriend Ryan where they are proud pet parents to puppy, Matilda and cat, Oscar. In her spare time, she can be found enjoying Toronto, Canada's all-too-short patio season, taking advantage of the city's numerous parks or curled up with a good book.
More by Christina Peden
Published June 17th, 2016 12:00 AM