7 Views
BiOrb Cube 30 Aquarium Giveaway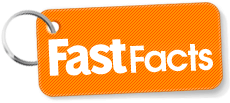 You could win a biOrb Cube 30 fish tank. All you have to do is tell us where you'd put it if you won – how easy is that!?!
A fish tank is a wonderful way to bring peace and harmony into a home or office space. It's also the ideal first pet for a child – and one tank is often a gateway that'll turn you into an avid aquarium enthusiast! Whatever your reason is for being a fishy fan, we want to help bring more tanks into your life with our biOrb contest.
We'd like to give one lucky winner the all-new biOrb Cube 30 (MSRP: $249.99). This unique tank fits into any décor and will look beautiful no matter what you decide to decorate it with. Its clean lines provide an unobstructed view of your aquarium inhabitants and an open space to set your creativity free. This exquisite 8 gallon aquarium is available in sleek black, white trim or all transparent.
The biOrb CUBE is equipped with multi-color remote controlled lighting that can be lit by any of the 16 pre-set colors. You can relax as the aquarium gently fades through the entire spectrum of colors or select the day and night setting for a more natural scene. You can also control the brightness, making these controls a joy to use.
Would you like to win the biOrb Cube 30? Of course you would!
Using the Rafflecopter form below, you must leave a comment below on this blog post – tell us where you'd put the Cube. In your bedroom? Your kid's room? Or would you set it up in the office? There are no wrong answers!
To boost your chances, you can follow us on Instagram.
You have from June 11, 2018 to June 22, 2018 12AM EST to enter. We'll announce the winner by June 25, 2018. One Winner will be picked randomly, and this giveaway is open to residents in the U.S. and Canada.

Amy Tokic
Amy Tokic, Editor of PetGuide.com, is a passionate animal lover and proud pet parent of Oscar, a Shih Tzu/Chihuahua cross, and Zed, a Japanese Chin. Her love of animals began in kindergarten, when she brought her stuffed dog Snoopy into class with her every day. Now, she writes about her adventures in pet ownership and tirelessly researches products, news and health related issues she can share with other animal enthusiasts. In her free time, Amy loves perusing used book and record stores, obsessing over the latest pet products available and chasing squirrels with wild abandon (a habit attributed to spending too much time with her pooches).
More by Amy Tokic
Published June 11th, 2018 12:00 AM