19 Views
Top 10 Products To Buy For Your Local Shelter
February 4th, 2022 12:00 AM
We're committed to finding, researching, and recommending the best products. We earn commissions from purchases you make using links in our articles. Learn more here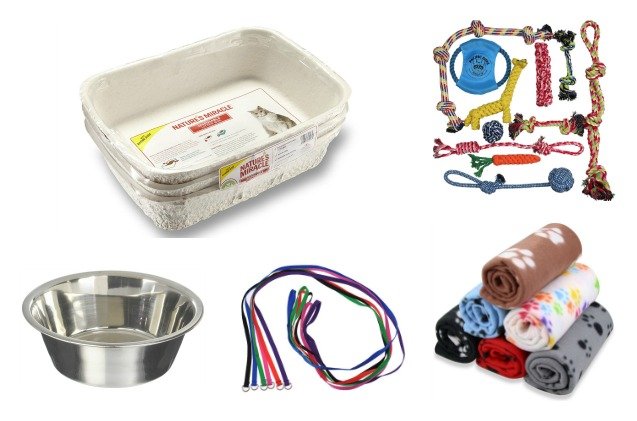 We all want to help our local shelters if we can, and sometimes, it can be as simple as ordering some much-needed products to be sent to them. Luckily, online retailers make it super easy to buy and deliver products right to the door, so here are the top 10 products to buy for your local shelter.
I want to help those who help pets. If there is ever an opportunity to do so, I try, and I love when it's as easy as ordering things online and having them delivered straight there. What do shelters need? Lots of things, but here are 10 products that we guarantee your shelter can never have too many of!
Blankets. These are always, always uses for blankets at your local shelter. This 6-pack of double-sided fleece blankets are not heavy but super warm and soft, and most importantly–soothing for dogs and cats who are waiting for their furever homes in shelters. They're easy to wash and reuse.
Cat Litter (Clumping and Non-Clumping).
2. Cat Litter (Clumping and Non-Clumping). One of the items that is most needed by animal shelters that are caring for cats and kittens is cat litter. This works to keep their facilities clean, allows shelters to accommodate a larger number of cats by filling the litter boxes needed for more cat kennels and rooms, cuts down on unwelcome cat-related smells within the shelter (creating a better experience for potential adopters) and increases the chances of pets being adopted as they are already litter box trained.
Clumping cat litter is easier to clean when caring for older cats. However, non-clumping cat litter is also important for smaller kittens. Much like young human children, young kittens are curious and may try eating litter that they have access to. Ingesting clumping litter can lead to dangerous blockages in the digestive system as the litter clumps together within the kitten's small body. Shelters need to have a supply of non-clumping litter for these younger kittens to prevent unnecessary harm.
Many cat litters are available on Amazon through the Subscribe and Save plans. If you are prepared to make ongoing donations to your local shelter, this allows you to schedule regular cat litter deliveries.
Bleach. Shelters have dogs of all backgrounds–many come from streets or situations where cleanliness was not a priority. As well, it's important for shelters to keep as clean as they can when they have so many cats and dogs together, not wanting to risk infection/disease swapping and always needing to clean up after nervous pets who aren't sure of what is going on in their world or when they'll have a home.
Another thing that animal shelters are always looking for more of are litter boxes. Just like the need for cat litter is great, the obvious need for litter boxes also exists. We like that these are easy to order, reasonably-priced, made from recycled paper and mostly are disposable for quick and easy uses with shelter kitties. They're land-fill safe too since they're recycled paper.
Shelters always need lots of food and water bowls, and they typically use basic stainless bowls. They're lightweight, reasonably priced and easy to put several in a crate depending on how many dogs are kenneled. Shelters like to ensure that dogs each have their own bowls, and some dogs are goofy enough to play with their bowls as toys. These are the perfect way to make sure your shelter has enough food and water options for all the pets.
Often, shelters take their pups and kitties to off-site events to try to help them find their furever homes. Crates are important for that safe transport as well as for the events themselves, and are often even used when shelters are overcrowded and need extra space for the animals. They vary in size, and shelters are grateful to get any that are given.
Let's face it. Lots of dogs (and often puppies) mean lots of pee. Lots of pee requires lots of pee pads, and shelters say there are never enough. These training pads are great for puppies or for overcrowded kennels (which sadly is often the case) and Amazon's new wag line makes a great pack of pads that are superabsorbent and come in bulk.
Often shelters have volunteers who look to rescue/recover animals and they need to leash them. Or, they need basic leashes for transport back and forth to veterinary care or off-site adoption events. This pack of six leashes are a simple nylon that does the job.
Animal shelters want their pets to be as happy and adjusted as they can be–considering they're in shelters. It makes for happier animals, and happier dispositions when looking for furever homes. Not to mention…it gets pretty boring when you're hanging out in a kennel just hoping to be adopted. That's why shelters are always happy to get donations of toys for their 'clients,' and this bundle of rope toys is a great value to help make several pups feel more comfortable while they're waiting for their new family.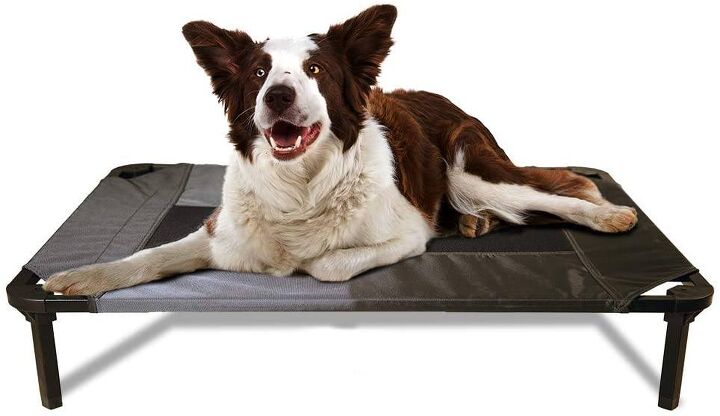 10. Lucky Dog Bed Cot. A shelter can be such a cold, sad place and that is why we love these Lucky Dog Bed Cots that will get the dogs off the floor. For dogs who have been used to jumping up to a bed or a couch it is a little piece of home for them. If getting up off the floor helps to lift their spirits a little bit then a forever home may not be far behind. This 30-inch stable and strong steel frame suspends and distributes weight evenly while the military grade, ballistic weave fabric with a plush, breathable center will give the dog a little piece of comfort. The tops are easily removed and can be washed in the washing machine so they are easy to maintain. Cot beds are particularly good for older dogs with joint trouble and unfortunately many of these stately elders end up in the shelter for a while. Let's make it as comfy for them as we can while they are there.

Published February 4th, 2022 12:00 AM