1 View
Toronto's Park & Bark Pop-Up Dog Show Is a Treat for Pawrents
April 23rd, 2018 12:00 AM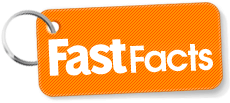 For the second year in a row, canine-loving Torontonians can look forward to a free pop-up dog show, featuring amazing exhibitors, instant giveaways, contests, and much, much more.
When you're a dog parent, attending events that are all about pooches is a special treat. Not only you get to see, do, or learn fun new things; you can meet like-minded, doggo-loving people. And if you live in Toronto, Canada, you're in for a major treat: a series of canine-centric events is about to take place in your city.
The 2nd annual Park & Bark ™ pop-up dog show is a special outdoor market that will gather thousands of people and their four-legged babies. In addition to having the opportunity to check out the latest Toronto's canine scene has to offer, including valuable new services and cool products, pet parents will enjoy many other perks. The dog show will feature tons of free samples, instant giveaways, contests, fantastic exhibitors, and more. Not to mention that hanging at the Park & Bark ™ is an excellent opportunity to hear speakers and experts and talk to them, as well. All in all, if it's pooch-related, there's a high chance you'll find what you're looking for at this event!
The first Park & Bark ™ pop-up dog show will take place on Saturday, May 5th, at 1943 Yonge St. just north of Davisville in the large parking lot. The puppy party will be open to human visitors, and their leashed fur babie s (no admittance without a leash) from 9 AM to 3 PM.
What better way to spend a beautiful May morning than at a dog event, right? And, in case you can't make it to this show, don't despair: there are two more Park & Bark ™ shows before the fall, on June 3rd and June 10th.

Angela Vuckovic
A proud mama to seven dogs and ten cats, Angela spends her days writing for her fellow pet parents and pampering her furballs, all of whom are rescues. When she's not gushing over her adorable cats or playing with her dogs, she can be found curled up with a good fantasy book.
More by Angela Vuckovic
Published April 23rd, 2018 12:00 AM