82 Views
The Best-Rated Flea Treatments and Preventions on Amazon
March 18th, 2021 12:00 AM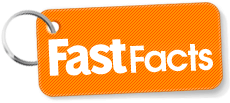 DisableScript
viglink,swoop,gumgum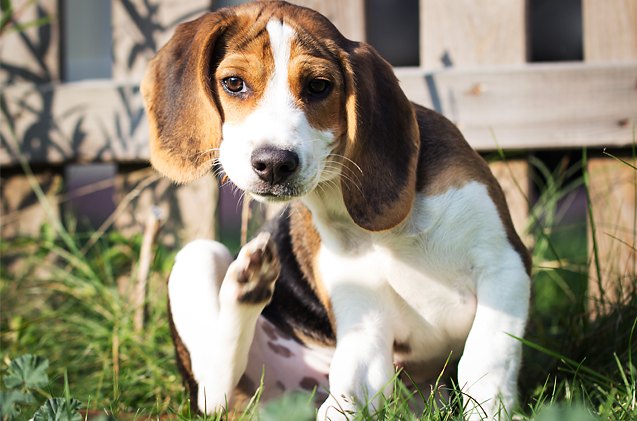 For tick and flea awareness month, PetGuide.com has a list of the best-rated flea preventions and remedies on Amazon.
It's flea and tick awareness month. May's warmer weather and longer days will tempt pet owners into spending more time outside with their furry friends, but spring weather also marks the start of flea and tick season.
Fleas aren't just uncomfortable for your pet, they can also carry disease. Your pet can pick up fleas from contact with an infested animal or their environment. Prevention is a good place to start. Keep your yard landscaped so pests have fewer places to hide; and don't keep pet food outside, which could attract wildlife. Give your pet a quick brush before coming back inside. If your dog or cat has long hair, consider keeping it shaved in the summer so you can spot any problems. Shampoo frequently. Vaccum your home regularly, as well as your car if your pet comes rides with you.
When it comes to treatments, it's important to learn about the flea's life cycle as some products will only work on certain stages. Check out the top-rated treatment and prevention products below, selected based on customer reviews.
ProSense 5 topical flea and tick prevention
This spot on treatment is for dogs and puppies 12 weeks or older and weighing 11 to 32 pounds. It repels and kills fleas, ticks, lice, mites and mosquitos. Not for use on cats, this topical formula contains 45 percent permethrin and will prevent infestations for up to one month.
Seresto Flea and Tick Collar for Dogs
The Seresto Flea and Tick Collar for Dogs is a bit pricier but it has some of the best reviews when it comes to flea prevention collars. It is made for dogs over 18 pounds and it will give about 8 months of flea and tick prevention when worn. It will start to repel fleas and ticks about 24 hours after it is applied. It also kills fleas, if your dog is already infested it may help kill the ones that are already there.
Since the Seresto Flea and Tick Collar for Dogs works on contact, the flea or tick doesn't have to actually bite your pet to be killed. In addition, it also helps treat and control sacrcopiptc mange and kills lice. This veterinarian recommended flea and tick collar by Seresto is a convenient way to keep your pet free of these common pests. It is odorless and non-greasy and leaves no need for messy monthly treatments.
Hertzko double-sided flea comb
This double-sided comb has smooth, rounded ends on the teeth to prevent scratching. The wider-spaced pins are great for detangling while the densely packed ones will remove fleas, eggs and debris.
Natural Chemistry natural flea and tick shampoo
This dog shampoo will kill fleas, ticks and lice on contact but will not wash off spot on treatment. It works on all stages of the pest life cycle.
PetArmor Plus flea and tick spot-on treatment
Effective, waterproof, and easy to apply, PetArmor Plus flea and tick spot-on treatment will work both on any existing pests and preventatively, making sure that no new parasites attach themselves to your pet. The active ingredients in the potent but safe formula are fipronil and (S)-methoprene, which means that once applied, this treatment kills fleas within 24 hours. Its effect is not just temporary, however, as it works to break the life cycle of the fleas by killing the pest in all life stages including larvae and eggs, offering fast-acting and long-lasting protection from these blood-sucking parasites.
What's great about this anti-parasitic product is that its effect is not limited only to fleas, but it also kills ticks and chewing lice, so you can rest assured your four-legged bestie will be free of any nasty and potentially dangerous pests. This topical treatment becomes waterproof after the initial 24 hours after application pass and will keep your doggo protected for up to 30 days after. A fantastic solution for hassle-free prevention of fleas and ticks year-round: rain or sun, this topical treatment will do its job.
Insect Shield insect repellant t-shirt for dogs
This sporty dog tee is made of a permethrin-treated polyester and cotton blend to protect against mosquitoes, ticks, ants, flies, chiggers, and midges. The repellent remains effective for 25 washes. Sizes from extra small to xx-large are available.

A taste deterrent for pets, simply spritz this formula on your dog's coat to discourage biting, licking and chewing. Helps eliminate hot spots. There's a version for cats as well. There's another use for this product as well: spray objects in the home that you don't want your pet to chew on. Nichole Jankowski
Nichole Jankowski is the commerce editor for VerticalScope, the parent company to PetGuide.com, and the editor of sister-site WiseGuide.com. If you've recently bought a product you'd like to see featured, let her know at njankowski@verticalscope.com or on Twitter @WiseGuide_.
More by Nichole Jankowski
Published March 18th, 2021 12:00 AM