10 Views
The Best Tick Remedies and Preventions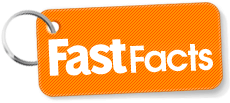 DisableScript
viglink,swoop,gumgum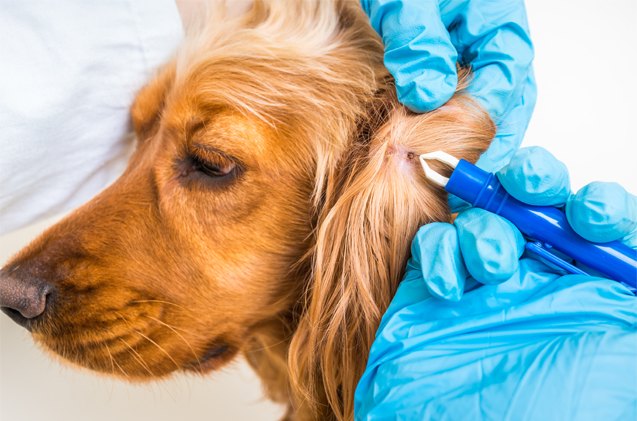 For flea and tick awareness month, PetGuide.com brings you a list of the most highly-rated tick preventions and remedies on Amazon.
May is tick and flea awareness month. With the warmer weather and longer days you'll want to be outdoors with your pet, but the spring weather also marks the start of flea and tick season. Ticks hide in vegetation, like blades of grass, brushes or brush, waiting to hitch a ride. While they may be small, they can cause real harm, transmitting viruses and bacteria. Pets are susceptible to Lyme Disease, Babesiosis, Ehrlichiosis and Rocky Mountain Spotted Fever, to name a few. In addition to checking your dog (don't forget armpits, toes and around the ears) after walks, you may want to take some preventative measures to keep ticks from biting your pet in the first place. Here we've rounded up some of the best tick remedies and preventions on Amazon, according to pet owners reviewing the product.
TickEase Tick Remover Dual Tipped Tweezers
Your pet has a tick- what now? First, don't panic- not all ticks transmit diseases and if you remove it on time, it's more likely your pet will experience no consequences of the bite. Second, if you're somewhere outdoors or you can't go to the vet, you'll have to extract the tick yourself, and for that, you'll need the right type of tools. That's why TickEase Tick Remover Dual Tipped Tweezers need to be a part of every pet parent's arsenal: made from stainless steel, this dual-sided tick-removal device is suited for removing ticks both from dogs and cats as well as humans.
One side (fine-tipped) is meant to remove engorged ticks from human skin, whereas the other (slotted scoop) removes ticks from animals effortlessly. All you have to do is place it against the skin, slide under the tick, and lift with steady even pressure and you're done. To further help you remove ticks from your pet with success, this tick tweezer tool comes with a mini magnifier and tick testing instructions to eliminate the possibility of potential disease later on.
OXO Pet Products tick remover tool set
For home removal of ticks, this tool set comes with three different sized tick removers for humans and animals as well as a stainless steel flea comb for cats and dogs. Stop using tweezers, these tick removers easily get rid of the entire bug using a simple twisting motion.
Adams Plus Flea and Tick Shampoo with Precor
If you are currently dealing with a flea or tick problem, your first priority is to rid your pet of the unwanted pests quickly and efficiently in the most comfortable way possible. This highly rated flea and tick shampoo is a rich and creamy formula that is safe for dogs and cats of all ages (including puppies and kittens 12-weeks-old and older). It is even gentle enough for pets with sensitive skin.
Using a blend of oatmeal, coconut extract, lanolin, and aloe vera, this shampoo works to kill fleas, ticks, flea eggs flea larvae and lice, while an included insect growth regulator (IGR) continues to prevent the development of fleas for up to 28 days after use. It also works to condition and shine your pet's coat, leaving them with healthy, and fresh-smelling fur.
Simply lather up your pet for approximately 3 to 5 minutes, making sure to avoid contact with the face, then rinse your pet thoroughly with warm water. If they are overly dirty, you may wish to repeat those steps one more time to make sure that everything is cleaned away effectively. Repeat this every 7 to 10 days, as needed, until the problem has cleared.
Bayer Animal Health K9 Advantix II
This popular spot treatment is for use on small dogs and puppies from four to 10 pounds and over seven weeks of age. This formula works to repel and kill ticks, mosquitoes, biting flies and lice. It kills fleas within 12 hours and works to prevent reinfestations for one month, eliminating even the eggs, pupae and larvae living on your dog and its surrounding area. This formula is not safe for use on cats.
Honeydew Pet Pleasant aloe vera and lavender vanilla oatmeal pet shampoo
This natural and hypoallergenic shampoo is a popular repellant formula. Lavender and vanilla work to ward off ticks and fleas and protect the skin, helping bites heal. Oatmeal and aloe vera soothe and moisturize the skin, fighting irritation. This sensitive formula also nourishes your dog's coat.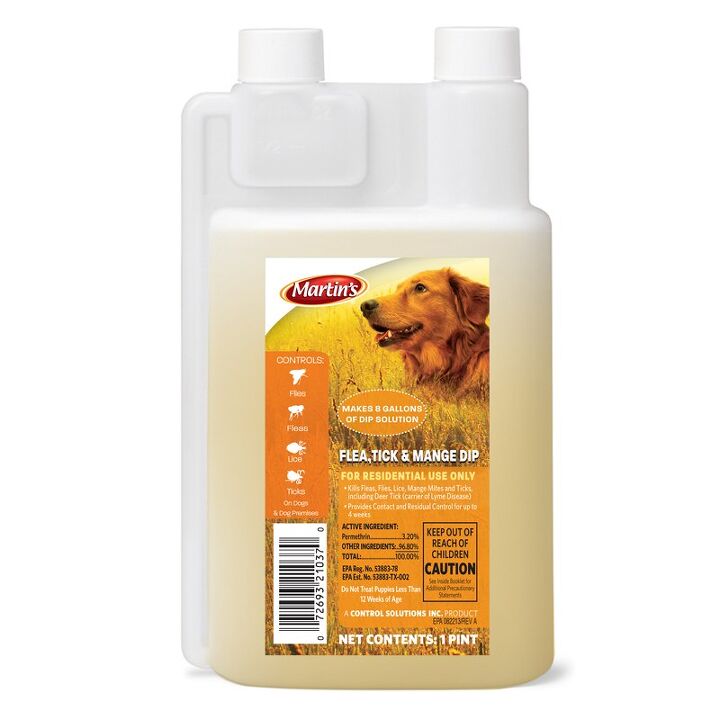 The best-rated tick dip, this solution controls flies, fleas, lice and mange mites as well as ticks. A single container will yield eight gallons of dip solution. Permethrin is the active ingredient and the formula is not to be used on puppies less than 12 weeks of age. Nichole Jankowski
Nichole Jankowski is the commerce editor for VerticalScope, the parent company to PetGuide.com, and the editor of sister-site WiseGuide.com. If you've recently bought a product you'd like to see featured, let her know at njankowski@verticalscope.com or on Twitter @WiseGuide_.
More by Nichole Jankowski
Published May 18th, 2021 12:00 AM