5 Views
Shelter Spotlight: Humane Animal Rescue Team
October 4th, 2016 12:00 AM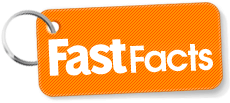 For more than 12 years, the Humane Animal Rescue Team has transformed the lives of countless animals, giving them a new lease on life.
Recently named as a finalist for the 2016 Duncan Craig Laurel awards, the Humane Animal Rescue Team (HART) makes it their mission to rescue, rehabilitate, and rehome dogs in need. For more than a dozen years, this wonderful organization has been transforming the lives of abandoned pets, giving them a new lease on life and a loving forever home. Keep reading to learn more about HART and to find out how you can support this organization.
Related: Badass Brooklyn Animal Rescue
What Does the Humane Animal Rescue Team Do?
Founded in 2003 by a group of dog lovers, HART is a non-profit organization in Edmonton, Alberta, committed not only to rescuing stray and abandoned dogs from rural areas, but to providing them with a safe, permanent home. This organization also seeks to educate people about responsible pet ownership by providing local programming – they also promote spay and neuter initiatives to help reduce the number of unwanted dogs. The Humane Animal Rescue Team is run entirely by volunteers who respond to calls regarding dogs in need, who prepare and present outreach programs, and who provide foster care as well as socialization and training for rescued dogs to prepare them for adoption.
Related: Mission K9 Rescue
The main goal for all of HART's multifaceted works is to make sure that as many dogs find a safe, loving home as possible. They use a multi-step adoption process to make sure that every dog goes home with the ideal adopter and they follow up to make sure that things are going well after the adoption. HART rescues many dogs from harsh or cruel situations and, no matter what circumstance the dog experienced prior to rescue, with the help of HART they always come out of it with bright eyes, wet noses, and a wagging tail.
How Can You Help the Humane Animal Rescue Team?
If you want to help the Humane Animal Rescue Team you have three options – foster, volunteer, or donate. Because HART does not have a physical building, all of the dogs they rescue must be placed in foster homes for rehabilitation prior to rehoming – providing a foster home for a dog is one of the best things you can do to help this organization. If you can't commit to caring for a foster dog, you can still volunteer with the organization in a variety of ways. Finally, if you simply want to support HART but you cannot donate your home or your time, a monetary donation is also helpful. Your donation will help to provide veterinary services, behavioral rehabilitation, spay/neuter surgery, and foster home resources for dogs in need. That is money well spent!
The Humane Animal Rescue Team is a wonderful organization that is making great strides in reducing the unwanted pet population not only by rescuing and rehoming abandoned dogs, but by educating the public about responsible pet ownership. As a non-profit organization, HART exists because of their dedicated volunteer network so, if you want them to continue to do their work, consider donating or become a foster or volunteer.

Kate Barrington
Kate Barrington is the loving owner of two cats (Bagel and Munchkin) and a noisy herd of guinea pigs. Having grown up with golden retrievers, Kate has a great deal of experience with dogs but labels herself a lover of all pets. Having received a Bachelor's degree in English, Kate has combined her love for pets and her passion for writing to create her own freelance writing business, specializing in the pet niche.
More by Kate Barrington
Published October 4th, 2016 12:00 AM