254 Views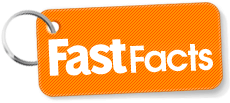 About Shepherd Pit
Best Suited For
Active owners, families with older children, experienced owners
Temperament
Protective, loyal, intelligent, stubborn, caring
Comparable Breeds
German Shepherd, Pitbull, Pitsky
Shepherd Pit Basics
The Shepherd Pit is a unique crossbreed –a German Shepherd Pitbull mix that combines two really different breeds. It is a match you'd never think was possible, but the Shepherd Pit is clear proof that some unexpected combos really work! This is a fun, intelligent, protective, and energetic breed of dog, whose parent breeds, the German Shepherd and the Pitbull, are amongst the most loved in the world. However, it requires a strong and capable leader, who will help form them into the best version they can be.
With just a little bit of patience and positivity, you will be rewarded with an intelligent and loyal doggo, beneath whose seemingly simple surface lies a rich and vibrant character. Uncommon and unique, the German Shepherd Pitbull mix requires your affection and loyal company in order to shine brightly. Neglect them, and everything might turn sour. So, before you adopt one of these cuties, here is all that you need to know about the unique Shepherd Pit.
Origin
The Shepherd Pit, also known as the German Pit or the German Sheppit, is a relatively new designer dog breed. Like many similar mixes, its exact origins and emergence cannot be pinpointed with certainty. Of course, just as its name suggests, it is a German Shepherd Pitbull mix – a unique but not impossible combination. It is possible that this mix was made relatively recently. In the mid-2000s, there was quite the craze with designer dogs, when many different dog breeds were mixed with varying results.
Of course, to learn more about the Shepherd Pit, we only need to look at its parentage. The parent breeds in this case are very famous and celebrated. The German Shepherd is one of Europe's most recognizable and cherished breeds. With a heritage that dates quite a bit into the past, the German Shepherd can boast both an impressive history and an array of specific talents. It is a smart working dog that excels as a protector of the family and the home and is frequently seen as a service dog in the army, police, and other important positions.
The Pitbull, on the other hand, doesn't have such a detailed history – the only thing that is clear about the breed's origins is that it was developed with the purpose of bull baiting and animal fighting. However, over time, their smart and fun character was discovered, and they became loyal and good four-legged friends for many owners, despite their unfortunate beginnings as a breed.
Luckily, the Shepherd Pit inherited the very best traits from its parent breeds, which means that it is a lovely breed that has a lot to offer to anyone looking for a steadfast and loyal companion that's a joy to be around.
Pedigree
Being a relatively new designer dog, the Shepherd Pit likely won't have an adequate pedigree. As most crossbreeds go, the standardized appearance is still a "work in progress", as significant differences in appearance might appear from litter to litter and there's no uniformity within the breed just yet. Still, by getting in touch with other Shepherd Pit owners, and working closely with the certified breeders, you can work together towards piecing together a proper pedigree for your pet. And, of course, it goes a long way to learn about your pet's parents and grandparents.
Food/Diet
In the life of every dog, mealtime will be the focal point of every day. Dogs are voracious and always hungry, but you can't feed them junk just to satisfy that hunger. You will have to provide a balanced and healthy diet with carefully measured meals, in order to avoid a number of issues. For the robust and energetic Shepherd Pit, a breed that boasts a strong and muscular build, this diet will have to be rich in proteins, complex carbs, and healthy fats, as well as enriched with minerals and all the necessary vitamins. Opt for a kibble that is designed for dogs of this size and activity level, and made with natural, wholesome ingredients that will nourish your pet's body. Of course, your chosen vet can dispel all doubts and point you toward the ideal dog food for your pet if you're unsure which diet to pick for your German Shepherd Pitbull mix.
Training
As a responsible dog owner, it is your job to train your pet to the best of your abilities, but this stands even more true for the Shepherd Pit. Timely training ensures that you have a friendly, peaceful, and smart pet by your side, rather than an unruly bully. Luckily, the Shepherd Pit is an intelligent and obedient designer dog, eager to please and boasting the inherent work ethic of both its parents. The training will have to start very early on, however, as puppies are best suited for soaking up all that information and learning new tricks. If you miss this chance and start the training in your dog's adulthood, you will find it much, much harder.
It is also important to know that the Shepherd Pit can show a slight streak of stubbornness. While not entirely willful, they will show a desire for wanderlust and curiosity, a tendency to be "mouthy", and to act on their own accord. Because of this, you will have to adopt the role of the alpha "pack leader", and show an assertive, confident attitude. The Shepherd Pit needs to know who is the boss in order to follow through with the training. Because of all of this, training can sometimes be longer than usual, and might not be suitable for first-time dog owners and those who don't have experience with the more demanding dog breeds.
Weight
A medium-to-large breed, the Shepherd Pit can weigh between 30 and 90 pounds on average, depending on the sex and which of the parent's genes are more dominant in the mix. Likewise, their height can vary between 17 to 26 inches on average.
Temperament/Behavior
The Shepherd Pit has a varied and colorful character, and it can often take time to get to know them fully. Energetic, smart, and fun, the German Shepherd Pitbull mix can be such a wonderful companion if paired with the right owner. They are also known to be very loyal and protective of their family, just like their German Shepherd parent is, and a caring "gentle giant" like their Pitbull side of the ancestry. Unfortunately, the German Shepherd Pitbull mix is unfairly considered to be a violent and aggressive dog. This is far from true, as such behavior often comes directly from the owners and from improper care. In a loving and responsible family, the Shepherd Pit will not be aggressive.
On the other hand, it is important to know that in some cases, the Shepherd Pit can display a high prey drive. This is one of the inherent traits of the parent breeds and can sometimes float up to the surface. So, if not socialized properly, your pet might mistake small breed dogs, tiny animals, or cats for prey, pursuing them and showing an uncommon part of their persona. But if you do everything right and socialize and train your pet properly, such behavior should not appear.
Being such an intelligent and curious breed, the Shepherd Pit will need a good amount of mental stimulation in order to remain happy and calm. Provide them with tasks to complete, riddles to solve, and tickle their brains with some quality dog puzzle toys. Of course, if your family has kids around, they will never fail to have fun with their pet dog. A socialized Shepherd Pit can be great around children, and even show a good degree of gentleness.
Common Health Problems
Generally, the Shepherd Pit is a sturdy, robust, and hardy breed of dog. However, like most
mixed breeds, it is prone to inheriting some of the conditions and health problems that troubled its parent breeds. This might not always be the case, but it can happen, and you should be aware of the possibility. Some of the more common health issues that German Shepherd Pitbull mix dogs can suffer from include skin irritation and infections, hypothyroidism, heart disease, allergies, bloating, and hip dysplasia. Most of these, however, are not life-threatening and can be treated with relative ease.
Of course, you can't neglect your pet and expect that they stay healthy all on their own. They will need your help and care along the way: including a balanced and healthy diet, plenty of exercise and stimulation, regular vet checkups, and a ton of affection too. When you take care of all that, you can expect good health and longevity for your four-legged companion.
Life Expectancy
The Shepherd Pit has an average life expectancy of 10 to 12 years. That is quite a solid number, considering that the average maximum for most dogs is around 15 years of age. Hardy and resilient, the Shepherd Pit shouldn't have trouble reaching his senior years, with your help of course.
Exercise Requirements
Just like their parent breeds, the Shepherd Pit is an energetic and active dog and will require plenty of daily exercise in order to remain healthy and happy. Make sure to provide them with daily walks and playtime in the park or at home. Playing fetch can quickly become their favorite pastime, as it touches upon those inherent instincts. Of course, if you have a spacious fenced-in yard, that will benefit your pet the most, as they can play as much as they need to. Likewise, it is crucial to know that these dogs won't be suited for small spaces and fast-paced city living – at least not without plenty of outdoor time each day.
In order to keep your pet happy, you should never neglect these basic exercise needs. A pet that is cooped up for a long can develop some abnormal behaviors. The Shepherd Pit has the inclination to howl and bark excessively if cooped up and can become aggressive, anxious, and depressed as a result. Make sure your schedule can accommodate these energy levels before deciding to adopt a German Shepherd Pitbull mix.
AKC
Like most designer dog breeds, the Shepherd Pit does not meet the requirements to be accepted into the leading registries. That is why it is not recognized by the American Kennel Club (AKC), or the National Kennel Club (NKC). It is, however, recognized in the United States by the Dog Registry of America (DRA).
Coat
The parent breeds of the Shepherd Pit often have entirely different coat lengths. Their offspring, however, shows a unified coat length – medium to short, smooth, and easy to care for. The coat does not shed too much, and regular daily light brushing can keep everything tidy and hygienic. What is more, bathing should be done only when necessary since bathing them too often can dry out the skin of your pet, causing irritation, dryness, and itching. This can potentially lead to skin infections that can be troublesome to cure.
The colors of the Shepherd Pit are likewise varied, depending on the parents. In most cases, their colors fall within the color group of tan, with black, brown, fawn, or white markings and shades. No one can deny that the German Shepherd Pitbull mixes are a good-looking bunch!
Puppies
In the life of every dog, those first few weeks on earth are the most important. This is the formative period when all the important groundwork for the future is laid out. At first, you will have to be protective and shelter your German Shepherd Pitbull mix puppies from any unnecessary stress. But as soon as they are no longer vulnerable, you should begin socialization as the most important aspect of their upbringing. This will make them sociable, calm, fun, and loyal. Of course, training should begin during this period as well, as puppyhood is the best period for learning new things. With the natural intelligence of this breed, training should be fairly straightforward, provided you adopt the right approach.
Photo credit: N K/Shutterstock, GoodFocused/Shutterstock, MDV Edwards/Shutterstock

Angela Vuckovic
A proud mama to seven dogs and ten cats, Angela spends her days writing for her fellow pet parents and pampering her furballs, all of whom are rescues. When she's not gushing over her adorable cats or playing with her dogs, she can be found curled up with a good fantasy book.
More by Angela Vuckovic
Published April 4th, 2023 12:00 AM