5 Views
Barks & Kisses Pet Diners Offer Fancy Feasts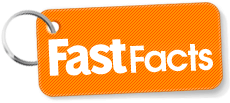 Modern dinnerware is really going to the dogs. Just look at the Ashford Collection Pet Diners from Barks & Kisses!
If you are looking for a new set of food bowls for your dog but plain stainless steel is not for you, consider something a little more sleek and stylish like the Ashford Collection Pet Diners line from Barks & Kisses. In fact, we're pretty sure that these dishes are nicer than the ones you eat off of.
About Barks & Kisses
The Barks & Kisses Company is a family-owned and -operated business committed to producing stylish and functional products that meet the needs of pets and their owners. Headquartered in Orange County, California, Barks & Kisses is just as dedicated to producing high-quality products as they are to supporting pets in need. Not only do they donate a portion of their profits to local shelters, but they feature adoptable pets in all of their website photography. And recently, Barks & Kisses launched its first product line, the Ashford Collection Pet Diners.
Related: DripModule Serves Up Hip Dishes For Dogs
Barks & Kisses is not your average pet product manufacturer. This company believes in providing pets and pet parents with the high-quality products they need but they also believe in doing their part to help pets that do not have a permanent home. In addition to providing information about their products, the Barks & Kisses website also includes an adoption page where you can view photos and profiles of pets looking for their forever home. It is also worth noting that Barks & Kisses only uses rescue pets in their product photos and five percent of every sale is donated to a selection of non-profit, non-kill animal rescues.
Stylish Food Bowls for the Modern Pet
The Ashford Collection of Pet Diners from Barks & Kisses is the ultimate combination of form and function. There stylish pet diners a sleek and streamlined, designed to reduce neck strain and to improve digestion for your pet while also maximizing comfort and convenience. With two size options to choose from, Ashford Collection Pet Diners are ideal for dogs and cats of all shapes and sizes. By elevating your pet's bowl off the ground, feeding time becomes quick and easy, plus you can rest easy knowing that your pet will be able to dine in comfort as well.
Related: Upscale Dog Bowls Let Fido Chow Down Like A Posh Pooch
Not only are these pet diners stylishly designed to suit your modern home décor scheme, but they are also incredibly durable and very safe. Constructed from BPA-free acrylic and equipped with two stainless steel bowls, these pet diners are easy to clean and built to last a lifetime. Simply wash the bowls with warm soapy water and wipe down the stand with a damp cloth as needed.
What Options Are Available?
The Ashford Collection Pet Diners product line from Barks & Kisses comes in two different sizes and color options. The petite bowl comes in solid black or white and it holds 3 cups of food or 24 fluid ounces of water. The bowl measures 17.8" long, 4.5" high, and 6.7" wide which is perfect for small and medium-sized dogs. If you have a bigger dog, the large size might be more appropriate. It too comes in solid black or white and it holds up to 4 cups of food or 32 fluid ounces of water. This bowl measures 24.1" long, 10" high, and 10" wide.
When it comes time to replace your pet's food and water bowls, don't be afraid to think outside the box! An Ashford Collection Pet Diner from Barks & Kisses will fit right in with your home's modern décor and you can rest easy knowing that not only will your pet benefit from the product but a portion of the sale will benefit pets in need.

Kate Barrington
Kate Barrington is the loving owner of two cats (Bagel and Munchkin) and a noisy herd of guinea pigs. Having grown up with golden retrievers, Kate has a great deal of experience with dogs but labels herself a lover of all pets. Having received a Bachelor's degree in English, Kate has combined her love for pets and her passion for writing to create her own freelance writing business, specializing in the pet niche.
More by Kate Barrington
Published July 30th, 2016 12:00 AM