4 Views
Shelter Dogs in a Photo Booth Guarantees Big Smiles
We're committed to finding, researching, and recommending the best products. We earn commissions from purchases you make using links in our articles. Learn more here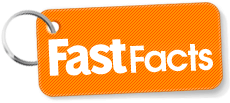 What happens when you put adoptable dogs in a photo booth? You get an adorable book of stunning photography that helps shelter pets.
Okay, I want you to close your eyes and think Wizard of Oz meets online dating site. Perplexed? What if I throw in a bunch of shelter dogs looking for a home – still nothing?
If you're ever going to connect the dots you absolutely have to pick up a copy of photographer Guinnivere Shuster's glossy new coffee table book entitled "Shelter Dogs in a Photo Booth"! You've got that mysterious drawn curtain, a head shot to showcase Rover's best features and one anxious little dog who agrees there's no place like home (but without those crazy ruby slippers to help make it happen for him).
Related: Top 5 Coffee Table Books about Dogs
Seriously, Shuster is not only a great photographer but also an adoption champion who took on the project as a way to help shelter dogs in Utah find their forever homes. The book is a fun, creative montage of 100 mutt mugs (that look like they just climbed behind a photo booth curtain), each accompanied by a short story about the dog, his character and how he ended up in the shelter. Such as Bliss, a two-year old English Sheepdog's who's herding enthusiasm landed her at the shelter or handsome Atticus, a seven-month old Saint Bernard whose pet parents simply didn't have the time to devote to his care. Both have been adopted into loving families.
The series of shots perfectly showcase each dog's personality and have proven to be such a great alternative to the sad, rejected looking pix that typically get posted on adoption websites that all pups featured, have since been adopted.
Related: 5 Pet-Themed Coloring Books for Adults Part II
The candid photos have even gone viral and been featured in magazines, on websites and television shows all over the world (Good Morning America, NBC, ABC, MSNBC, The Huffington Post, Time, The Daily Mail). Even celebs such as Amy Poehler, Cesar Millan, and Zooey Deschanel have jumped on board, proclaiming their support for Shuster's work and driving the adoption rates at Utah's Humane Society through the roof.
A portion of sales proceeds from Shelter Dogs in a Phone Booth will benefit the Humane Society of Utah and Best Friends Animal Society, and Shuster is already planning a follow up that will conclude the book with happy family photos showing these same shelter dogs with their new families. Yeah, there's no place like home!
Mary Simpson is an animal-loving writer and communications professional. A soft touch for anything stray, she shares her century home with an eclectic collection of rescues that include orange tabby Chico, tuxedo Simon, and jet black Owen. She enjoys running, politics, exploring local wine regions and is an avid supporter of the "shop local" movement.

Mary Simpson
Sharing space with three seriously judgy Schnoodles and two felines who prefer to be left alone. #LivingMyBestLife
More by Mary Simpson
Published May 18th, 2016 12:00 AM