20 Views
How to Survive Spring Allergies This Shedding Season
April 10th, 2018 12:00 AM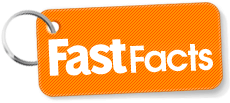 Want to make spring sniffles and sneezing a thing of the past? Try this simple solution for seasonal shedding in dogs.
When I brought Zed, a Japanese Chin and the newest member of our furry family, into our home, I was under the impression that he was a low-shedding breed. But I was so wrong – his long hair is everywhere… on the furniture, under the couch, in my food. And it doesn't help that I get the sniffles every spring.
I already reconciled myself to the fact that I'll be sneezing non-stop when I stumbled upon Shed Defender. This life-saving pet accessory is essentially a bodysuit for dogs which prevents the dog's loose hair from ending up all over the place- along with those pesky allergens and dander. Since those microscopic skin flakes and stray hairs are what triggers the sneeze fest in the first place, keeping them safely tucked inside the fab unitard really does the trick for my allergies. And, in addition to minimizing the potential for an allergic reaction, this comfy suit makes hair tumbleweeds a thing of the past.
Although seasonal shedding is more than enough reason to go and get your pup a brightly-colored unitard (if you need a reason at all), there's more to Shed Defender than making spring allergies bearable. In case your dog has a hotspot or a skin issue, the covering bodysuit will keep them from chewing or licking the spot; the same reason why Shed Defender can be used as a stress-free alternative to e-collars. The figure-hugging fit of the suit also helps anxious pooches feel calmer and reduce their nervousness on a regular basis: it even helps yappy dogs tone down their constant barking. Considering both the budget-friendly price and the versatility of this onesie, you definitely get good value for your money.
Of course, you shouldn't let Zed's tiny size give you the impression that only small fur babies can rock this unitard–in fact, the first doggo model and the original inspiration behind the Shed Defender was a Saint Bernard. Shed Defender is suitable for dogs of all shapes- these pawesome bodysuits come in all sizes, from Mini to Giant and everything in between. The snug onesie is made out of breathable, stretchy material, so your pooch will feel comfortable in it and won't make a fuss about wearing it. Also, a bonus point: every pupper looks like a four-legged superhero in one of these.
Shed Defender is super easy to put on, too, with a zipper that runs across the belly right up to the pooch's butt. That way, if your dog is wearing their shed-preventing onesie when they need to do the deed, you can just unzip them without having to undress them completely. Easy-peasy! And when it's time to clean that bad boy, just throw it in the washing machine. The eco-friendly blend of polyester and spandex that Shed Defender is made of is suitable for dryers as well: a quick drying cycle is the best option when you just need to remove the hair from the suit but don't have to wash it yet.
There's no need to struggle with spring allergies or add constant dog hair sweeping to your list of spring cleaning chores, when you're an outfit away from making all your troubles disappear. Seriously, not only your pooch will look extremely cute rocking a unitard, you won't have to go through the same ordeal you usually go through when the seasonal shedding starts. For both your sake and your pooch's, get them a ShedDefender while they're still on sale–depending on your furball's size, these babies range from $39.99-$62.99. Published April 10th, 2018 12:00 AM