6 Views
January 14th, 2019 12:00 AM
Your most important duty as a pet parent is to make sure your cat is healthy and happy. With proper care and a lot of love, your feline friend can live to be up to 15 to 20 years old and even more – there have been cases of kitties making it much longer than that. Indoor cats and fixed cats, in general, have a longer life expectancy as a general rule, but keeping your kitty safe inside your home and making sure that they're spayed or neutered is just the tip of the iceberg.
To keep your four-legged baby healthy and in optimal shape, you'll need to provide proper preventative care. And, to do so, you need the right health supplies for cats. Whether you're in need of guidance when it comes to what cats actually need when it comes to their health, to needing answers to any health-related concerns, PetGuide.com is your go-to resource. Our informative guides will equip you to be the best possible guardian to your cat, and ensure that no potential health concern goes unmissed.
Pet Wellbeing Urinary Gold for Cats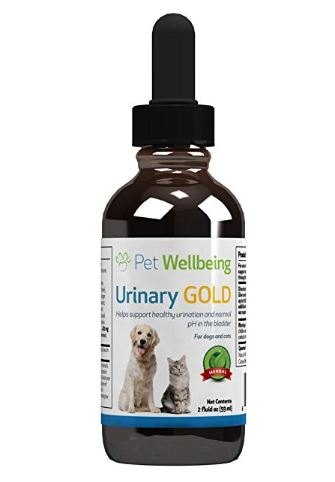 Support for a healthy urinary tract.
Helps to maintain normal and comfortable flow of urine.
Cat Owner's Home Veterinary Handbook
An index of signs and symptoms to help you find information fast.
An index of signs and symptoms to help you find information fast.
Clearly written, step-by-step directions for handling common feline ailments and problems.
House of Healing Hemp Oil
Contains highly beneficial terpenoids, flavanoids, essential oils, vitamins A and D, trace minerals, phytochemicals, omega-6 & omega-3.
Contains highly beneficial terpenoids, flavanoids, essential oils, vitamins A and D, trace minerals, phytochemicals, omega-6 & omega-3.
Provides a natural calming effect which may help relieve stress, separation anxiety, travel issues, natural aggressive behavior and fear of storms and anxiety related conditions.
Animal Essentials Heart Health
It supports heart health and circulation – it contains hawthorn, Ginkgo biloba, and garlic.
It supports heart health and circulation – it contains hawthorn, Ginkgo biloba, and garlic.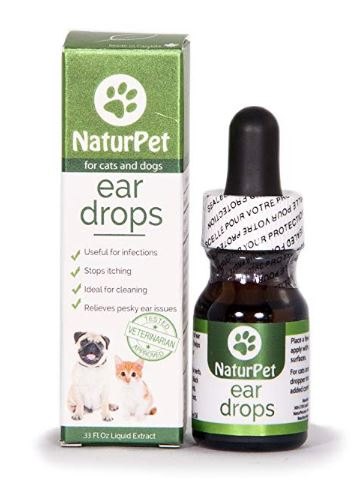 100% natural anti-fungal, anti-bacterial, & anti-viral herb blend.
Contains herbs with pain relieving & anti-inflammatory benefits.
Cat Health Factors
When it comes to general health care your feline companion might need throughout their lifetime, there are no set-in-stone answers you can expect to get. A lot of different factors will influence your kitty's health, from their breed to their lifestyle, but as a pet parent, there are steps you can take to ensure your pet is healthy as can be. It's no secret that prevention is better than cure, especially when it comes to cats. And it's not only about supplement and vitamins for cats that boost their immune system.
Fleas and Ticks
A lot of serious medical conditions in cats can be prevented with right health supplies and owner's timely attention. For instance, allergies and hair and skin issues are almost always connected to flea infestations. Before you get to applying itch remedies, you need to treat the cause of the scratching. Even if you don't manage to spot the bloodsucker's on your kitty's fur, it doesn't mean they're not there: only regular application of flea treatments can ensure your cat is free of these pests.
Additionally, flea treatments often come in hand with tick protection: contrary to popular belief, ticks are as dangerous to cats as they are to dogs. By simply administering flea and tick treatment once a month or every few months, depending on a product, you're successfully preventing a myriad of illnesses that could endanger your cat.
Parasites
Speaking of parasites, fleas and ticks are not the only parasitic insects that target felines. Intestinal parasites are a common issue for cats, and it's of utmost importance to use deworming medications to treat them. Roundworms, tapeworms, hookworms, and whipworms are some of the most common intestinal parasites found in cats, and there are deworming treatments that help eliminate each of the threats.
In addition to causing severe health issues for your four-legged companion, intestinal parasites can infect humans, too. To keep both you and your pet safe, read up on PetGuide.com's guide to parasites in cats, and reviews of best deworming products to treat the problem at hand.
General Cat Health Care
In addition to always having health supplies for treating intestinal and external parasites, cat owners should make sure never to be without basic products for ear care, eye care, and dental care. The first two groups represent areas that are the most critical with cats: from common eye infections to ear mites and fungal ear infections, there's a high chance that your kitty will need some first aid in form of drops or creams.
Granted, while there are many over the counter medications you can get when it comes to cat ear care and eye care, it's best to consult with your veterinarian if your cat has chronic issues or a problem that requires professional help. As for the dental care, it doesn't mean you'll have to submit yourself to your kitties claws while trying to brush their teeth. PetGuide.com will help you learn how to keep your cat's fangs plaque-free without risking to lose a hand in the process.
Ensuring Your Cat's Good Health
To ensure your cat's well-being is truly at an optimal level, you need to make sure their emotional and mental needs are taken care of as well. This means plenty of social interaction with their favorite humans, quality playtime with fun and interactive toys, and an appropriate activity level throughout the day.
Sometimes, however, this won't be enough to keep your cat feeling at ease. In that case, cat relaxants might save the day. Pet pheromones, cat diffusers, calming sprays and collars- which product will help your cat feel better? PetGuide.com's buying guides will steer you in the right direction – with the help of our experts, your cat will be stress-free in no time.
Last (but not the least) item on your cat health supply list is hairball remedies. During self-grooming, cats swallow a lot of their own hair, especially long hair breeds. If you're lucky, your feline friend will pass the swallowed her without assistance, by pooping it out, vomiting or coughing up hairballs. In case they don't, which happens more often than not, your cat will need help in form of hairball remedies. Fortunately, you won't have to wonder which of the countless products is the best for your pet, as PetGuide.com's reviews on hairball remedies will help you make the decision in no time.
From assembling a first aid kit for felines to learning about dental care, we have all the information you need on health supplies for cats. PetGuide.com's experts will help you pick out the best supplements and vitamins for your cat, make sure that they're parasite-free with the right medications, and everything else in between. Published January 14th, 2019 12:00 AM