8 Views
Me-Om: Do Yoga, Adopt Cats
February 7th, 2019 12:00 AM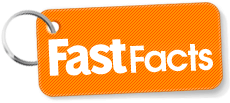 Cats have the right idea when they stretch out their entire bodies. Why not join them for a class of Me-Om – a yoga class with adoptable cats!
After a long day, the soft fur and soothing purr of a kitty might be just what you need to begin to unwind. But if you're a yogi, you also know that a good yoga class that gets you moving and stretching is also a wonderful way to release tension from mind and body. So imagine the benefits you could reap from bringing the two together. That's exactly what Me-Om has done, but they've added an additional element to the mix: these cats aren't just there for yoga, they're also looking for their forever home.
Yoga with Adoptable Cats
Doing yoga with animals isn't a new trend, and there are plenty of cat cafes and yoga studios that are offering these classes with kitties. While not all "yoga with cats" classes feature pets that are up for adoption, some do, and one great example is the Me-Om program by NKLA.
The NKLA Pet Adoption Center is a Best Friends Animal Society Initiative. The name stands for No-Kill Los Angeles, and their goal is to transform L.A. into a no-kill city where homeless pets will no longer be euthanized in shelters.
One way to raise awareness, as well as get more kitties adopted, is their Me-Om yoga series. During yoga classes offered by the NKLA animal shelter, adoptable kittens and cats are allowed to walk around the room freely and interact with the students.
To participate in a class, you'll simply provide a small donation (according to their website, it's just $20, as of this writing). Then, if you connect with one of the kitties, your donation will be applicable towards the adoption fee.
Benefiting People and Pets
Holding yoga poses, especially those tough balancing poses, can become a lot more fun when you have frisky felines trying to get your attention. This helps bring a lighthearted element to the practice, which is surprisingly beneficial. Plus, having cats around might even be what you've been missing if you want to learn how to focus better and stay in a challenging pose without getting distracted by what's going on around you. Work on that drishti…or take a break in child's pose while petting a kitten.
Beyond making yoga more enjoyable for people, though, Me-Om also provides a variety of benefits to the kitties that are in search of a family who will love them forever. These classes provide much-needed socialization so that cats and kittens can feel comfortable and confident around people, and the felines also have a chance to show off just how cute and affectionate they are, thereby increasing their odds of being adopted. After all, a kitty walking around a calming yoga class will behave quite differently from one that's stuck in a stressful cage.
Are you grabbing your yoga mat yet? If you're in the Los Angeles area, consider checking out one of NKLA's Me-Om classes. You never know, you might just meet your new best friend while finding your zen.

Lisa Selvaggio
Lisa Selvaggio is a freelance writer and editor, and our resident cats-pert, with certifications in pet nutrition and pet first aid. An advocate for better treatment of all animals, she enjoys producing content that educates others, helps them understand animals better, and inspires them to help, whether that means volunteering at a shelter, fostering strays, or simply giving their own pets a safe and happy home to live in.
More by Lisa Selvaggio
Published February 7th, 2019 12:00 AM