6 Views
6 Pet Luxuries To Splurge On When You Win the Lottery
August 25th, 2017 12:00 AM
We're committed to finding, researching, and recommending the best products. We earn commissions from purchases you make using links in our articles. Learn more here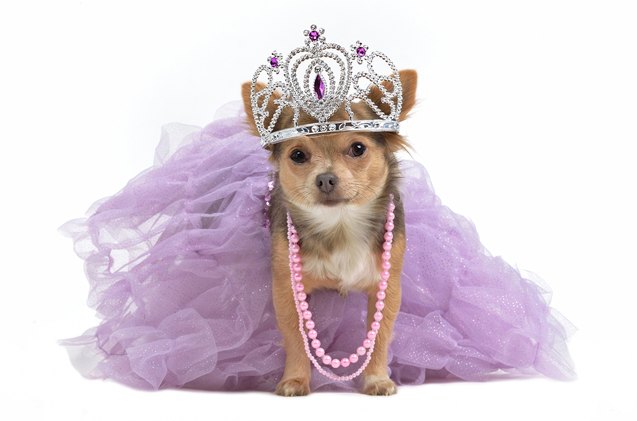 If money was no object, would you pamper your pooch with extravagant gifts that would blow the average person's paycheck? Us too – and we'd start with these six exorbitant pet luxuries.
Many years ago I worked in the buying offices of the toniest of tony women's clothing stores, Holt Renfrew – sister at the time to Bergdorf Goodman and Neiman Marcus. Wanting to expand upon their designer offering, Holt's decided to offer upmarket architecturally rendered dog houses.
Made to order, the Victorian-looking pooch palaces with the peaks and gables and 4-digit price tags even included a brass plaque with your little sprog's name engraved on it. Although they were marketed as the ultimate Christmas gift for your pet, quality takes time, so rather than have the actual abode constructed and ready for placement under the tree, buyers received a scrolled copy of the architect's drawings, suitably gift-boxed and tied with a bow. Fun, yeah?
Fast forward a few (ahem) years and our need to indulge our near and dear hasn't waned one bit. Today it's called Premiumization and it talks to our need to seek out the best of the best for our pets. So let's forget the organic treats and designer duds; let's talk real over-the-top experiences. The kind of stuff you would do for your furry side-kick if money were no object.
Las Ventanas al Paraiso, in Cabo San Lucas
First up is organizing a well-deserved vacay for your little guy. For about $4,000 USD per night you can both stay at the 5-star Las Ventanas al Paraiso, in Cabo San Lucas. Hey, he deserves the best, right? While you receive a warm welcome to your ocean-front villa, your lucky dog (or cat) gets a stress-reducing neck massage to help him bounce back from any jet lag. And because this is his vacation too, a special portable pet cabana will keep him chill while the two of you hang by the pool or the beach. In addition to daily "doga" classes, poochie can enjoy a walk along the beach or take a desert trek with one of the resort guides. And when he's feeling peckish (when isn't he?), the "Canine Delights" menu is chock-full of delish meals to get that tail wagging.
Tired of the usual tufted flannel cushion tossed in the corner for your pet to flop on? Think bigger, glitzier and much, much more expensive. Magniflex is an Italian mattress company and they have adapted their pricey 22-karat gold threaded mattress designed for humans who can shell out $30,000 for a good night's sleep, to something a little more affordable… think smaller, without a box spring and closer to the ground. You got it… a muttress (my word, not theirs) and you can have it for a mere $3,000. Of course there's no guarantee your pooch will prefer the glint of gold to the comfort of your side of the sofa, but it's the thought that counts. Right?
luxurious wood, stucco and terra cotta tiled dog house
When your little guy wants some alone time, why should he have to go sit in a stark wire crate. For a mere $30,000 you can have him feeling the love with his very own piece of high priced real estate. This luxurious wood, stucco and terra cotta tiled dog house is created by La Petite Maison and can be customized to suit your pooch's taste. Running water, air conditioning, lighting and heat are just a few of the options he can choose from during his (your) consult with the designer. Windows and doors are customized to ensure they are the appropriate height and functionality for those who will be residing in this abode. What, no satellite dish?
We all need a little "me time" but when your pooch's busy schedule means he just can't get away, it's time for a spa day. London's The Pet Spa knows how grueling a dog' life can be and for a couple hundred quid, have developed treatments and services to make him feel like a new pup. Whether it's an exfoliating or moisturizing facial by one of their expert pet groomers or a custom hair styling by one of their senior stylists, your little guy is going to come out feeling like a million bucks – but for a little less.
For dogs on their feet all day, why not start with the 30 minute ET pedicure which includes a vanilla and milk-thistle paw soak, nail trim, hair trim between the toes and steam towels to soften those gnarly pads followed by a paw massage and treatment with vitamin enriched conditioners. Now that he's in the "zone" you really should spring for a 30 minute Aromatherapy Bath and Body Massage. He'll get a full body massage with his (your) choice of aromatic oil and coat-strengthening aromatherapy massage gel to promote blood circulation, relieve stress and enhance both his metabolism and coat luster. our dog doesn't just want this TLC, he needs it!
Swarovski crystal studded bathtub
Why shouldn't your little guy play rub-a-dub-dub in style? For just $3,800 you can pick him up the Swarovski crystal studded bathtub. Designed to scale and with elegant claw-foot features this tub is encrusted with 4,000 crystals, comes in a number of colors and is a sure step-up from the garden hose! Too pricey? Then consider allowing your pet to make his (or her) entrance in grand style with a Swarovski crystal studded cat flap that features more than 1000 individual crystals that have been painstakingly set into an impressive Parthenon-like pattern to dramatically frame the entrance to your pet's personal space.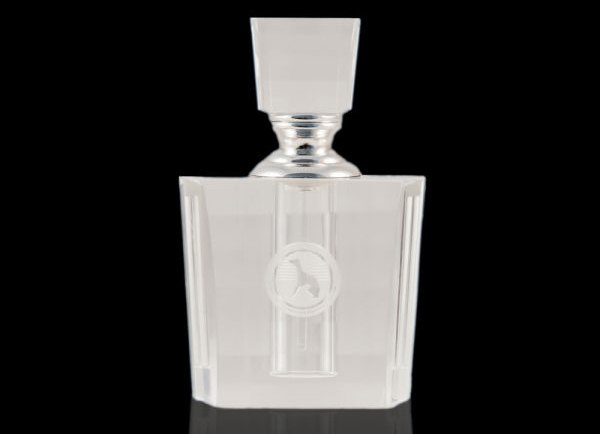 Michel's VIP Parfums for dog

Mary Simpson
Sharing space with three seriously judgy Schnoodles and two felines who prefer to be left alone. #LivingMyBestLife
More by Mary Simpson
Published August 25th, 2017 12:00 AM