4 Views
A Dog's Nose Knows (How To Find Expensive Truffles)
November 19th, 2016 12:00 AM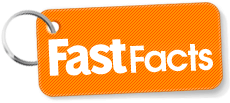 The First Annual International Truffle Expo is happening this weekend in Woodinville, WA, and some pretty amazing dogs and their humans are the highlight of the weekend!
We already know dogs are man's best friend, and are capable of some incredible hunting. The nose dogs have for scents is indescribable, and two truffle hunters out of Washington are hoping to share their knowledge of truffles, and more specifically truffle hunting in hopes to bring greater awareness of the truffle industry.
Founders of Truffle Dog Co., Kristin Rosenbach and Alana McGee are sharing their many years of canine scent detection and truffle-hunting experiences with truffle enthusiasts, scientists, wine aficionados, foodies, land stewards and of course, dog lovers as they share their vision for a sustainable future for the truffle industry this weekend at the First Annual International Truffle Expo in Woodinville, WA.
Their passion for truffle awareness stems from their love of truffles, which are edible fungi that grow underground and are considered to be diamonds in the culinary world because of their strong and unique food characteristics and aromas, and their love of dogs. The co-founders have seven dogs between them. McGee is a Certified Professional Dog Trainer with over ten years of experience, especially in scent detection and Rosenbach has over 19 years of experience with humans and dogs as a truffle hunter and educator.
Related: Study: Dogs Use Scent To Detect Low Blood Sugar In Diabetics
Truffles fall in the same category as caviar, saffron and other rare, expensive foods in the world and demand for them is growing in exponential rates. That demand, and their extensive experience with dogs is what inspired McGee and Rosenbach to combine forces and their skill to create the Truffle Dog Co., which trains dogs in scent detection as well as offers guided truffle hunts. In these hunts, participants are led on forays with trained dogs of the Truffle Dog Co., and are able to keep their rare finds or to sell them back to guides if they choose.
Traditionally, pigs were known as truffle hunting dominators, as truffles grow underground and require rooting skills, which pigs are known for. The problem, though, with pigs is that pigs are not as easy to train, and they don't have endurance that dogs do. Mostly, dogs are better truffle hunters than pigs because their reward is pleasing their guide, whereas a 300-lb pig may bite all your fingers if you tried to wrestle their truffle away.
Related: Does Your Dog's Nose Hold The Key To Early Cancer Detection?
Truffle Dog Co., also offers global consultations for those interested in getting into the truffle business. With partners in parts of the world including British Columbia and New Zealand, the Truffle Dog Co., helps create sustainable truffle hunting programs and offers unique and science-based methodology for instructing dogs to be the incredible scent hounds they are. As well, they offer online course opportunities if you are interested in training your dog to be a truffle hunter too.
Hey, a new hobby that could pay off big with some fungal delicacies? Sign us up!

Published November 19th, 2016 12:00 AM