2 Views
Spot Shot Back-To-School Giveaway
August 29th, 2016 12:00 AM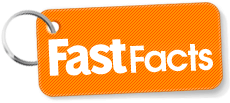 Woo hoo – School's back in session and it's time to clean up after the vacation! Let's celebrate with the Spot Shot Back-To-School Giveaway!
The summer is over, the kids are heading back school and your pets are taking a well-deserved break from all the fun. The problem is you can see the mess they left behind! No need to stay behind for detention – Spot Shot wants your home to earn straight A's, which is why we're bringing you the Spot Shot Back-To-School Giveaway!
Carpets always suffer the most, and in my house, these stains are often left to sit. It's probably because they're not at eye level, so stains can hide from me for a couple of days before I get to them. Most often, Oscar is my main stain-maker. He scoots (leaving a skid mark); he pukes (right before I'm headed out the door); he pees (only when the fire alarm goes off); and he leaves his treats sitting around (to melt or meld into the carpet). And the smell that accompanies these messes… well, let's just say that the odor left behind won't be made into a plug-in scent any time soon!
Thanks to Spot Shot, Oscar's unsightly stains are cast out (as is the eau du Oscar left behind).
Here's what pet parents will love about Spot Shot Pet Instant Carpet Stain Remover:
It's non-toxic and safe to use around your pets
Spot Shot instantly eliminates the toughest pet stains and the equally tough odors that come along with them!
It's specially formulated to get out the worst stains – including urine, dog feces, and dirty or greasy paw prints – while still being gentle to your carpet's fibers
All Spot Shot products safely eliminate tough, old carpet stains without scrubbing, thanks to built-in powerful cleaning agents
Neutralizers eliminate the worst odors and leave a clean, light fragrance
Are you ready to blast the pet stains left in your carpet into oblivion? Perfect! We've got a Spot Shot Grand Prize and two Runner-Up Prizes to giveaway.
Up for Grabs
Grand Prize
$50 Walmart Gift card
Spot Shot Pet
Spot Shot Instant Carpet Stain Remover
Evercare Pet Hair Extra Sticky 60 Layer Lint Roller
Libman power Scrub Brush
Clean Ultra Grip Latex Gloves with Pearl Lining
Lysol Durable Scrub Sponges (2-Pack)
Lava Soap
Lava Towel
2000 Flushes
Two (2) Runner-Up Prizes
How To Enter:
Fill out the Rafflecopter entry form below. There are a few different ways to boost your odds of winning. You must leave a comment on this blog post (worth +5 points) about why you need to win this prize pack and follow Spot Shot on Facebook (worth +5 points). You can boost your chances by following us on Twitter (worth +5 points) and tweeting a message about this contest (worth +5 points daily).
The more tasks you complete, the more entries you'll have in our giveaway. Three winners are picked randomly by Rafflecopter.
You have from Monday, August 29 to Monday, September 12, 2016 12AM EST. We'll announce the winner by Thursday, September 15, 2016. This giveaway is open to residents of the U.S. ONLY. Spot Shot Pet and Spot Shot Instant Carpet Stain Remover are widely available throughout the U.S. Use the product locator to find a Spot Shot near you!

Amy Tokic
Amy Tokic, Editor of PetGuide.com, is a passionate animal lover and proud pet parent of Oscar, a Shih Tzu/Chihuahua cross, and Zed, a Japanese Chin. Her love of animals began in kindergarten, when she brought her stuffed dog Snoopy into class with her every day. Now, she writes about her adventures in pet ownership and tirelessly researches products, news and health related issues she can share with other animal enthusiasts. In her free time, Amy loves perusing used book and record stores, obsessing over the latest pet products available and chasing squirrels with wild abandon (a habit attributed to spending too much time with her pooches).
More by Amy Tokic
Published August 29th, 2016 12:00 AM