94 Views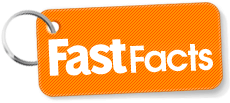 About Singapura
Physique
Stocky and muscular
Best Suited For
Families with other pets.
Temperament
Active, curious, playful and talkative. Very intelligent
Comparable Breeds
American Curl, Japanese Bobtail
Singapura Breed History
In the 1970s, Hal and Tommy Meadow brought the Singapura to the United States. Born of the street cats of Singapore, "Singapura" is the Malaysian word for the cat's country of origin. Early breeders sought to standardize the cats' appearance, disposition, and health, creating a well-recognized breed that was accepted for CFA registration in 1982 and championship status in 1988. The breed has not been without its controversy, however. In the late 1980s irregularities surfaced in the paperwork the Meadows filled out to bring the first three Singapuras to the U.S. There has been speculation that the first cats were actually a Burmese/Abyssinian cross. The CFA, however, found no evidence that the Singapura is not a natural breed, however DNA testing done in 2007 found few genetic differences between the Singapura and the Burmese. None of that, however, detracts from the absolute charm of these small but thoroughly delightful cats.
The Singapura is such a charming extrovert, playful in a nondestructive way, and delightfully curious, it's hard to lose patience with him.
Breed Traits
There is no way to describe this active, involved people cat without using words like "pesky" and "pest." However, a Singapura is such a charming extrovert, playful in a nondestructive way, and delightfully curious, it's hard to lose patience with him. After all, he's not doing anything but showing you how to run your life the right way — his way. These cats retain their alert and interactive qualities well into old age, and they learn. The active intelligence for which the Singapura is known is ever evident in those engaged and probing eyes. If you can't keep up with a feline CEO who knows only one speed — full out — then a Singapura is not for you.
Overall Description
A smaller than average, shorthaired cat with big ears and eyes, the Singapura closely resembles the Abyssinian in appearance. On closer inspection, these cats have a distinctive light beige coloration reminiscent of the coat of a cougar. Muscular and compact, they have small feet and a normal length tail. Their eyes can be yellow, hazel, or green. Slow to develop, a Singapura does not reach its full size until sometime between 15 and 24 months. Because of their small size, it's difficult to get a Singapura of show quality, and many wind up being sold as pets — a job for which they are uniquely suited and at which they endlessly excel.
Colors
For the most part the Singapura's pattern is a ticked tabby. Typically the chin, muzzle and chest are lighter. Only one color is recognized, sepi agouti, which is officially described as "dark brown ticking on a warm old ivory ground color."
Grooming Requirements
The Singapura has a short, shiny coat. Fine in texture, it lies flat against the body and requires little in the way of grooming. A chamois cloth or just your hands will help to keep dead hair out of the coat, and the Singapura so loves attention, he will be completely on board with the process. Typically only show cats are bathed regularly.
Photo credit: Krissi Lundgren/Shutterstock

Amy Tokic
Amy Tokic, Editor of PetGuide.com, is a passionate animal lover and proud pet parent of Oscar, a Shih Tzu/Chihuahua cross, and Zed, a Japanese Chin. Her love of animals began in kindergarten, when she brought her stuffed dog Snoopy into class with her every day. Now, she writes about her adventures in pet ownership and tirelessly researches products, news and health related issues she can share with other animal enthusiasts. In her free time, Amy loves perusing used book and record stores, obsessing over the latest pet products available and chasing squirrels with wild abandon (a habit attributed to spending too much time with her pooches).
More by Amy Tokic
Published July 31st, 2013 12:00 AM