253 Views
February 6th, 2013 12:00 AM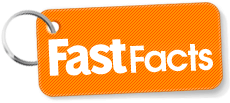 About English Setter
Best Suited For
Families with children, active singles and seniors, houses with yards, rural/farm areas
Temperament
Easygoing, lively, dependable
Comparable Breeds
Gordon Setter, Irish Setter
English Setter Basics
When you own a dog of a specific and pure breed, admit it: part of you wants to be the kind of owner who gets approached. "What kind of breed is that?" your fellow dog admirers might ask you, eager to hear what you've got to say. Arousing this kind of attention appeals to our vanity, sure, but it also underlies a very deep appreciation for the variety and pure breeding that occurs within the world of dogs. After all, you wouldn't feel very special about your dog's specific breed unless there was something inherently interesting about it.
That's a perfect introduction into the world of the English Setter – you're reading right, not the Irish Setter – a unique breed that is instantly recognizable. Well, instantly recognizable as long as you know what English Setters look like. This breed, of course, belongs to the setter group and is similarly bred for both athleticism and a workmanlike attitude. You don't have to go very far for a friend if you've got an English Setter. But if you want to have an answer to that question "What kind of breed is that?" you've got to know a thing or two about English Setters. Don't worry… you're about to learn.
Generally easy-going, the English Setter is prone to obedience and loyalty.
Origin
One glance at the name of this breed will tell you that this dog was originally bred for hunting, like many similar dogs and dogs in its pedigree. The English Setter's position in the world of hunting, at least as it started out, was to flush out game and make it ready to shoot. Quite simply, the English Setter needs to not only have a good nose, but a good ability to understand a specific task and perform it with obedience and loyalty.
That obedience and loyalty has marked the history of the English Setter through some four or five hundred years of breeding. Experts place the English Setters roots this far back as it's quite apparent that the English Setter has been helping hunters all over the world for at least a few centuries.
During the 19th century, the Setter saw a lot of further development and breeding, especially as a man named R. Percival Llewellin bred English Setters to enhance its beauty and its overall look. Consequently, the English Setter today has a very distinctive appearance and can be considered one of the best-looking dogs that belong to the setter group.
Pedigree
Between Spanish Pointers and large Water Spaniels, it's clear that the English Setter's roots go deep into a history of athleticism and hunting. This is apparent, of course, in the modern English Setter's own heritage – its English Setter ancestry – but the pedigree of the entire breed itself does have its roots in a good gene pool of working dogs and expert hunters. Today's English Setters can often trace their roots, of course, back to England, where many English Setters were bred and developed in the 1800s, as mentioned in the previous section.
Food / Diet
English Setters don't have any particularly outrageous demands or needs as it relates to diet. Since they're healthy exercisers, you'll want to make sure you include plenty of calories in their diet. These calories should not all come from salty "treats," but rather should include a balance of nutrition and healthy snacks.
Training
Training an English Setter doesn't necessarily require a heavy amount of experience in training dogs. Generally easy-going, the English Setter is prone to obedience and loyalty. But you'll want to make sure their training focuses on making them feel useful around the house, as this breed has been selected for its ability to help out with a hunt. Without a job to do, an English Setter can become a bit of a rascal.
Weight
Weighing anywhere from around 45-80 pounds (with the females often about five to 10 pounds lighter than the males), the English Setter is a prototypical mid-to-large sized dog that will require a good amount of food to keep up a healthy and active lifestyle.
With proper training, the English Setter is no trouble at all, but without it, can find its way into trouble.
Temperament / Behavior
These dogs have been referred to as "gentlemen," but you'll find that individual personalities can vary. With proper training, the English Setter is no trouble at all, but without it, can find its way into trouble. The English Setter is not known as a particularly vicious dog but given its size, caution in dealing with these types of dogs is always warranted. English Setters also hate to disappoint, so focus on positive reinforcement rather than negative.
Common Health Problems
A relatively healthy dog that is simply prone to a few problems relating to large dogs – such as hip dysplasia – this dog doesn't really suffer from many genetic or hereditary diseases.
Life Expectancy
Expect around 10 to 12 years of life out of your dog, though this life expectancy can be prolonged with care and attention to health.
Exercise Requirements
With plenty to do and a task at hand, the English Setter is at home. You can walk them, but you might find that this isn't enough – they make excellent play companions who love to get out in the open.
Without a job to do, an English Setter can become a bit of a rascal.
AKC
Considered an excellent show dog as well as hunter, the English Setter makes a graceful breed according to the American Kennel Club.
Coat
A very distinctive coat indeed – markings known as "belton" really give it that unique and attention-grabbing look. The coats can be medium-length and are considered feathery, which means some maintenance may be required.
Puppies
English Setter puppies should learn to take obedience but should not be excessively negative punished. Proper socialization to strangers can be important for dogs of this type.
Photo credit: Alex White/Shutterstock

Amy Tokic
Amy Tokic, Editor of PetGuide.com, is a passionate animal lover and proud pet parent of Oscar, a Shih Tzu/Chihuahua cross, and Zed, a Japanese Chin. Her love of animals began in kindergarten, when she brought her stuffed dog Snoopy into class with her every day. Now, she writes about her adventures in pet ownership and tirelessly researches products, news and health related issues she can share with other animal enthusiasts. In her free time, Amy loves perusing used book and record stores, obsessing over the latest pet products available and chasing squirrels with wild abandon (a habit attributed to spending too much time with her pooches).
More by Amy Tokic
Published February 6th, 2013 12:00 AM