897 Views
February 6th, 2013 12:00 AM
We're committed to finding, researching, and recommending the best products. We earn commissions from purchases you make using links in our articles. Learn more here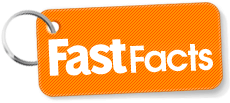 About Golden Retriever
Best Suited For
Families with children, active singles and seniors, houses with yards, rural/farm areas
Temperament
Friendly, affectionate, obedient, good natured
Comparable Breeds
Irish Setter, Labrador Retriever
Golden Retriever Basics
When it comes to the perfect family dog, it's hard to go wrong with a Golden Retriever. First bred for hunting, the Golden Retriever has made a natural progression into a wonderful family pet. Obedient, good-natured, intelligent, eager to please and eager to learn, the Golden Retriever is also known for its friskiness – you'll find that it never loses its joy for playing. Wonderful around children of all ages, this breed is the ideal companion for most dog lovers. If you're looking for a watchdog, you'd best go with another breed – since the Golden Retriever is so friendly, it will want to play with strangers, making it a poor choice for guard duty.
Because this breed is so smart, Golden Retrievers make excellent guide and service dogs. And although the breed differs slightly from Britain to North America, there's no change in its friendly and loving disposition. Read on to learn more about the Golden Retriever.
When it comes to the perfect family dog, it's hard to go wrong with a Golden Retriever.
Origin
Used as working and hunting dogs, the Golden Retriever breed originated in Scotland in the mid-18th century, where it would hunt and retrieve small felled game during hunting trips. These dogs even developed water-repellent coats and webbed feet to help them retrieve waterfowl.
These days, the Golden Retriever doesn't hunt as much as it used to, but it still retains the skills that made in a successful hunter. Often referred to as Gold Retriever and Golden Labrador Retriever, it should be noted that Golden Retriever is a distinct breed from the Labrador.
Pedigree
Believed to have descended from the black wavy-coated Retriever, the Golden Retriever can also trace elements of the Newfoundland, Setter and Spaniel. Toward the end of the 19th century, Lord Tweedmouth improved the breed in order to create a superb retriever suited to the Scottish climate, terrain and game. Later, the breed attracted much attention when it was first shown in 1908.
There's also a legend that has it that the Golden Retriever originates from eight Russian Sheepdogs that performed in a circus troupe… but there is no historical evidence to back this claim.
The Golden Retriever was recognized by the American Kennel Club in 1925.
Food / Diet
Meals for Golden Retrievers should consist of a proper balance of protein, carbohydrates, fatty acids, vitamins and minerals. If you are going with a premium line of dog food, stay away from those with rich ingredients – Golden Retrievers don't handle this kind of food well. If your Golden Retriever has digestive issues, try a lamb and rice dog food. And when choosing a dog food, lean toward those that come with a high-quality source of protein with no fillers or artificial preservatives.
Obedient, good-natured, intelligent, eager to please and eager to learn, the Golden Retriever is also known for its friskiness
Training
The Golden Retriever is a pleasure to train. This breed is easily trained and loves to learn new tricks. Golden Retrievers want to please its owner, so they will work hard at being obedient and loyal. Because Golden Retrievers are so active, you'll want to use the training sessions to expend some of this energy.
Weight
The ideal weight for a Golden Retriever is 55 to 75 pounds. If your Golden Retriever is active, it should have no problems staying within this weight limit.
Temperament / Behavior
Very loyal and sociable, the Golden Retriever loves interacting with humans and having fun. They make great pets for families with children and are not prone to attacking visitors (except with kisses!). They are also great with other animals too, even with those which are smaller than them, unlike other hunting breeds. They are calm and well-mannered and can also make good watchdogs.
Golden Retrievers enjoy playing games, including fetch and playing with toys. They love to interact with humans in this way and can be great fun to be around. Leaving them alone for extended periods of time will make them unhappy. The breed is also highly intelligent, quick to learn and loves plenty of exercise and attention.
Common Health Problems
Golden Retrievers are susceptible to a variety of ailments, so any signs of illness or changes in behavior should be taken seriously. Some of the most common conditions affecting Golden Retrievers include cataracts, elbow dysplasia, epilepsy, hip dysplasia, heart disease and skin allergies.
Life Expectancy
Golden Retrievers have a life expectancy of 10 to 13 years, not uncommon for a dog this size.
Exercise Requirements
You'll find that since Golden Retrievers are an athletic breed, they will need plenty of exercise in order to be healthy and content. Take your dog out for long walks, play games and let your Golden Retriever run free in open spaces and socialize with other dogs. If you like to spend time outdoors, you'll be happy to learn that Golden Retrievers make great hiking or camping buddies.
Very loyal and sociable, the Golden Retriever loves interacting with humans and having fun.
AKC
The American Kennel Club says this about the breed: "The Golden Retriever, with its intelligence and eager to please attitude, is one of the most popular breeds in the United States according to AKC registration statistics. The working ability that has made the Golden Retriever such a useful hunting companion also make him an ideal guide, assistance and search and rescue dog."
Coat
Since Golden Retrievers have long hair and a double coat, they shed quite a bit. It also means you'll need to brush it daily to avoid matting. And because these dog love swimming in lakes, ponds and streams, you'll have to bathe your Golden Retriever frequently.
Puppies
Always remember that Golden Retriever puppies mature slowly, so they will retain much of its playfulness until well into adulthood. Puppies are born with a white/tan coat that changes to golden around nine to 13 months of age.
Photo credit: Christian Mueller/Shutterstock

Amy Tokic
Amy Tokic, Editor of PetGuide.com, is a passionate animal lover and proud pet parent of Oscar, a Shih Tzu/Chihuahua cross, and Zed, a Japanese Chin. Her love of animals began in kindergarten, when she brought her stuffed dog Snoopy into class with her every day. Now, she writes about her adventures in pet ownership and tirelessly researches products, news and health related issues she can share with other animal enthusiasts. In her free time, Amy loves perusing used book and record stores, obsessing over the latest pet products available and chasing squirrels with wild abandon (a habit attributed to spending too much time with her pooches).
More by Amy Tokic
Published February 6th, 2013 12:00 AM