980 Views
December 21st, 2017 12:00 AM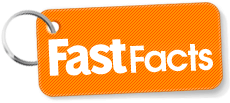 About False Map Turtle
Food
Pelleted commercial diet, snails, mussels, fish, crickets, worms, aquatic insects, aquatic plants
Difficulty Of Care
Medium maintenance
False Map Turtle General Info
The False Map Turtle is one of several breeds of Map Turtles. They are also referred to as Sawback Turtles, thanks to the interesting points that run along the top of the shell. Although they are considered moderate maintenance turtles, False Map Turtles can also be a good choice if you are new to keeping turtles as pets.
The False Map Turtle is one of several breeds of Map Turtles.
Native Habitat
False Map Turtles could be found living in large rivers and their tributaries, but they could also sometimes be found living in backwaters, oxbows, and floodplain ponds as well. Their wild range includes Missouri, Minnesota, Illinois, Indiana, Nebraska, the Dakotas, and Kentucky. When they are not in the water, they can be seen basking.
Overall Description
The reason why the False Map Turtle has this name is because it features light yellow lines on its carapace. These lines form what looks like the pattern that would be found on a map. However, the pattern is more obvious on younger turtles, as it tends to fade with age. When looking at a False Map Turtle, you will also notice that this breed features an obvious ridged keel on its carapace.
False Map Turtles are also referred to as Sawback Turtles.
Colors
A False Map Turtle's carapace will range from brown to olive in color. It will also showcase light yellow markings that have dark borders. The plastron, on the other hand, will vary from a yellow color to a cream color. It features dark lines that run along the seams and create a pattern in juveniles.
In addition to the map-like pattern of light yellow lines on the carapace, the False Map Turtle also features light yellow lines on the limbs and head. You will even note a backwards "L" shape behind each of the eyes. The overall body color ranges from gray-brown to black, and a False Map Turtle could have white, yellow, or light brown stripes on the body as well. The eyes could be light yellow, green, white, or brown, and they also feature a dark bar. Small spots that are light in color can also be seen on the turtle's chin and below the eyes.
Environment
False Map Turtles prefer living in flowing water, and you should provide your pet with a large enclosure that has proper filtration in place because these turtles are highly sensitive to water quality. Also, females will grow to a fairly large size, so it is important to keep the size of your enclosure in mind, particularly if you are planning on keeping your turtle indoors or with other turtles.
The depth of the water should be enough that your False Map Turtle can swim comfortably, as these animals are great swimmers and will need deep water. Your turtle will also like to have a log snag underwater, as that could provide an ideal place to rest. In terms of substrate, you could use fine to medium sized gravel, or you could instead opt for sand.
When it comes to basking, set up an area where your turtle can completely dry the plastron and carapace to help prevent health problems like shell rot and fungus. Ensure that the basking site is warmed to a minimum of 80°F, although it could also range from the high 80s to low 90s Fahrenheit, with the help of a heat lamp. And don't forget that UVB lighting should also be provided for basking.
Maintain the air temperature in your False Map Turtle's enclosure anywhere from the low to mid 80s Fahrenheit. And when it comes to water temperature, this turtle can do well in water that is maintained anywhere from the low to mid 70s Fahrenheit, so a submersible heater can definitely come in handy.
A single male adult can be housed in an aquarium that is 40 or more gallons, while females could do well in an aquarium that is 90 or more gallons. If you wish to house more than one False Map Turtle in the same enclosure, provide at least 20 additional gallons of tank space for every extra male, or an additional 50 gallons for every additional female.
False Map Turtles can also be a good choice if you are new to keeping turtles as pets.
Care Requirements
Because the False Map Turtle is a carnivorous breed, you can feed your pet a variety of foods, such as snails and mussels, fish, crickets, worms, and aquatic insects. However, these turtles could also enjoy some aquatic plants occasionally, and you can also feed your pet commercial turtle pellets.
Behavior
In terms of their personality, False Map Turtles are considered docile, and they typically will not bite you, so they make good pets. They can be housed with other turtles, such as other Map Turtles, Painted Turtles, Cooters, Sliders, Mud Turtles, and Musk Turtles, in a community enclosure as well. And they really do enjoy basking a lot (in the wild, they could spend hours in the sunshine).

Lisa Selvaggio
Lisa Selvaggio is a freelance writer and editor, and our resident cats-pert, with certifications in pet nutrition and pet first aid. An advocate for better treatment of all animals, she enjoys producing content that educates others, helps them understand animals better, and inspires them to help, whether that means volunteering at a shelter, fostering strays, or simply giving their own pets a safe and happy home to live in.
More by Lisa Selvaggio
Published December 21st, 2017 12:00 AM