94 Views
December 14th, 2021 12:00 AM
We're committed to finding, researching, and recommending the best products. We earn commissions from purchases you make using links in our articles. Learn more here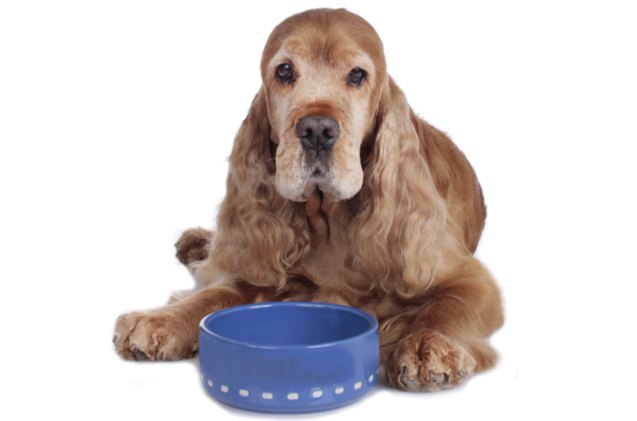 Senior dog food is specially formulated to meet the unique needs of elderly dogs. Read on to find out which type of senior dog food is the best choice for your own pet!
When our pets reach their golden years, so much can change. From their activity levels, behavior, all the way to their dietary needs. Many senior dogs require special food in their old age, be it for health problems that dictate their nutritional preferences or simply because the years have taken their toll and your pet needs a bit of an immunity boost from their food bowl. To help you make the best choice for your pet, no matter what their situation is, we've rounded up the best senior dog food on the market. Yours is just to choose the one that fits them best!
1. Editor's Choice: Wellness Natural Pet Food Complete Health Natural Dry Senior Dog Food
Optimized to suit the needs of senior dogs, this dry food is made in the USA, without any meat by-products, fillers, or artificial preservatives in the formula. The primary ingredient is chicken for a healthy, lean protein source, followed by antioxidant-rich blueberries and spinach for fiber and a boost of antioxidants that will support your dog's overall immune system. What's more, the formula is enriched with glucosamine and chondroitin for healthy joints and essential fatty acids to bring back luster to your dog's dull coat. Everything an older dog needs to thrive!
Pros
Supports joint health
Nutritionally balanced
Tasty chicken flavor
2. Runner Up: Nutro Ultra Senior Dry Dog Food
Packed with superfoods and with combined protein sources, this senior dog food is chock-full of body-nourishing nutrients. The trio of proteins includes chicken, lamb, and salmon, and is fortified with a blend of 15 potent superfoods such as kale, coconut, blueberries, and chia seeds. Made with high-quality ingredients, the formula contains no chicken by-product meal, corn, soy, or wheat, artificial flavors, colors, or preservatives. This formula is formulated to support your pet's overall health and make their skin and coat soft and glossy again. Clean and tasty – what more could a pooch want?
Pros
Non-GMO, clean formula
15 superfoods to support a healthy immune system
Three types of protein
3. Customer's Choice: IAMS Senior Dry Dog Food
Who says that quality food can't be affordable? This budget-friendly senior dog food doesn't break the bank but it offers everything your senior pooch needs to stay healthy and happy. The first ingredient in the formula is real, farm-raised chicken, followed by other wholesome ingredients such as grains, carrots, chicken fat, and beet pulp. There are no artificial preservatives or flavors in the mix, nor are there any cheap fillers, so only what's best for your precious pooch goes into their food bowl. To boot, there are two specialized formulas available for an even more tailored fit: one for medium size dogs and one for large breeds.
Pros
Affordable price
Quality protein source
Wholesome ingredients
Cons
Not for dogs with a sensitive stomach
4. Best for Large Dogs: Eukanuba Senior Large Breed Dry Dog Food
As they grow older, many big breed dogs develop issues with joints, which is why it's important to provide proper diet and supplementation to improve their mobility and alleviate their symptoms. This dry dog food is specially formulated for senior large breed dogs so it contains a powerful dose of glucosamine in the formula to lubricate those joints and keep your pet agile. Additionally, as it is enriched with DHA and antioxidants, it will support your pet's brain function and immune system. The primary ingredient is chicken, so your pooch will definitely love it!
Pros
Formulated for large dog breeds
Enriched with DHA and antioxidants
Glucosamine boost
5. Best for Small Dogs: Hill's Science Diet Dry Dog Food
Petite pooches age gracefully, but that doesn't mean that they don't need a nutrient boost from their diet as their golden years approach. Formulated for small and mini breeds over the age of 11 years, this vet-recommended dry food is extra small to make it easier for a small dog to nibble on (particularly if they have teeth issues) and enriched with all the important nutrients. Omega 3-s from fish oil promote healthy joints and improved mobility, a balanced blend of minerals supports heart, kidney, and bladder health, and omega 6 and vitamin E blend nurture their skin and coat.
Pros
Nibble-size kibble
Enriched with essential nutrients
Easily digestible
Cons
Chicken meal as the primary ingredient
6. Best Wet: Blue Buffalo Wilderness Natural Senior Wet Dog Food
Some seniors simply prefer wet food, others require it, be it for poor teeth health or because they need a fattier diet. This natural high-protein contains both turkey and chicken and is enriched with vitamins and minerals your senior needs to be in their top form. And if your pooch isn't a fan of poultry or has food sensitivities triggered by chicken, there's a beef-only alternative for them to enjoy. There is no chicken or poultry meal or by-product, corn, wheat, soy, or artificial preservatives and flavors. You can feed this wet food on its own or add it as a topper to dry dog food – it's good either way!
Pros
Turkey and chicken or beef combo
Rich in protein
No grains, fillers, or artificial flavors and preservatives
Cons
Not for sensitive stomachs
7. Best for Sensitive Stomach: Solid Gold Young At Heart Dry Dog Food Seniors with Sensitive Stomachs
If your senior pooch easily gets an upset tummy, their diet might be to blame. This dry dog food is formulated to cater to the needs of seniors with sensitive stomachs, with its natural, holistic blend of high-quality ingredients. Made with real chicken and enriched with a blend of 20 different superfoods to support your pet's wellbeing, this kibble is easy on the stomach and easily digestible thanks to its high fiber content. Manufactured in the USA, this senior food contains no corn, wheat, soy, artificial colors, or preservatives. This food is appropriate for dogs over 7 years of age and breeds of all sizes.
Pros
A high fiber content for easier digestion
20 superfood ingredients
Real chicken as the first ingredient
Cons
Not suited for dogs sensitive to chicken in their food
8. Best Natural: SOJOS Complete Turkey & Salmon Recipe Senior Grain-Free Freeze-Dried Raw Dog Food
If you have been feeding your pet raw or home-cooked food for most of their life, there's no need to switch to kibble as they grow old. This particular freeze-dried raw dog food contains ingredients optimal for the wellbeing of seniors, it is easy to prepare, and pooches love it. It is made with turkey and salmon, and as such, is rich in essential fatty acids, DPA, EHA, and chondroitin, and glucosamine essential for good joint health. All of the ingredients are USDA-approved and human-grade, and freeze-dried to preserve their nutritional quality to the fullest. All you have to do is add water and serve to your senior!
Pros
USDA-approved, human-grade ingredients
One pound of mix makes 5 pounds of food
No artificial colors, flavors, or preservatives
Do Senior Dogs Need Special Food?
As dogs age, their nutritional needs change. Throughout each life stage, a dog should eat food that is appropriate for their current needs – puppies need to grow big and strong, adults need to maintain their good health and form, and seniors need wholesome food to support their immune system, and possibly address some health issues that they got along the way, such as diabetes, obesity, or aching joints. Even if your pooch has a spark of a young dog even in their golden age, that doesn't mean that you should continue giving them food that isn't formulated for their age if it doesn't help with certain issues that many senior dogs face. And in case your senior dog doesn't have any illnesses or signs of their old age apart from a few grays on their snout, you may continue to feed them the same food they have been eating so far – provided that it's a high-quality, nutritionally complete and balanced diet.
What to Look for in Senior Dog Food
Your senior pet needs the best diet possible to stay healthy and vital in their old age. Whether they are still healthy and in good health or have a chronic condition that is affecting their quality of life, you will have to make sure that they get exactly the right nutrients for their specific lifestyle and situation. These are some of the most important things to keep an eye out for when choosing senior dog food:
Protein, fat, and fiber content
Despite the popular belief, older dogs do not need less protein – in fact, it's the opposite of that. Seniors could benefit from a high-protein formula based on real meat and quality ingredients, as muscles start to deteriorate in old age and protein helps maintain them in optimal form, not to mention help build them up again. With fat, on the other hand, the situation is different: you want your senior to be on a low-fat diet as their metabolic rate changes and they start burning fewer calories and storing more fat, which can lead to obesity and a whole host of other health issues. However, if your pet is on the thin side and has a weak appetite in his old age, fatty food could help them regain their strength back again.
As for the fiber content, it should be a healthy level of it in the food you are serving to your senior – not too much, but not too little, either. Fiber promotes better digestion, it can help with constipation and sometimes even regulation of glucose levels in the blood, but if you go overboard with it, it could decrease the digestibility of some nutrients and reduce their absorption rate, as well as promote weight loss in senior dogs that don't really need it.
Caloric value vs activity levels
As dogs age, most of them settle down more and start being less active, either because of painful joints and reduced mobility or simply because they are not as energetic and curious as they were before. This directly influences their diet, as they will burn fewer calories than they used to – in other words, if you keep on feeding them the same food, they might experience weight gain simply because they lack the exercise they had a few years back. Every senior is different in their golden years, so carefully consider your dog's activity levels, particularly in comparison to their younger years, before picking out a new kibble formula. Dogs that have become less active and are starting to put on some fluff will need kibble optimized for weight management to prevent obesity, whereas thin dogs with weak appetites could need a more fortifying diet to replenish them. If your senior maintains almost the same activity level as they had in their youth and doesn't have accompanying health issues, you can continue giving them regular food.
Ingredients that support better health
Many seniors struggle with various health issues as they age and the majority of those issues require a special diet to be kept in check. Dogs with kidney disease need a diet low in phosphorus, dogs with heart, kidney, or blood pressure issues require low sodium nutrition, foods rich in glucosamine and chondroitin help dogs with arthritis and joint pain, and so on. If your dog has any health issues, it's best to consult with a vet – chances are they'll need either prescription food or special formula that could benefit their overall health.
We are committed to finding, researching, and recommending the best products. We earn commissions from purchases you make using the retail links in our product reviews. Learn more about how this works.

Angela Vuckovic
A proud mama to seven dogs and ten cats, Angela spends her days writing for her fellow pet parents and pampering her furballs, all of whom are rescues. When she's not gushing over her adorable cats or playing with her dogs, she can be found curled up with a good fantasy book.
More by Angela Vuckovic
Published December 14th, 2021 12:00 AM