31 Views
The Importance of Responsibly Sourced Ingredients in Pet Food
August 11th, 2017 12:00 AM
We're committed to finding, researching, and recommending the best products. We earn commissions from purchases you make using links in our articles. Learn more here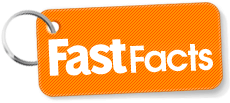 The ingredients found in your pet's dog food are essential to his health and wellness. Here's why you should look for responsibly sourced ingredients.
You already know that feeding your dog or cat a high quality food is essential. That's why you check labels for whole food ingredients (no byproducts for your best friend!).
But did you know that how your pet's food was raised and grown plays an equally important role when it comes to health and wellness, and that responsibly sourced ingredients could boost the quality of your furry friend's food as well?
The Way Your Pet's Food Was Raised Really Does Matter
It isn't enough to just look for natural ingredients in your pet food; checking how those ingredients were sourced will give you greater insight what's going into your dog or cat foods.
Put simply, the way food is grown, raised, and harvested has an impact upon its quality. Food that is sourced naturally will be filled with vital nutrients that could help support the health of your pet.
Already known for making America's #1 organic pet food, Castor & Pollux is now offering a new option called PRISTINE™, made with responsibly sourced ingredients. That includes responsibly raised meat and poultry, as well as wild-caught fish and responsibly grown veggies and fruits. So when you read the label, you'll see ingredients like grass-fed beef and wild-caught salmon.
Here's what you can expect when you purchase Pristine dog and cat food:
The #1 ingredient in the recipes come from animals that were raised with access to natural light, space to roam, and fresh air. Beef and lamb ingredients come from animals that were grass-fed and raised without hormones or antibiotics. Poultry ingredients like turkey and chicken are from animals that were given organic feed without antibiotics or hormones.
All fish in the recipes are responsibly caught. This includes wild-caught tuna, salmon, and whitefish that swam freely in natural bodies of water. Select seafood recipes also include those that have been MSC Certified. This means that the Marine Stewardship Council (MSC) certified the fisheries for sustainable fishing practices.
All vegetables and fruits in the recipes are grown without chemical pesticides and synthetic fertilizers. Ingredients include organic apples, organic carrots, organic chickpeas, organic lentils, organic peas, and organic sweet potatoes.
With Pristine, Castor & Pollux has made a new line of dog and cat food that will give your pet the same high quality ingredients that you would want your family to eat: free-range, wild-caught, and responsibly grown.
Feed Your Pet the Best Possible Foods
Pet parents take nutrition seriously, and with brands like Castor & Pollux, you have more choices than ever when it comes to finding a nutritious food that is natural and comes with the bonus of being responsibly sourced. Published August 11th, 2017 12:00 AM