4 Views
Adoptable Dog of the Week- Andrew
November 15th, 2019 12:00 AM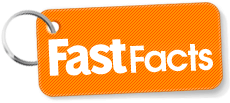 How can you not fall in love with this pretty boy? Our Adoptable Dog of the Week is Andrew, a 3 years old Pit Bull Terrier mix from Williston, Vermont. He is neutered and up to date on his shots. Andrew is a friendly guy with a sweet nature, but be sure to check up with his rescuers on his furry companion preferences. Owing to his energetic nature and big size, he would do best in a home with older children (12+).
Andrew's Tale
This handsome fella is not just a pretty face- he has a lovely personality, too. Andrew is a fun-loving pooch with a lot of energy. He loves to go for walks, play in the yard retrieving a tennis ball and play tug of war- anything that will keep him active and entertained is his favorite pastime. When you're not around to take him on adventures or play with him, he'll love to chew on Nylabones or gnaw a frozen Kong with peanut butter. It will keep him occupied for a few hours, and it's a great pastime when he's in the crate.
In addition to being outdoorsy and active, Andrew is affectionate and forms a strong bond with his humans. He's not a cuddler–nobody's got time for that when there are toys and backyards, after all- but he'll love to be around you and will keep close no matter what you're doing, he'll try to be by your feet. Andrew is smart and knows to sit on command and shake. He is a fast learner and with the right person by his side, he could truly blossom.
Andrew is a friendly, sweet dog that's looking for an active household that could keep up with his energetic side. If your family is adventurous and outdoorsy and you need a four-legged companion, contact All Breed Rescue for more information on how to adopt him.

Angela Vuckovic
A proud mama to seven dogs and ten cats, Angela spends her days writing for her fellow pet parents and pampering her furballs, all of whom are rescues. When she's not gushing over her adorable cats or playing with her dogs, she can be found curled up with a good fantasy book.
More by Angela Vuckovic
Published November 15th, 2019 12:00 AM