7 Views
Adoptable Dog of the Week- Dozer
December 14th, 2018 12:00 AM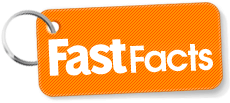 Toys, toys, and toys- that's the quickest way to this pooch's heart! Our Adoptable Dog of the Week is Dozer, an adorable 3 years old mutt from Lansing, Michigan. This goofy guy has been neutered, microchipped, and he's up to date on his vaccines. Dozer is a friendly fellow, but would prefer a home where he is the only pet. He's a good fit for families with older children.
Dozer's Tale
The smiling face might not show it, but Dozer has been waiting for his furever family for a few months already. This adorable mutt is 80 pounds of pure puppy silliness and sweetness. This cute doofus will charm you in an instant! And there's one easy way to charm Dozer back. Bring toys.
In case you couldn't tell by the picture, Dozer ADORES toys. In fact, you could say that plushies are his favorite thing in the world. In the words of his rescuers, Dozer likes "toys, people that are willing to throw his toys, and showing off his super-cool toys to everybody in the room. Not every toy is worthy, and only the softest of toys good enough for Dozer." So, if you're looking to leave a good impression on this furball, you know which gift to get him.
Dozer is a friendly pooch that loves to play and snuggle with his humans. He's good around kids, but due to his size and excitability, it's best if the children in family are older. In addition to be unbelievably adorable, Dozer is an intelligent pooch. He knows sit and trade commands, does well in a crate and is eager to learn more. With the right person by his side, this big guy could truly blossom into a perfect family pet!
If you want to share toys with a four-legged goofball like Dozer, contact Capital Area Humane Society for more information on how you can adopt him.

Angela Vuckovic
A proud mama to seven dogs and ten cats, Angela spends her days writing for her fellow pet parents and pampering her furballs, all of whom are rescues. When she's not gushing over her adorable cats or playing with her dogs, she can be found curled up with a good fantasy book.
More by Angela Vuckovic
Published December 14th, 2018 12:00 AM