7 Views
Adoptable Dog Of The Week – Sam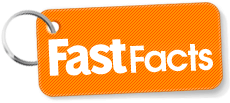 Don't let the name fool you – Sam, our Adoptable Dog of the Week, is one pretty lady! Hailing from Montgomery, Alabama, Sam is an adult female German Shepherd who can't wait to meet her new family. She's already spayed, housetrained, purebred, up to date with shots, good with kids, good with dogs, and good with cats.
Sam's Story:
Perhaps you've heard of "A Boy Named Sue?" Well, I am a girl named Sam. I'm not sure why, but Sam I am. Maybe it was short for Samantha, but it'll do. I really like people and I try hard to please them, but I get a little worried when they leave the room or leave the house. I'm a good girl – I wait for them to get back, I don't tear anything up. My last family had me tied outside most of the time so I'm still getting used to being in the house. I like these other dogs in my foster home when they are not bossing me around, but mostly I like people. I haven't met the little creatures up close and personal so I don't know if I like them yet. I'm trying to be good, but I get excited and like to jump up to say hi to my foster mom every time she moves. She said I need activities because I use my nose to check out everything when we go for a walk. This foster home is pretty cool but it would be awesome to have my very own home where I could get lots more attention.
To learn more or to adopt Sam, please visit Helping Shepherds of Every Color.

Amy Tokic
Amy Tokic, Editor of PetGuide.com, is a passionate animal lover and proud pet parent of Oscar, a Shih Tzu/Chihuahua cross, and Zed, a Japanese Chin. Her love of animals began in kindergarten, when she brought her stuffed dog Snoopy into class with her every day. Now, she writes about her adventures in pet ownership and tirelessly researches products, news and health related issues she can share with other animal enthusiasts. In her free time, Amy loves perusing used book and record stores, obsessing over the latest pet products available and chasing squirrels with wild abandon (a habit attributed to spending too much time with her pooches).
More by Amy Tokic
Published May 28th, 2015 12:00 AM