3 Views
Adoptable Dog of the Week – Nebby
April 14th, 2017 12:00 AM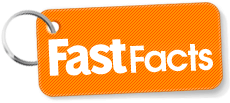 No need to raise your voice – Nebby, our Adoptable Dog of the Week, is all ears and ready to hang off your every word. Nebby is an adult male Chihuahua and Dachshund mix looking for a forever home in Helena, Alabama. He's already neutered, housetrained, up to date with shots, and good with kids.
Nebby's Tale:
Nebby is a precious little Chiweenie who would love nothing more than to curl up in your lap forever. This sweet boy prefers a quiet home with no children or rambunctious animals. He enjoys napping, cuddling and lounging on the sofa. If you are looking for a devoted companion to spend your days with look no further, Nebby is the perfect boy for you.
If you'd like to adopt Nebby, please visit Two by Two Rescue.

Amy Tokic
Amy Tokic, Editor of PetGuide.com, is a passionate animal lover and proud pet parent of Oscar, a Shih Tzu/Chihuahua cross, and Zed, a Japanese Chin. Her love of animals began in kindergarten, when she brought her stuffed dog Snoopy into class with her every day. Now, she writes about her adventures in pet ownership and tirelessly researches products, news and health related issues she can share with other animal enthusiasts. In her free time, Amy loves perusing used book and record stores, obsessing over the latest pet products available and chasing squirrels with wild abandon (a habit attributed to spending too much time with her pooches).
More by Amy Tokic
Published April 14th, 2017 12:00 AM