17 Views
Best Dog Harnesses for Every Type of Pooch
September 6th, 2019 12:00 AM
We're committed to finding, researching, and recommending the best products. We earn commissions from purchases you make using links in our articles. Learn more here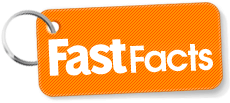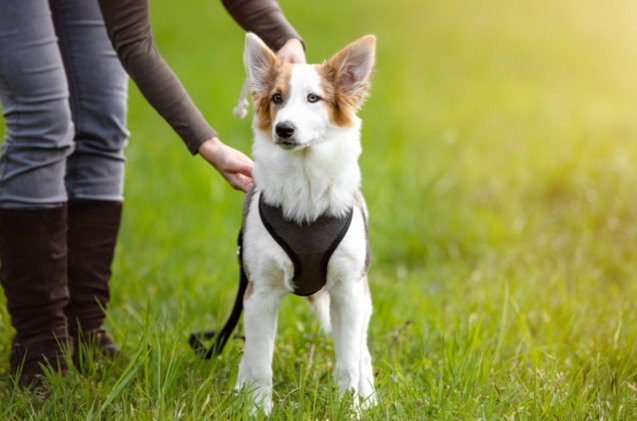 Big or small, leash trained or not, your canine friend will be happy with any of the dog harnesses from our list.
While dog collars are usually the first choice for many new and seasoned dog pawrents, when it comes to walking your pet, a dog harness might be a better option for you. Dog harnesses give you better control over your dog, they are less likely to be uncomfortable, and are suitable for dogs of all ages, from puppies to seniors. In fact, dog harnesses are the best option for young doggos just learning how to walk on a leash, as it will help you teach them not to pull on the lead–without worrying about them choking on a collar.
Dog harnesses, like most other dog accessories, come in various types, tailored to different needs. For instance, what works for a leash-trained senior might not work for a large breed puppy, and so on. Naturally, this means that finding a one-harness-fits-all solution is a difficult task. That's why it's important to take into account your dog's individual preferences and traits. The first thing that makes people interested in getting a harness over a collar is that there are no-pull harnesses available. Specially designed to prevent your pooch from pulling and tugging on the leash, they are an indispensable accessory for dogs in training or unruly pooches in general. Most no-pull harnesses have a front and back clip that can be used simultaneously, but give best training results when paired with a double leash for complete control and comfort at the same time.
In addition to no-pull harnesses, there are plenty of choices for those well-trained pooches that don't need a firm grip to behave on their walk. Harnesses tend to be more comfortable to wear in general, so even if it's just a casual walk, you might find that you prefer them over collars. The variety of choices remains, too: from barely restrictive nylon harnesses to mesh harnesses and leather harnesses–each pooch can find something that fits like a glove, in more ways than one. Of course, the only "trick" is knowing which of the dog harnesses are durable, reliable, and tough enough to give your bang for your buck.
In case you feel overwhelmed by choice of dog harnesses on the market and you're not quite sure which of them are a good option for your pet, we've rounded up ten best dog harnesses for every type of pooch. Big or small, trained or not, your canine friend will be happy with any of the harnesses from our list. Just pick one that fits your budget and needs and you can't go wrong–we've made sure each of them is a bestseller in their category, with the best value for money to boot.
Rabbitgoo No-Pull Dog Harness
This no-pull overhead harness is easy to put on, reliable, and offers different "modes" of use. With a metal back and front clip, you can pair it with a double leash while you're training your dog, and switch to back clip when they get used to walking at the right pace. And, in the case your excited doggo is a puller, you can always rely on the front clip setup to keep him in check. The Rabbitgoo harness is very comfy to wear, as it is made from breathable mesh and padded with soft cushion. You can grab one of these best-selling dog harnesses if you have a small, medium, large, or extra-large dog–truly harness for every type of pooch! Oh, and if you have a color preference, you can choose between red, orange, green, blue, and black.
PetSafe Easy Walk Dog Harness
A great choice for dogs who pull slightly to moderately, this martingale dog harness was designed by a veterinary behaviorist- over a decade ago. A tried-and-true no-pull dog harness, PetSafe Easy Walk is designed so a strap lies across your pet's chest, discouraging pulling and redirecting them towards you. No risk of choking or need for aversive methods when a gentle discouragement does the trick! The soft nylon straps are not padded but the unique ensures comfort. This no-pull harness is great for big dogs and large breed puppies, but it's not just working wonders for those gentle giants–it's also available in a range of sizes from petite to XL. The two-tone design comes in seven color options.
Chai's Choice Best Outdoor Adventure Dog Harness
Stylish, rugged, and durable, this heavy-duty dog harness is perfect for the furry outdoors lover! Ideal for everyday use, Chai's Choice harness is easy to put on but difficult to take off- to your dog, that is. If you have a four-legged Houdini, a strong puller, or a pooch who's not big on being controlled while walking, this no-pull harness with two leash attachments will be a lifesaver. Light mesh padded with sponge ensures your dog is not uncomfortable while in the harness, regardless of their size (it's available in sizes from XS to XL). Equipped with reflective strips for better night visibility, this harness comes in 10 different colors to suit every doggo's style.
Beirui Genuine Leather Dog Harness
If you have a leash-trained dog that doesn't need to be corrected for pulling, the world is your oyster. The world of dog harnesses, I mean. You can choose almost any type of harness that strikes your fancy and it will likely be a perfect match- like this luxurious genuine leather dog harness. Made from soft, high-quality genuine leather with alloy metal clasps and rings, this dog harness is really made to last. The leather is a lovely cherry brown color and the harness is available in 3 sizes that suit medium and large dogs.
Are you worried that your dog will continue pulling even if you have control of his movement with a front-clip harness? Then try out Sporn. Designed to become uncomfortable if a dog insists on pulling, as the straps will tighten around their front legs if they don't walk at a normal pace, it will keep even the most stubborn pooches well-behaved. The harness itself is not uncomfortable to wear, though, as it has padding and it is made from high-quality breathable mesh. You can choose between blue, red, and black Sporn–and one of the three available sizes (small, medium, large).
Kurgo Tru-Fit Smart Harness
Is your pooch a big fan of car rides- or do they hate it and think they'll be driven straight to the vet's office? Either way, you need to have them properly secured for the drive, and this crash-tested dog car harness is one of the best options out there. The unique design ensures your dog stays safe in case of a crash by dispersing the kinetic energy. Kurgo Tru-Fit is compatible with any vehicle seat belt system and comes in five sizes to accommodate all pooches. To boot, this car harness doubles as a regular dog harness with a front clip–can't get better bang for your buck than that!
EcoBark Classic Soft Dog Harness
Affordable, simple, and cute- and it works great for most dogs! This classic soft dog harness might not be a good fit for avid pullers, but your regular Fido will certainly love it. Made from high-quality double-layered mesh fabric, this colorful dog harness will be comfortable to wear and easy to put on. The clip for the leash is located on the back, so if you need more control over your pooch, EcoBark could disappoint you. Available in a range of sizes to accommodate all pooches and in 10 different colors and patterns.
ICEFANG Tactical Dog Harness
K9 reporting to duty! OK, your pooch doesn't have to be a part of tactical force unite to rock this dog harness- but he will look super cool in it. Make no mistake: this heavy-duty escape-proof vest harness is not just designed to look tough–it is tough. Ideal for training dogs and large breed pooches that need a bit more control, ICEFANG has two clips–front and back, for various modes of use. To boot, this dog harness is also compatible with Molle /PALs Pouch so your dog can carry gear in training or outside of it.
Red Dingo Classic Dog Harness
In case your dog is not demanding on walks and doesn't pull on the leash, this adorable classic dog harness is a great option. The abrasion-resistant ribbons make the walks comfortable and keep your pooch firmly in your grasp- the premium-quality nylon webbing might be soft but it's also tough and durable. But it's clasp that makes Red Dingo harness stand out. Not only that its bone-shape is super cute, but the Bucklebone clip is among the strongest side-release buckles out there. Also, it doesn't hurt that you get to choose from 20 colors and five sizes–no pooch is being left out!
PUPTECK No Pull Dog Harness
With two heavy-duty D-rings for added security, you don't have to worry about your pooch wiggling out from the harness during walks. The straps go across their chest and around their front legs for a firm and controlling grasp- that doesn't restrict their movement or feels uncomfortable, even if they tug on the leash. Also, in case that your pooch doesn't sport a collar with an ID tag already, you can use the one that comes for free with this harness–killing two birds with one stone! (And that "stone" is under $15, which makes it even better.)
We are committed to finding, researching, and recommending the best products. We earn commissions from purchases you make using the retail links in our product reviews. Learn more about how this works.

Angela Vuckovic
A proud mama to seven dogs and ten cats, Angela spends her days writing for her fellow pet parents and pampering her furballs, all of whom are rescues. When she's not gushing over her adorable cats or playing with her dogs, she can be found curled up with a good fantasy book.
More by Angela Vuckovic
Published September 6th, 2019 12:00 AM