12 Views
Top 10 Stocking Stuffers For Pets
November 19th, 2018 12:00 AM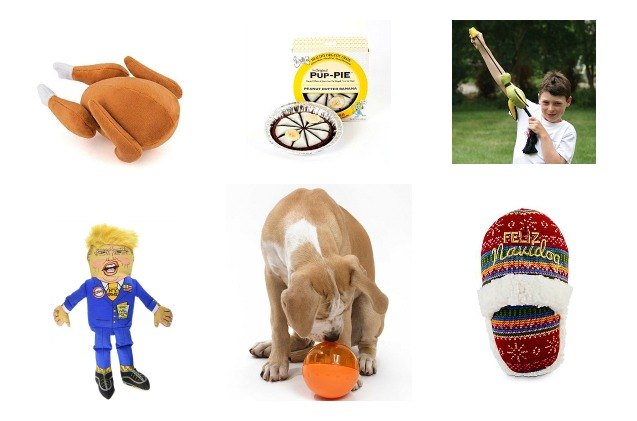 'Tis the season and you know Santa Paws is stuffing those stockings with the good stuff. Well, you hope he is, that is, so take a look at our Top Ten Stocking Stuffers sure to be a hit this holiday season!
Thanksgiving may be over, but there's never a time a dog doesn't like to take a bite out of a delicious turkey, is there? So give them this one and see how much fun they have finding the wishbone!
You know that game of 'Hide the Pickle' in your Christmas tree? Yeah, well cats hate it. They'd much rather you just cut to the chase and give it to them, preferably catnip filled. So here you go, get them these and watch them nod in modest acceptance (while they're giddy inside!).
3. Slippery Slopes Slipper Toy
You know your dog loves slippers as toys so why not just go ahead and get her a set of her own? Then she won't feel so bad when she chews yours (but does she really?) and you can keep your feet cozy with your own slippers!
4. Spina Itch Relief Shampoo
We met the folks at Spina at Global Pet Expo 2018 and loved their line of organic products for pets. It's winter, and that often means more baths and dry, itchy skin so pamper your pet with this itch relief shampoo. Perfect when fireside dries our pups' skin!
5. Hyperpet Flying Slingshot
This is one of the most fun toys your dog will find. The duck 'flies' on your command because it's a slingshot and it even floats in the water if you're lucky enough to be somewhere warm this holiday season. Hyperpet products are some of my favorite for durability!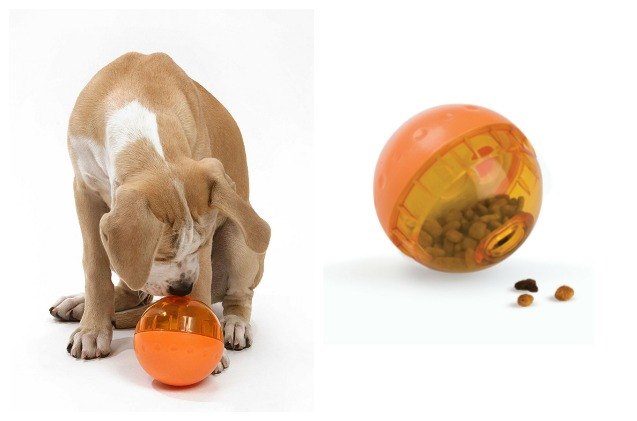 Who doesn't love playing with new toys for the holidays? We love this treat-dispensing ball! It has levels of difficulty that let you adjust for your puppy or your seasoned smarty pup and you can watch them learn how to reward themselves for their hard work. A win-win!
Okay, okay…this one may be more for you than your pet, but it's one of our favorite things–get your pet's pawprint and remember through the decades (yep, Sculpey can do that) even when they are no longer with you. It's a no-mess way to remember your furbaby always.
Oh, how we laugh at this one. Whether Rover loves or hates the Pres really doesn't matter because he'll have so much fun cuddling (or gnawing) it up! This company has so many fun and unique gifts for stocking stuffers. Whoever you get, you and your dog will laugh it up!
9. Holiday Collar and Bow Tie
You want your doggo to be dapper, right? This'll do it! And, though it's a merry holiday plaid, it'll take them through any la-dee-da affair they may have through the year with the class that only a bow-tie-wearing dog could have!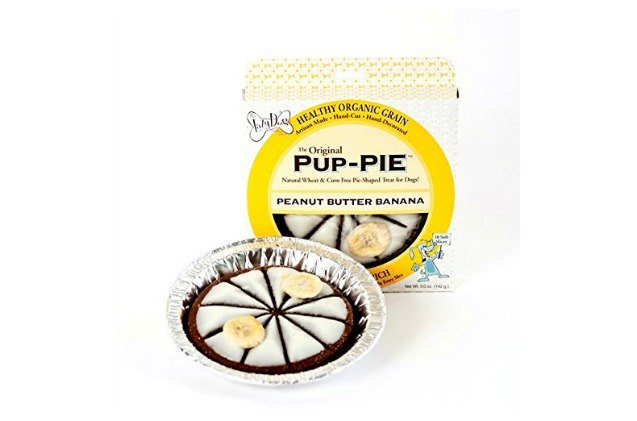 We love Lazy Dog and their delicious doggie cakes and pies. Well, our doggos tell us they're delicious, that is! So stuff that stocking with one of their yummy peanut butter and banana pies. Your dog will search the stocking for any leftover crumbs, so go ahead and buy two while you're at it!

Published November 19th, 2018 12:00 AM