64 Views
Who Knew? Abu Dhabi Has Its Very Own "Cat Island"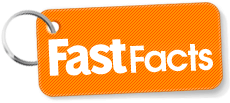 An island full of cats… Yes, please! This might just be our next vacation destination.
Lulu Island, just off the coast of downtown Abu Dhabi, has a few unusual residents these days.
The small island, which has been uninhabited since a failed attempt at opening a leisure park in the 1980s, has since become a haven for settlers of the feline variety since the Abu Dhabian government cancelled tourist ferries to the island in 2009.
Since then, Lulu's cat population has exploded. Lulu is technically closed off to visitors, though some people will pull their boats up and come ashore. However, the cats basically have free-run of the island.
Related: TNR: What Is It And How Does It Help Feral Cats?
Right now, there is a burgeoning colony of more than 165 cats, mostly very regal and sphinx-like Arabian Maus. Just four years ago, there were only 27 cats on the island, so that tells you how quickly they've been multiplying since taking up residence on Lulu.
Aid group Animal Welfare Abu Dhabi has stepped in to help feed and care for the cats and also institute a spay and neuter program to keep the colony's population under control.
Related: Arabian Mau: Breed Spotlight
Right now, the cats are at home and happy on the island and the good people at Animal Welfare want to keep it that way. Population control plays a huge part in that — too many cats results in too few resources and many hungry animals.
So cats are temporarily captured and taken to the mainland to be fixed. Returned to the island once they have healed, each cat has a small tag on their ear to indicate that they've been treated.
Susan Aylott heads up Animal Welfare Abu Dhabi and sums it up thusly: "We all want to help to make the vision of Abu Dhabi a better place — for the cats anyway."
We'd say there's little doubt they're doing just that!
[Source: Toronto Star]

Christina Peden
Christina Peden is a lifelong animal lover and avid wordsmith. She lives in Toronto with her boyfriend Ryan where they are proud pet parents to puppy, Matilda and cat, Oscar. In her spare time, she can be found enjoying Toronto, Canada's all-too-short patio season, taking advantage of the city's numerous parks or curled up with a good book.
More by Christina Peden
Published June 21st, 2016 12:00 AM