44 Views
10 Ways to Honor Your Pet's Memory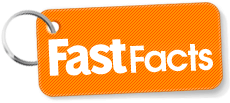 Even though they can't stay by our sides forever, there are many ways to keep a beloved pet's memories with us, as well as help others.
As a long-time pet parent, I have loved and lost a number of times over the years. Like so many of us, I confess to having the usual blue, beige and pink tinged mini-urns that hold the remains of my beloveds and if I'm truthful, I really don't know which is which anymore. I guess I should have labelled them but urns don't really mean anything to me. It's not Shelby, Lucy, Lily or Mickey (or any of their pre-decessors). I don't feel compelled to talk to them and they don't really bring me comfort – it's just their ashes. That said, I did ask for them back at the vet's office because for the duration of their lives, I have always known where my pets were – and this is something that just doesn't stop when they pass. So they neatly line the back shelf of a kitchen cupboard where I will always know they are safe. Okay, so they bring me a little comfort.
Here's the thing. My pets were truly great friends, loyal confidantes and intuitive life coaches over the years and I think they deserved so much more than just a clay paw-print and a cheesy urn. That's what got me thinking about what else could be done to not only honor our pets but deliver to us that much needed sense of keeping their memory alive.
Here are what I consider to be 10 of the more brilliant ideas:
As an avid gardener, I love the idea of planting a tree in your pet's memory. It could be in your yard, a local park or favorite dog park. If plaques are permitted, great. If not, it can be a private spot that you "share" with your pet – know that it exists because your pet did.
On the same theme, devote a section of your garden to your pet. Think Silver leaf Dogwood, Mint Catnip, Pussy willows… Make it a meaningful, peaceful place that you can care for, relax and remember your pet. This would be a wonderful place to erect a memorial stone.
If your home base is more urban than suburban, why not try container gardening and use your pet's favorite feeder or water dish. Definitely a conversation starter and a great way for you to share stories and keep his/her memory alive.
Make a donation in your pet's name to a local shelter, veterinarian hospital or SPCA. If your budget doesn't permit this type of gesture, consider donating your time to helping out at the shelter or fostering a homeless animal.
Check with your community park to see if you can sponsor a bench with a plaque that will acknowledge your pet by name. How wonderful to think of the number of people who will know his/her name and "spend time" with your little buddy, simply by sitting on this bench.
If you're looking for something a little closer to home, consider turning all those favorite photos you have into a scrapbook, a DVD (set it to music ) or add some of his toys to your photo collage and turn them into a shadow box.
My boyfriend had taken several photos of his two black labs side by side over the years. A local artist was able to use the pictures to create a beautiful portrait of our two boys, which now hangs in the family room. Similarly, a friend had images of their pooches transferred onto coffee mugs. A little hokey, but how special that you can still enjoy your morning ritual with them. If you're looking for artists, head over to Etsy – so many different styles to choose from, so they'll capture your pet perfectly.
If you yourself are artsy, many cities offer those one-time pottery classes where you can decorate already fired pieces such as plates, bowls and mugs with your pet's name and "image". Whether you consider it art of dishware, it's a unique way to remember your pet.
For those who prefer to wear their art, you could easily adapt a nylon or leather collar for use as a bracelet or modified key-chain, or have a piece of jewelry made that you can keep with you always.
If that's still not close enough, I've seen some highly detailed tattoos that turn your arm, chest or calf into a permanent memorial to your pet. While a bit extreme for me, it offers another great opportunity to share stories about your little guy and to remember him to all who ask.

Published June 9th, 2016 12:00 AM