5 Views
Arizona's Most Flamboyant Dog Fashion Show Is So Fetch!
October 6th, 2015 12:00 AM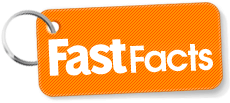 Posh pooches and trend petters will be at the Canine Couture show, a doggy fashion contest that takes place at The Bentley Scottsdale Polo Championships.
Its back and it promises to be bigger and better than ever! Nope, we're not talking Rocky 10 (or is it 11?). It's the second annual Canine Couture being held at the nation's largest polo party – The Bentley Scottsdale Polo Championships. Attended by thousands of movers and shakers from within the horsey-set, this over-the-top fashion show is presented by Arizona's Applewood Pet Resort and Bark Avenue Pet Resort and it takes place Saturday, October 24, 2015, at 2:30 p.m.
Related: Oscar de la Renta Launches New Designer Coats For Dogs
Accompanied by their human companions, this over the top fashion extravaganza sees style-savvy pooches strut their stuff to benefit the area's oldest and largest no-kill shelter, the Arizona Animal Welfare League (AAWL). Yes, dozens of local and visiting canines get to stroll the "catwalk" in a bid to support their less fortunate counter-parts.
Think you and your pooch have what it takes to set tongues-a-wagging? Organizers confirm that all dogs, regardless of size or age, are welcome to enter and contestants are encouraged to be creative, fun and fabulous. The only stipulation is that you need to have purchased a ticket to the polo event through the Polo Party site. Online registration for this coveted event is simple but should be completed by October 20 at The Canine Couture page in order to ensure you secure your place on the runway.
Related: Lady Gaga's New Clothing Line Is Designed For Your Little Monster
Tips to what this year's judges are looking for? You'll need to focus on overall appearance, creativity and fashionable presence. First place wins $300 cash and a free three-night stay for your little guy at your choice of the decadent Applewood Pet Resort or Bark Avenue Pet Resort. Second place prize is $200 cash and a free two-night stay at your choice of the above-mentioned resorts, and third place wins $100 cash and a one-night stay. But even those bringing up the rear in fourth and fifth spot receive treats – gift baskets assembled by the resorts (so you just know they're going to be full of great stuff!)
This year's judges of Canine Couture include: top model Michelle Davis and her pooch Teddy, decorated dog and horse show competitor Lori Lewis, and local KUSI TV pet correspondent Sandie Lampe. Hey, if history repeats itself, we may even see the Westminster's "Best in Show" make a special appearance!

Mary Simpson
Sharing space with three seriously judgy Schnoodles and two felines who prefer to be left alone. #LivingMyBestLife
More by Mary Simpson
Published October 6th, 2015 12:00 AM