1 View
Deaf Dog Stands By Abused Children in Court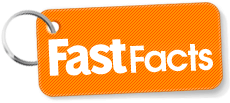 A trial is an intimidating process, even for adults. But Karl, a deaf Boxer, reminds children there is someone in their court.
Facing an abuser in court can be extremely intimidating, especially for children who have been through unspeakable circumstances. Though the judicial system often needs their testimony for justice to be served, many are too terrified to speak. One dog is making a difference in helping these children through the scary court process.
The dog, a boxer named Karl, is part of a program that puts support and comfort animals in the courtrooms for children who are taking the stand. The Orange County K-9th Circuit Program is responsible for the placement of therapy animals in courtrooms for children, and Karl is one of their hard working volunteers.
Related: Comfort Dogs Aid Dallas Police Force After Shooting
Karl happens to be deaf, but it does not impact his duties. His hearing impairment is a benefit in this situation, as loud noises, yelling, and banging do not disturb him. Through tension may rise along with voices in these difficult cases, he remains easy and relaxed even in stressful environments. Karl will remain a comforting presence during the child's time in the courtroom. He will never hear, nor understand the child's testimony, but he stays by their side and helps them to speak out.
The boxer stays by the children's feet during the proceedings, out of view from the rest of the court, providing a stable supportive presence to the child who requires it. His blue vest, cap, kind eyes mark him as a dog of compassion. Children who may have been intimidated, or refused to testify all together, are given a voice. Karl has helped many children so far, and will continue to work hard for this important cause.
Related: Legal Limbo of Emotional Support Animals Threatened by Frauds
For a child who has experienced abuse, there is often fear that the accused will retaliate if the child testifies in court. Though Karl would never attack anyone, having him near them makes children feel protected. The dog helps them know they are safe from harm no matter what. Tough questions are often asked in these cases, but the child can reach down and pet their new friend for support. With this, the kids are reminded that there is always someone in their court.
Karl weighs 65 pounds and is 5 years old, and this is similar in size and age to the kids he helps, making him easily relatable. Karl's mum and handler Joanne Hart-Rittenhouse remains in the courtroom during each of Karl's appearances, and it is not an easy job. "I always tell everybody, wait until you get into your car before you cry," she said in an interview with My News 13. However, she has sworn that as long as children need them, "we'll be there."
Karl is one dog of six in the Companions for Courage program that provide this service to kids across the country. Hart-Rittenhouse stated, "It makes me feel really good that we can do this and help." In the future, it would be wonderful for the program to continue expanding and help children everywhere speak their truth and get their justice.
[Source: mynews13]

Published July 18th, 2016 12:00 AM