18 Views
10 Best Collars For Your Miniature Husky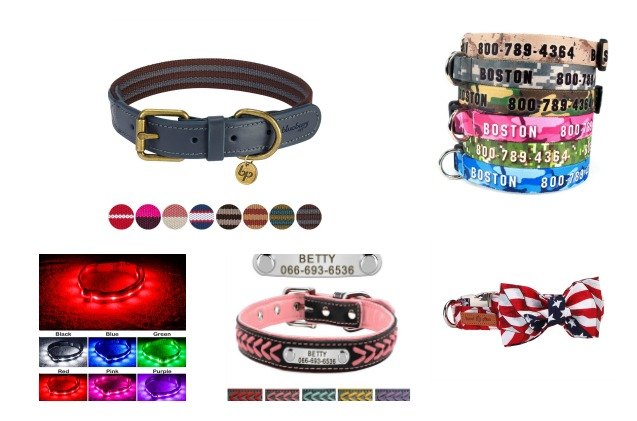 Most Miniature Huskies max out at about 35 pounds, but are still categorized as working dogs — you want a collar that fits well and is rugged at the same time. Here's are our 10 best collars for Miniature Huskies.
Miniature Huskies were bred from their parent Siberian Huskies to be the smaller size they are. They are still considered Siberian Huskies by the AKC, and still in the working dog group. They still are as playful and smart and as energetic as their larger relatives, just on a miniature scale so a collar you choose needs to durable and strong but also come in sizes typically reserved for more teacup or designer dog breeds. Check out our favorites.
PupTek's Basic Nylon Collar.
1. PupTek's Basic Nylon Collar. This basic nylon collar comes in several colors, and does a great job of functioning as a collar for leash and information tag holding. It's easy to care for, and the easy on-off buckle makes it a breeze for giving your pup a break from his collar. It retails for $9.99-$10.99.
2. Personalized Leather / Embroidered Collar.
We love the rugged feel of this leather, and that the pertinent information about your dog is sewn right into the collar is a bonus. No tags (for noise and because they're so easy to lose) and easy to wipe clean, these leather collars are strong and durable. They retail for $22.45.
Buttonsmith Personalized Collar.
3. Buttonsmith Personalized Collar. Maybe your Miniature Husky is a wild outdoorsman (pretty likely, actually) and wants to wear all camo, all the time. These collars are great for that–made with a unique webbed polyester that helps keep adventure's odors at bay and make them easy to clean at the same time. They come in several different patterns with information bonded on in color and retail for $16.99.
4. DiDog Braided Leather Nameplate Collars.
The braided leather in this DiDog collar is sturdy and reliable and you'll love the no-noise effect from the nameplate having all your important information lasered right on. The braided leather is a neat look, and they come in a handful of different colors to match the mood of your Miniature husky. They retail for $10.99.
5. Pawitas Reflective Martingale Collar.
Miniature Huskies are quick to train and learn but…they also escape artists. That's why this reflective Martingale collar from Pawitas is nice–lots of colors and reflective material to keep your Miniature Husky seen and safe, and the martingale effect to ensure your pup doesn't pull any Houdini acts. It retails for $11.99.
6. Blazin Safety LED Collar.
Because they can be such wanderers in search of adventure, that means they may mosey out and about at night too. We love the Blazin Safety LED collar for such adventures, should your Miniature Husky attempt them, and especially love that it's water-resistant in case their fun takes them through muck and mud. It comes in several colors, and the LED lights go all around the collar to ensure maximum visibility. They retail for $19.99.
7. Reopet Black Leather Collar.
If you're looking for a traditional leather collar that gets the job done with sturdy consistency, the Reopet is for you. It comes in adjustable sizes and the leather is from the US. It's got double-stitching and is soft and flexible for maximum comfort for your pup. It retails for $16.99.
8. Blueberry Polyester Fabric and Leather Collar.
Want a versatile, dependable collar for your Miniature Husky? Try this one from Blueberry. It's lined with a soft poly fabric for comfort and leather exterior for strength and durability. It comes in several stylish colors and you can even buy a matching leash if you'd like. It retails for $22.99.
9. Lionet Paws With Bowtie.
Wanna let your Miniature Husky show his or her pride for holidays (or any day?) Want everyone who sees to go wild with how adorable your dog is? Try this one on your pup for size, then. The bow tie is double sewn like traditional bow ties for people are and the soft cotton material will feel so nice. There are other patterns as well and they retail for $15.99.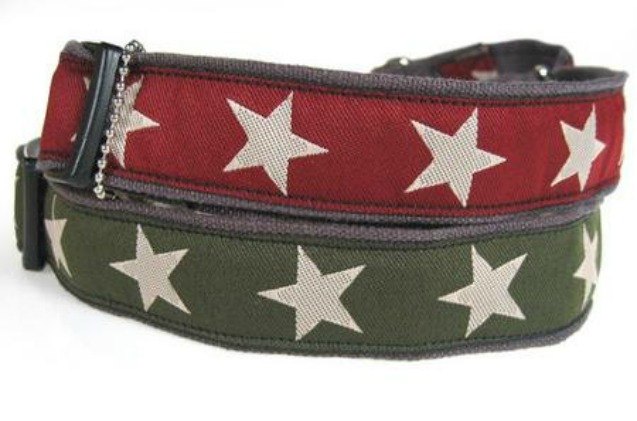 10. Earthdog Hemp Collar. If bowties aren't your gig, but your pup wants to show some patriotism any and every day, this hemp collar from Earthdog is awesome. It's easy to care for but the hemp makes it microbial and less stinky should your Miniature Husky take any adventurous paths. It's a martingale, so your dog will especially love the soft feel of the hemp.

Published June 13th, 2018 12:00 AM