456 Views
December 11th, 2013 12:00 AM
We're committed to finding, researching, and recommending the best products. We earn commissions from purchases you make using links in our articles. Learn more here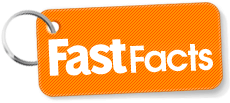 About Bolognese
Group
AKC Foundation Stock Service
Best Suited For
Families with older children, singles and seniors, apartments, houses with/without yards
Temperament
Playful, happy, docile, devoted
Comparable Breeds
Bichon Frise, Maltese
Bolognese Basics
We're not talking about the tasty sauce – it's the Bolognese dog we're more interested in! A companion dog in every sense of the word, this small breed will be stuck at your side. Forever curious, he'll want to always be with you, so it's a good thing he's compact. He gets along well with strangers and animals, and people will find it hard to resist this adorable little furball.
Not only is this a sweet, little companion, the Bolognese (or Bolo for short) wants to have fun whenever he can. Basically he wants to do what you're doing. If you want to play outside, he's willing and able. If you just want to chill on the couch, he'll happily keep your lap warm. Wonderful for families with older children and those who live in condos or apartments, the Bolognese may be the right dog for you. Please read on to learn more about this breed.
A companion dog in every sense of the word, this small breed will be stuck at your side.
Origin
The Bolognese originated Bologna, a northern city in Italy. This is a very old breed, thought to be thousands of years old. The first recorded mention of the breed was in 1200. It was kept as a companion dog for the nobility and wealthy. A few historically famous fans of this dog include Catherine the Great of Russia, Maria Theresa of Austria and the Marquise de Pompadour, maîtresse-en-titre of Louis XV of France.
The Bolognese didn't make its way into England until the 1990s – this may explain why it's not a recognized American Kennel Club breed (although it is recorded as part of the AKC's Foundation Stock Service).
Pedigree
A member of the Bichon family, it's unclear which breed the Bolognese descended from. Some experts believe that this breed is closely related to the Maltese.
Food / Diet
As long as you feed your Bolognese a well-balanced diet, your dog will live a healthy and active life. These dogs do best on a high-quality kibble, but you may choose to go with a grain-free food as it may keep tear staining to a minimum.
You'll be glad to hear that the Bolognese is an intelligent and highly trainable dog.
Training
You'll be glad to hear that the Bolognese is an intelligent and highly trainable dog. He takes well to obedience training, especially when you're using positive feedback, praise, petting and treats. If you don't take the lead and treat your Bolo like a dog, you run the risk of promoting small dog syndrome. This is when your small dog picks up human induced behaviors and believes he is pack leader. Make sure your dog knows the rules, and enforce them gently and consistently.
Weight
A toy-sized breed, the Bolognese weights between 8 and 14 pounds.
Temperament / Behavior
Entertaining and affectionate, the Bolognese makes a wonderful companion dog. As well as being playful and inquisitive, he'll want to be the center of attention whenever he as an audience. Don't be fooled by his small size – the Bolo will impress you with his tenacity.
The most important thing to a Bolognese is to be with you and make you happy. What noble employment! He loves to be by your side and on your lap. But because he is so devoted, he won't like being without you for too long. This may lead to separation anxiety, which brings out behaviors such as barking, chewing and using the living room as a bathroom.
Even though the Bolognese likes children, he needs to be with older kids due to his small size, As well, he may get irritated when smaller children push him or pull him, and may nip to protect himself.
Common Health Problems
For the most part, Bologneses are a typically healthy breed. But with most purebred dogs, there are some issues that may occur. These include hip dysplasia, luxating patellas, Legg-Calve-Perthes disease and periodontal disease due to the small size of their mouth.
Life Expectancy
The Bolognese has an average lifespan of 12 to 16 years.
Exercise Requirements
Even though the Bolognese is not an especially active dog, he will tailor his activity level to meet yours. A daily walk should be enough to fulfil his exercise needs, but if you can't make it outside that day, play time will help tire him out. You'll find that your Bolo will be a lot better mannered if he is taken out for regular walks. His small size and moderate activity requirements make him an ideal dog for urban areas and small living spaces, such as condos and apartments. As well, he likes to run around in a fenced-in yard or dog park.
Entertaining and affectionate, the Bolognese makes a wonderful companion dog.
AKC
The Bolognese is being recorded in the AKC Foundation Stock Service. The AKC provides this service to allow purebred breeds to continue to develop while providing them with the security of a reliable and reputable avenue to maintain their records. FSS breeds are not eligible for AKC registration. Several of the FSS breeds are approved to compete in AKC Companion Events and AKC Performance Events.
Coat
To keep his white, curly single coat (he has no undercoat) looking its best, the Bolognese will need a considerable amount of upkeep. You'll need to brush it at least three to four times a week. To keep his coat white, you'll need to bathe him when he gets his dirty. Most owners never trim or clip their dog's hair, but some prefer a shorter coat.
Tear stains on the fur may be an issue with your Bolo. You can choose to lessen it with dietary changes or wipe around the eyes daily with a warm, damp cloth.
Puppies
Don't let the cuteness of these white puffballs distract you from your duties as a pet parent – you need to start training your puppy as soon as possible. Like with any puppy, socializing is an important part of the process – you can even enroll your Bolo in Puppy Kindergarten classes.
Photo credit: Ronald Berndt/Wikimedia; Grace/Flickr; Pleple2000/Wikimedia

Amy Tokic
Amy Tokic, Editor of PetGuide.com, is a passionate animal lover and proud pet parent of Oscar, a Shih Tzu/Chihuahua cross, and Zed, a Japanese Chin. Her love of animals began in kindergarten, when she brought her stuffed dog Snoopy into class with her every day. Now, she writes about her adventures in pet ownership and tirelessly researches products, news and health related issues she can share with other animal enthusiasts. In her free time, Amy loves perusing used book and record stores, obsessing over the latest pet products available and chasing squirrels with wild abandon (a habit attributed to spending too much time with her pooches).
More by Amy Tokic
Published December 11th, 2013 12:00 AM