82 Views
February 7th, 2013 12:00 AM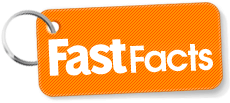 About Gordon Setter
Best Suited For
Families with children, active singles and seniors, houses with yards
Temperament
Devoted, gentle, affectionate, enthusiastic
Comparable Breeds
Golden Retriever, Irish Setter
Gordon Setter Basics
Originally deployed in Scotland to retrieve hunted birds that had fallen to the ground, the Gordon Setter's strong hunter's instinct, skill with scents, and general companion qualities have made it a very popular breed indeed, as well as an enduring one. Having been officially recognized by the American Kennel Club in 1884, it is far ahead of many modern breeds that could be considered more popular. Today, a Gordon Setter is known as an excellent, loyal, and obedient breed that looks great with a properly-groomed coat but is also an ideal exercise partner and friend in the outdoors.
As part of the Irish Setter's pedigree, it's hard to deny that the Gordon Setter has had a long, rich history of pleasing owners and hunters. But today, the breed can also be considered an ideal companion even if you don't have any birds for it to sniff out – they are friendly, energetic, and respond well to training. If there's ever a dog that exemplified the phrase "man's best friend," the Gordon Setter would have to be considered one of the leading contenders. Here's more information about this strong, historical breed.
The Gordon Setter can be an ideal companion even if you don't have any birds for it to sniff out – it is friendly, energetic, and respond well to training.
Origin
It should be noted that many other dogs similar to the Gordon Setter have actually not retained its heritage like the Gordon Setter has. In the early 19th century, this breed became popular thanks to help from Duke Alexander, the fourth of Gordon, and continued to make its mark as a popular hunting breed with strong scent-sniffing instincts. Able and willing to please, the breed was brought over to America, as well, where it also found popularity enough to be recognized by the American Kennel Club long before the 20th century.
With its strong hunter's instincts and excellent companionship, they have enjoyed a relatively stable history as a breed, including their adherence to a "black-and-tan" coat that is considered perhaps its strongest trademark.
Pedigree
Interestingly enough, the Irish Setter takes its pedigree in the Gordon Setter, giving it an across-the-sea lineage that some Irish breeders might not always like to admit. The Gordon Setter's own pedigree comes from the hunting dogs of its day, which includes some of the popular breeds in the 17th and 18th century, as the Gordon Setter developed into its modern form.
The dog eventually became more popular than many pointers, helping aid the strength of its pedigree as it spread to other continents like North America, which helps explain its popularity in the United States today.
Food / Diet
A good, healthy diet with an aim at providing a healthy coat should be provided. Meats, including poultry – remember, this is a bird-seeker – and other cuts like beef and lamb can be provided to provide protein, nutrition, and flavor to many meals.
These dogs are renowned for their obedience and willingness to please.
Training
These dogs are renowned for their obedience and willingness to please, and its strong instinct for scent should be taken advantage of when these dogs are taken outdoors. They love a good task to complete and are great retrievers.
As for the day-to-day training of a Gordon Setter, it should be properly socialized and given good discipline like any other breed, with an aim at making it kind to other animals.
Weight
This breed typically weighs 45-80 pounds, with females on the lower end and males on the higher end. Because there's a lot of weight fluctuation between dogs, don't be alarmed if you have a relatively large or small Gordon Setter.
Temperament / Behavior
Very loyal and friendly, this dog will get along with children and provide good companionship in a household, although they can be a little wary of strangers and aren't always confident around new people. They can therefore be a bit distant with strangers. But once they see themselves as part of your pack, they will feel at home and willing to please.
Common Health Problems
Prone to eye diseases common to dogs, such as cataracts, the Gordon Setter is an otherwise healthy dog that probably won't require too many trips to the veterinarian. This is good if you're in the market for a breed that is generally healthy.
Life Expectancy
Expect this dog to live around 10 to 12 years.
Exercise Requirements
These are voracious exercisers and will require plenty of it to keep from bouncing around the walls indoors. For this reason, it's not recommended that you keep a Gordon Setter as a city pet. They're more suited for plenty of space to have their "outdoor" itch scratched on a daily basis, and they generally require plenty of activity to feel calm at the end of a day.
Loyal and friendly, the Gordon Setter will get along with children and provide wonderful companionship in a household
AKC
Says the American Kennel Club, a longtime recognizer of this breed: "The heaviest of the three setter breeds, the Gordon Setter was originally bred as a personal bird dog, but they are equally at home as companion dogs, obedience competitors and show dogs today. Sturdy and muscular, the Gordon suggests strength and stamina rather than extreme speed while on the move."
Coat
There will be some grooming required, but not a lot. Regular brushing/combing is encouraged, as is checking for burrs and tangles, and giving them a bath from time to time is not a bad idea, but not always required.
The coat itself can be quite long and distinctive, with strong tan and black colors that make it an instantly-recognizable breed. A good healthy coat on this dog will be very attractive and will attract a lot of people who want to pet it.
Puppies
These puppies should be given the normal discipline and routine as any dog puppies, especially if you have cats or other pets around your home. Ensuring a proper mentality as an adult begins when a dog is a puppy, so be sure to set proper boundaries, establish routines, and to correct a dog when it crosses certain lines.

Amy Tokic
Amy Tokic, Editor of PetGuide.com, is a passionate animal lover and proud pet parent of Oscar, a Shih Tzu/Chihuahua cross, and Zed, a Japanese Chin. Her love of animals began in kindergarten, when she brought her stuffed dog Snoopy into class with her every day. Now, she writes about her adventures in pet ownership and tirelessly researches products, news and health related issues she can share with other animal enthusiasts. In her free time, Amy loves perusing used book and record stores, obsessing over the latest pet products available and chasing squirrels with wild abandon (a habit attributed to spending too much time with her pooches).
More by Amy Tokic
Published February 7th, 2013 12:00 AM