835 Views
December 8th, 2016 12:00 AM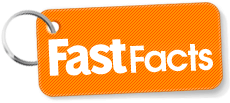 About Shiffon
Best Suited For
Singles, seniors, and families with older children and other pets, living in a house or apartment, with or without a yard
Temperament
Playful, cheerful, affectionate, stubborn
Comparable Breeds
Shih Tzu, Brussels Griffon
Shiffon Basics
Are you in search of an adorable little pup that will steal your heart? Then look no further than the Shiffon. This designer pooch is playful, entertaining, and full of love. But, just like any other canine breed, these dogs do have certain requirements that need to be met in order for them to be happy and healthy.
Check out the information below so you can figure out if this little dog is the right choice for you and your family.
The Shiffon is a cross between a purebred Shih Tzu and Brussels Griffon.
Origin
The Shiffon is a designer dog breed from the United States.
Pedigree
The Shiffon is a cross between a purebred Shih Tzu and Brussels Griffon.
Food / Diet
To give your Shiffon the nutrition that his body needs to thrive, choose a high quality canine-appropriate food that consists of natural ingredients. If you have any questions about what you should feed your pet, or how much you should be feeding him, you should consult your veterinarian, especially if you're planning on cooking your dog's food at home or if you wish to feed him a raw diet.
It's a good idea to start with anywhere from ½ cup to 1 cup of a high quality dry food, and this amount can be split up into at least two meals per day. You can also provide your Shiffon with a high quality canned food for dogs, but reduce the amount of dry food that you're providing so you can prevent unwanted weight gain.
The Shiffon has a rambunctious, curious, playful, and cheerful personality.
Training
Shiffons are considered moderately easy when it comes to training them to follow the rules of the house. Consistency and patience will be the keys to your success, and you should expect the results of your training to be gradual.
For the best outcome, keep the training sessions positive. Use rewards, praise, and treats to encourage your pet and reinforce good behaviors. Be firm, start training at a young age, and be prepared for your dog to be stubborn at times. Even house training can be a little difficult, but if you stick with it, your dog will catch on.
With the right training routine, you can control your Shiffon's barking if it's excessive, and you can also prevent small dog syndrome from taking over.
Weight
A small-sized breed, the Shiffon weighs between 8 and 15 pounds.
Temperament / Behavior
The Shiffon can be described as having a rambunctious, curious, playful, and cheerful personality, making these dogs quite charming. They enjoy spending time with their human family, and they also like interacting with children and other pets.
Your Shiffon probably won't realize just how small he is, so he won't be afraid to be dominant, even around bigger dogs. Your pet might also become jealous and possessive, particularly of his family and territory, so you may find your Shiffon acting aggressively as a result.
Common Health Problems
All hybrid canine breeds could potentially be susceptible to the health conditions that commonly affect their parent breeds. However, it's important to note that hybrid breeds can be surprisingly healthy and hardy, and there's no guarantee that your dog will develop any of the conditions that are common to the Shih Tzu and Brussels Griffon. After all, every dog is an individual and there is no way to predict an animal's long-term health.
What you can do is work with your vet to give your pet the best nutrition and care possible to help him stay as healthy as possible. Also, simply being aware of what conditions could potentially affect your dog will allow you to be more alert to symptoms when they occur.
The Shiffon might be prone to eye conditions, patellar luxation, bladder ailments, kidney problems, liver issues, umbilical hernia, allergies, reverse sneezing, dental problems, ear infections, and hip dysplasia.
Life Expectancy
The Shiffon has an average lifespan of 12 to 15 years.
Exercise Requirements
Because the Shiffon is fairly active and small, a moderate amount of exercise will be sufficient. Trips to the local dog park will allow him to interact with other canines while running around off-leash, and you can also take him on short walks every day. If you have a safe and enclosed backyard, you can let your dog run and play outside regularly.
It's important to give your pet the right amount of physical activity and mental stimulation, as he could otherwise start exhibiting destructive and negative behaviors. Therefore, giving him time to play indoors with some toys will definitely be helpful too.
Shiffons like interacting with children and other pets.
Recognized Clubs
The Shiffon is not recognized by the American Kennel Club, as it is considered to be a hybrid breed. However, this breed is recognized by the American Canine Hybrid Club (ACHC), the Designer Breed Registry (DBR), the Designer Dogs Kennel Club (DDKC), the Dog Registry of America, Inc. (DRA), and the International Designer Canine Registry (IDCR).
Coat
The Shiffon's coat could be wiry and short, or it could be silky, fine, and long. Shedding will be low to moderate, and grooming requirements will be moderate. A weekly brushing session, as a minimum, will help keep the fur clean, tangle-free, and healthy, and you can bathe your dog whenever he gets too dirty. You may also need to wipe your pet's furry "beard" when it gets dirty with food.
Puppies
With proper socialization, your Shiffon will get along well with everyone, including children and other pets. Start socializing and training him during puppyhood, and supervise your puppy when he's interacting with young children in order to prevent injuries. These are small dogs that will be tiny puppies, so they need to be handled with care.
Photo credit: Renee/Flickr

Lisa Selvaggio
Lisa Selvaggio is a freelance writer and editor, and our resident cats-pert, with certifications in pet nutrition and pet first aid. An advocate for better treatment of all animals, she enjoys producing content that educates others, helps them understand animals better, and inspires them to help, whether that means volunteering at a shelter, fostering strays, or simply giving their own pets a safe and happy home to live in.
More by Lisa Selvaggio
Published December 8th, 2016 12:00 AM