98 Views
Blueberries Galore Dog Muffin Recipe
February 12th, 2022 12:00 AM
We're committed to finding, researching, and recommending the best products. We earn commissions from purchases you make using links in our articles. Learn more here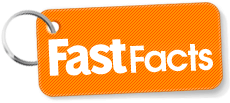 MMMMMMMMMuffins! Bake a batch of blueberry muffins for your dog.
How do you like to start the morning? A fresh cup of coffee, partnered with fresh muffin, alongside a plate of fresh fruit? So does your dog – well, minus the cup of coffee. This Blueberries Galore Dog Muffins aren't just for breakfast. You can serve one up for a treat, a health snack or dessert, as the two of you watch the sun rise and begin the day on the right paw.
Blueberries Galore Dog Muffin Recipe
Makes 12 Muffins
Ingredients:
1.5 cups oat flour
1/4 cup flax meal
¼ cup wheat germ
2 teaspoons baking powder
1 teaspoon cinnamon
1 teaspoon baking soda
2 cups blueberries (fresh or frozen, thawed)
3 eggs
1/4 cup honey
1 tablespoon olive oil
Directions:
Preheat oven to 350 degrees F
Place blueberries and 1 egg in blender. Mix for 1 minute. I prefer the berries mashed rather that whole. Dogs tend to eat the berries without chewing them, missing out on most of its nutrients.
Combine all ingredients in a large mixing bowl and mix thoroughly. I used a handheld mixer and blended for 2 minutes to make the mixture as smooth as possible.
Place cupcake papers into a muffin pan. Spray papers with oil, so the baked muffins will be easier to remove from the cupcake liners.
Spoon mixture evenly into the papers ¾ full.
Bake 20-25 minutes. Muffins are done when an inserted toothpick comes out cleanly.
Cool on a wire rack. Keep in sealed container in freezer or refrigerator until needed.
3 Benefits of Blueberries for Your Dog
If the happy look on your dog's face as it's tearing into a bath of fresh muffins isn't reason enough to make these tasty treats, there are many great benefits to feeding your dog blueberries. Here are 3 reasons you should consider making blueberry treats for your dog today!
Vitamin C
We all know that vitamin C is a powerful nutrient when it comes to immune system function. At the first sign of a cold or flu, we often increase the amount of vitamin C in our diets to help fend of the illness and keep ourselves healthy. Why not take the opportunity to boost your dog's immune system as well? This tasty fruit will do just that!
Antioxidants
Antioxidants are molecules that help to fight free radicals in your body, protecting your cells against damage that may play a role in the development of diseases like cancer and heart disease. Studies have even found that increasing your antioxidant intake can help to reduce the effects of brain aging, helping your senior dog to stay sharp and alert longer than they would have otherwise.
Fiber
If you have a dog that needs a little help when it comes to their digestive health, you may be looking for a tasty treat that's high in fiber to feed your pup. In addition to bulking up your pup's stool, fiber helps to improve digestion by limiting the growth of bad bacteria in the intestines. This helps to address diarrhea and constipation while also aiding your dog's weight management program.

Amy Tokic
Amy Tokic, Editor of PetGuide.com, is a passionate animal lover and proud pet parent of Oscar, a Shih Tzu/Chihuahua cross, and Zed, a Japanese Chin. Her love of animals began in kindergarten, when she brought her stuffed dog Snoopy into class with her every day. Now, she writes about her adventures in pet ownership and tirelessly researches products, news and health related issues she can share with other animal enthusiasts. In her free time, Amy loves perusing used book and record stores, obsessing over the latest pet products available and chasing squirrels with wild abandon (a habit attributed to spending too much time with her pooches).
More by Amy Tokic
Published February 12th, 2022 12:00 AM