162 Views
Adoptable Dog of the Week- Echo
January 29th, 2021 12:00 AM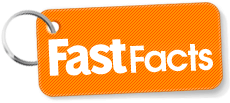 Energetic and smart, this pupper is looking for someone special to be their loyal companion! Our Adoptable Dog of the Week is Echo, a 4 years old Siberian Husky and Border Collie mix from Cedar Crest, New Mexico. This charming pooch is neutered, house trained, and up to date on his vaccines. Echo is fine with children and plays well with other dogs of his size, but doesn't get along with cats or small dogs.
Echo's Tale
As a mix of two very smart and energetic dog breeds, Echo's one active smart cookie. He knows basic commands, does well in a crate for a shorter period of time, and behaves great when walking on a leash. He is also very eager to please, so an experienced adopter could work with to learn even more nifty stuff- he sure has the brains for it! Echo's favorite things include playing fetch and being included in all kinds of activities with his humans- he will love spending time with you and will appreciate being a part of your daily routine. As a high energy dog, Echo will need daily walks and an adopter that will know how to help him productively burn the extra energy. He'd do great in a home with a big back yard but it has to have a fence that is at least 5 feet tall to prevent this escape artist from venturing out on an adventure of his own.
Not unlike most Huskies, Echo also doesn't play nice with petite pets, including cats, small breed dogs, or small animals such as gerbils and rabbits. He does, on the other hand, get along great with other dogs of his size, especially those that are as playful and active as he is- he'd love a canine companion for his playtime and shenanigans. Echo is good with older kids that are respectful and well-behaved with dogs.
For those that are smitten by this handsome fella's great personality, contact Siberian Husky Rescue of New Mexico for more information about him.

Angela Vuckovic
A proud mama to seven dogs and ten cats, Angela spends her days writing for her fellow pet parents and pampering her furballs, all of whom are rescues. When she's not gushing over her adorable cats or playing with her dogs, she can be found curled up with a good fantasy book.
More by Angela Vuckovic
Published January 29th, 2021 12:00 AM