248 Views
Adoptable Dog of the Week- Ollie
April 16th, 2021 12:00 AM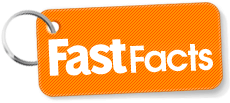 If these copper eyes have you smitten, you're not alone! Our Adoptable Dog of the Week is Ollie, a 6 years old Shepherd and Lab mix from Manchester, New Hampshire. This sweet and friendly dog is neutered, up to date on his vaccines, and crate trained. Ollie is a well-mannered pooch that would get along well with older children in the home, as well as other friendly dogs in the household.
Ollie's Tale
Before he ended up in the shelter, Ollie was an outside dog. He's just now getting to enjoy the perks of home life in his foster family and he's settled right in! Ollie is an affectionate dog that enjoys attention and belly rubs, but isn't needy or big on cuddling- he won't be clingy even though he is loving. Ollie is still learning the ropes. He is in the process of consistent potty training and he's doing great- he is very food and praise motivated and has no problem figuring out what earns him the things he likes most. Ollie knows basic obedience commands and will run when he hears kibble being shaken (no surprise there). He is also crate trained.
A playful pooch, Ollie will love chasing tennis balls and playing with kids or other dogs. However, due to his size (Ollie weighs around 70 pounds) it's best if the children in the family are older, so he wouldn't inadvertently knock them over during play- he's a chunky pooch after all. Ollie hasn't had the chance to interact with cats in his foster home, so it's not clear if he would get along with a kitty or wouldn't like a feline for his roommate.
If the lovely personality and adorable looks of this pooch have won you over, contact For Dogs Sake rescue to learn more about Ollie and how you could be the one to adopt him.

Angela Vuckovic
A proud mama to seven dogs and ten cats, Angela spends her days writing for her fellow pet parents and pampering her furballs, all of whom are rescues. When she's not gushing over her adorable cats or playing with her dogs, she can be found curled up with a good fantasy book.
More by Angela Vuckovic
Published April 16th, 2021 12:00 AM